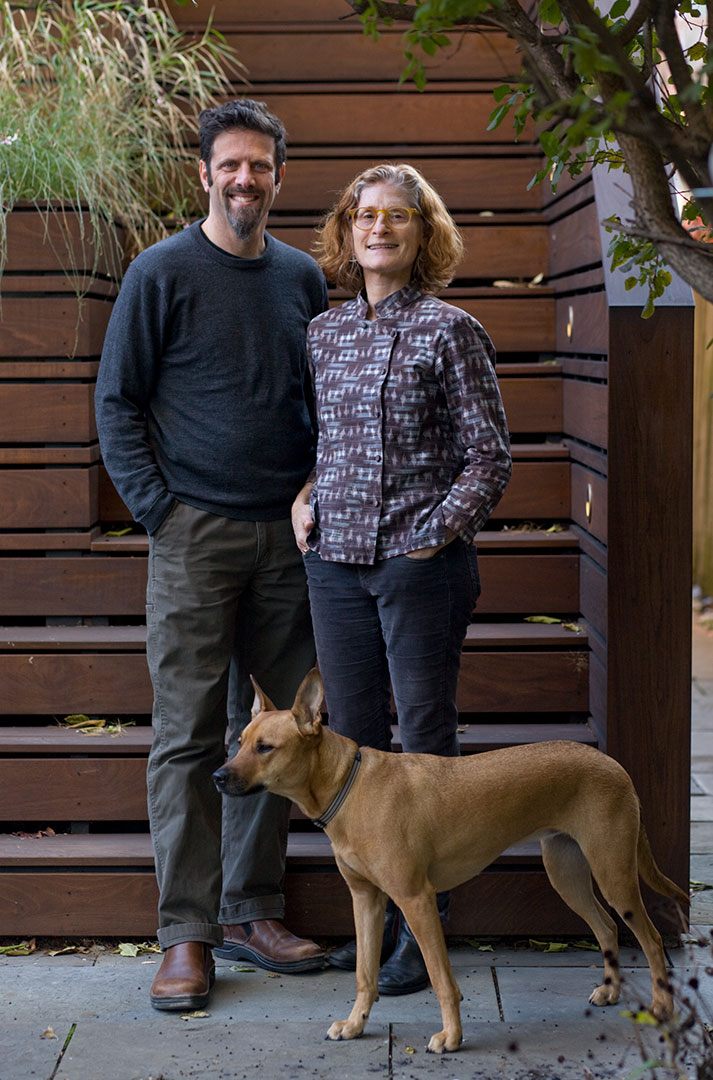 Our Story
Maria Segal and Richard Blender formed Blender Architecture in 2012 after more than five decades of combined professional practice. Richard was a principal at Wilkinson Blender Architecture for 13 years, where he both designed and built a mix of living and working spaces.  Richard has been an adjunct professor of architecture at the Illinois Institute of Technology and the University of Illinois - Chicago. Maria was a senior project designer at Holabird & Root for 16 years, working on multi-use community centers, higher education projects, libraries, elementary schools, and specializing in learning and play environments with expertise in student-centered approaches like Reggio Emilia.
Every client benefits from Richard and Maria's blended strengths. Richard's intuitive vision, calm voice and steady hand and Maria's analytical approach and careful consideration of project details guide all client projects. Our long term client relationships are possible because we are trusted to design and deliver home, work and play spaces that blend function and joy.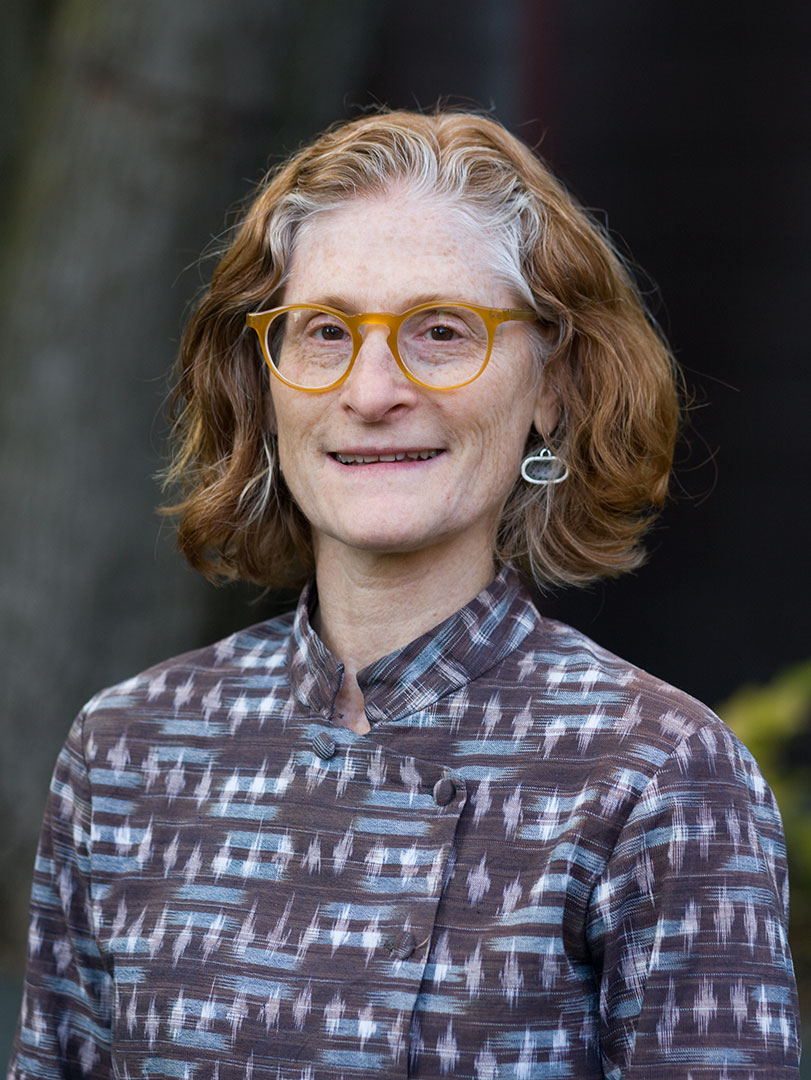 Maria Segal
Maria has both led design teams and consulted on projects for educational, cultural, and residential clients. She connects client needs and desires to simple design solutions by following a disciplined space needs analysis and identifying unique client requirements. Her attention to detail spans from big issues like designing connected, intuitive educational spaces so children learn competence and are oriented in their building to small issues like light switches and outlets placed to support a teacher's routines. Maria is material-obsessed and constantly seeks innovative interior and exterior material solutions for her clients. Maria is a nurturer and has guided her children, parents and rescue dog through life's progression while nurturing herself by gardening, cooking, biking and traveling.
Maria graduated with a Bachelor of Arts from Oberlin College, studying at the Institute for Architecture and Urban Studies in New York City. She continued her education at the University of Pennsylvania where she earned a Master of Architecture and received the Van Alen Traveling Fellowship. She completed additional studies at Atelier Italia in Italy, Harvard Graduate School of Design Institute for Child Care Design, and participated in the Reggio Emilia International Study Tour.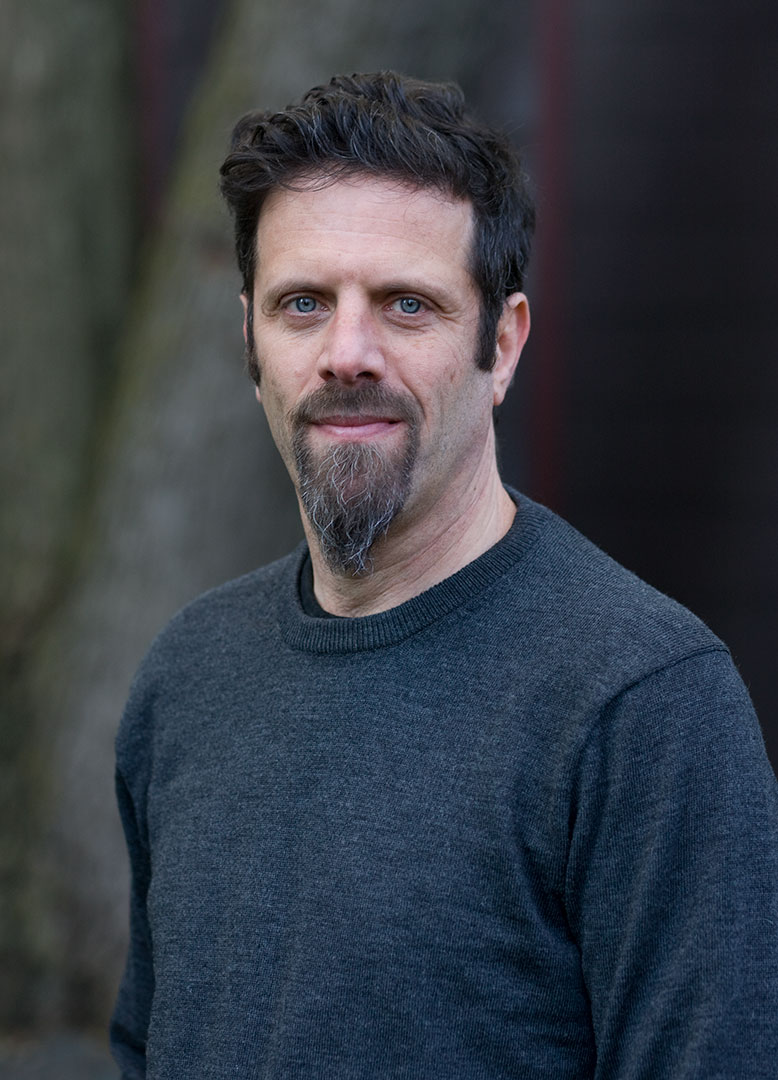 Richard Blender
Richard's residential and commercial projects respond to both client and site with consistent clarity of design. He identifies site advantages while creatively addressing the ubiquitous challenges of urban environments. Richard's designs lead with a unifying idea like harnessing southern exposure while planning practically for obscuring power lines and electrical transformers. Richard's technical knowledge and construction experience ensures realistic design decisions from structural strategies with steel, masonry and wood to mechanical systems for climate control, electric, plumbing and acoustics. He is an effective bridge between client and general contractor and cultivates a collaborative environment with tradespeople on the building site. Richard's Zen state of mind is a result of years spent on a pottery wheel, piano duets with his son, art classes with his daughter and constructive daydreaming.
Richard graduated with a Bachelor of Architecture from Pratt Institute in New York City and Rome. He earned a Master of Architecture from the University of Pennsylvania, receiving the James Smyth Warner Memorial Prize.
We have had the opportunity to work with talented employees who have all contributed to the work.  We thank them all for their contributions.
Collaborators
Eric Wall, Amber Ulasich, Jacob Harney, Jakeb Novak, Brian Peters, Greg Gibson, Jennifer Park, Terran Wilson, Hope Dinsmore, Robert Yuen, Laura Bowe, Greg Salandi, Phil Tu, Kim Nigro, Bob Brobson, Barbara Fitzner, and Maria Gonzales.