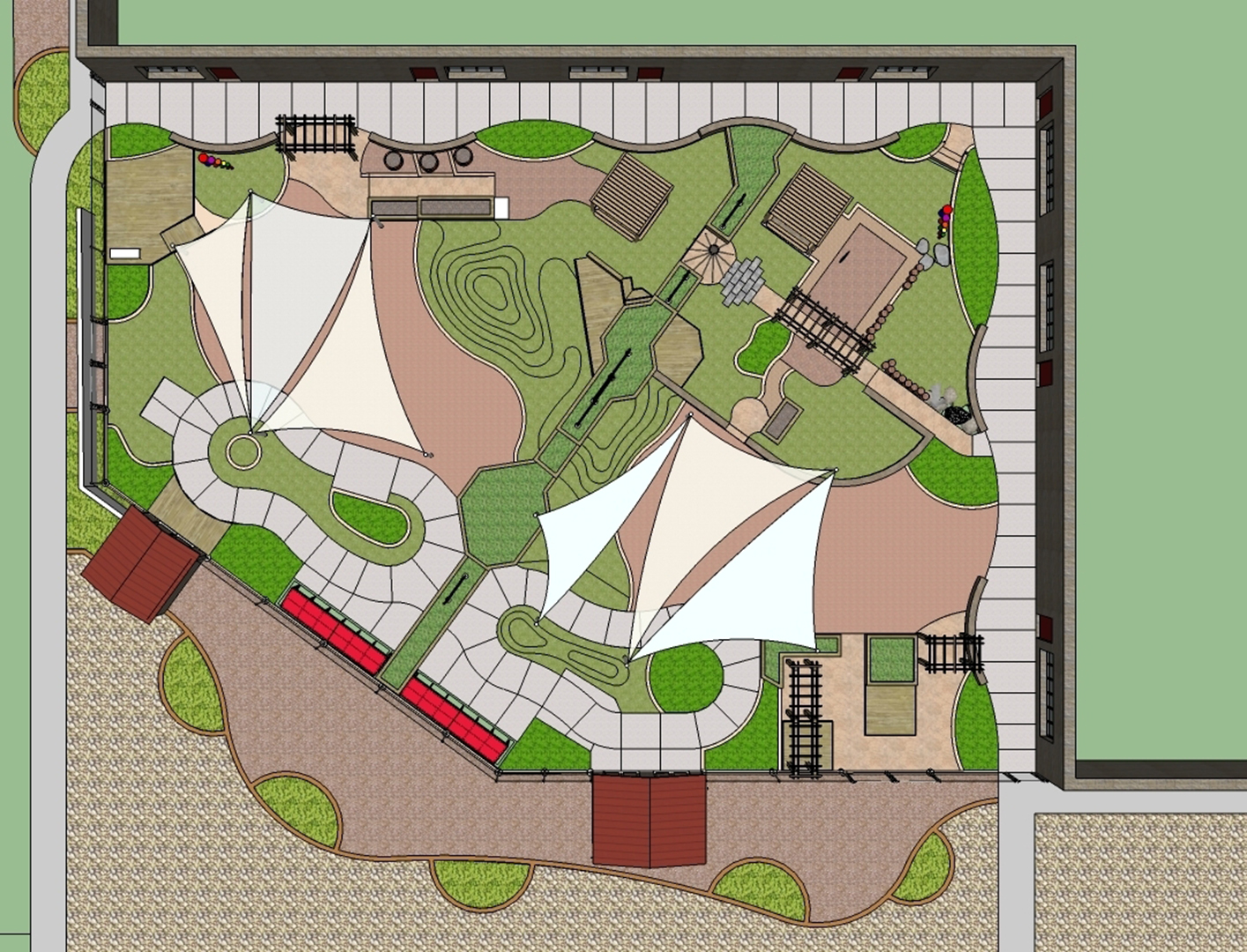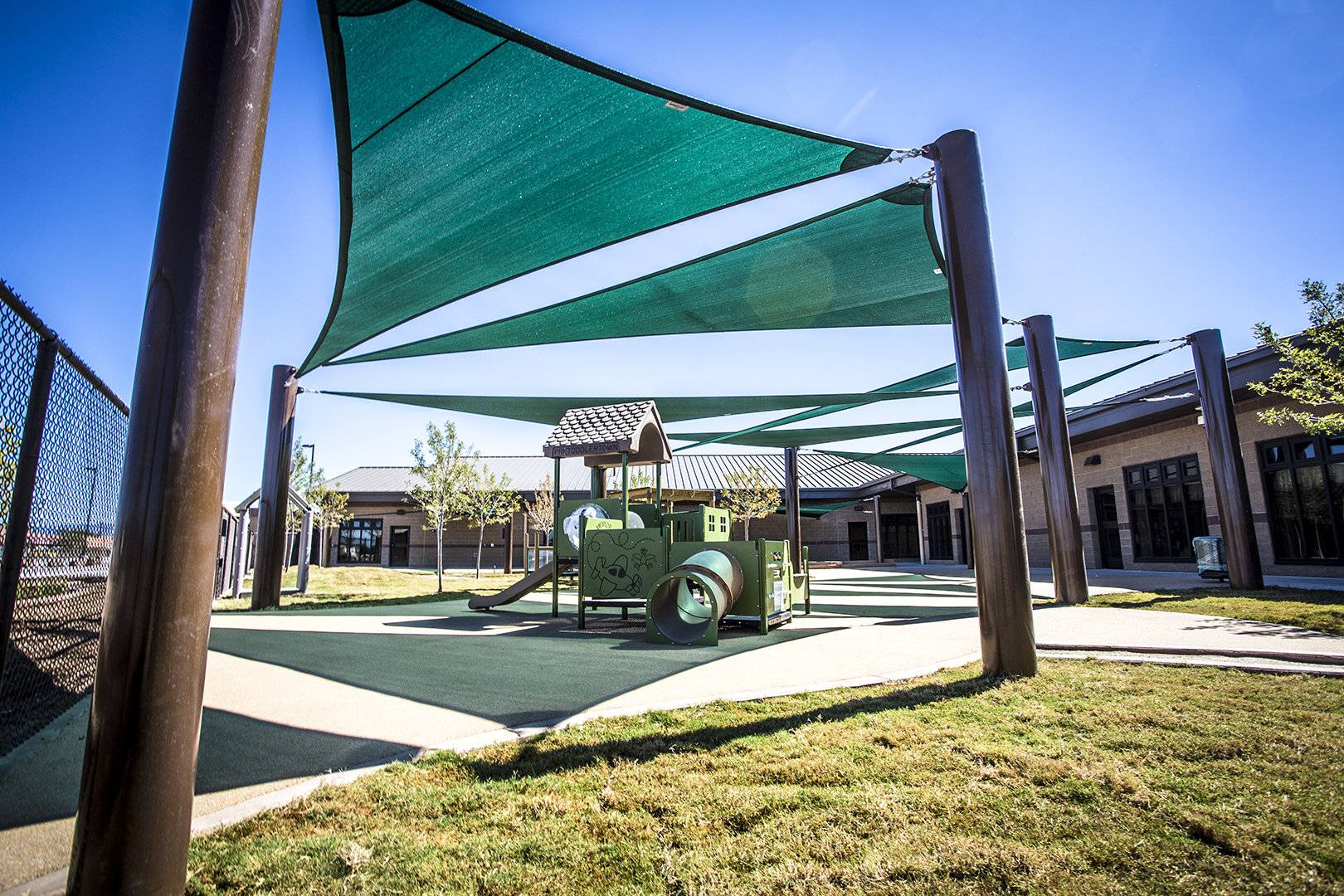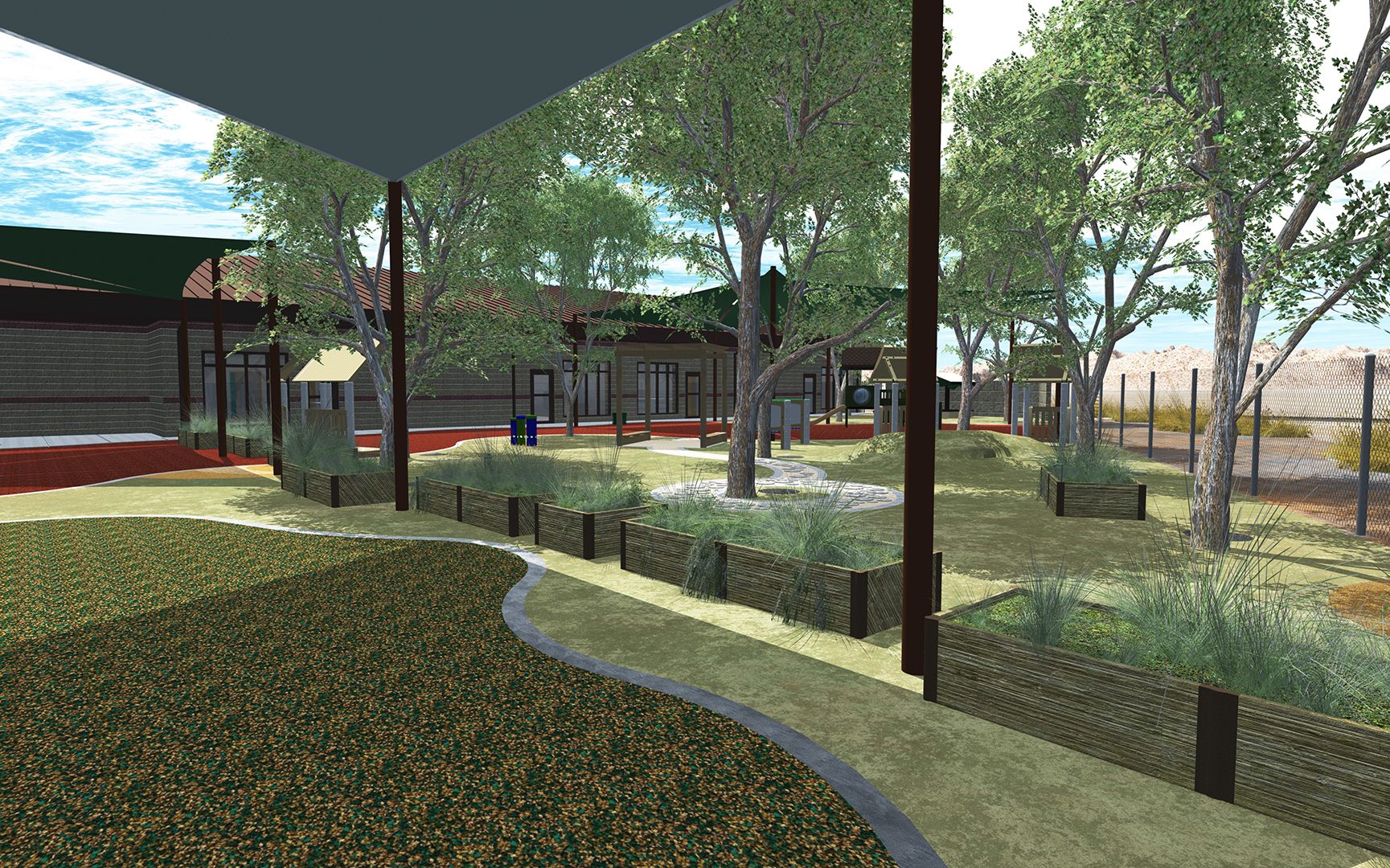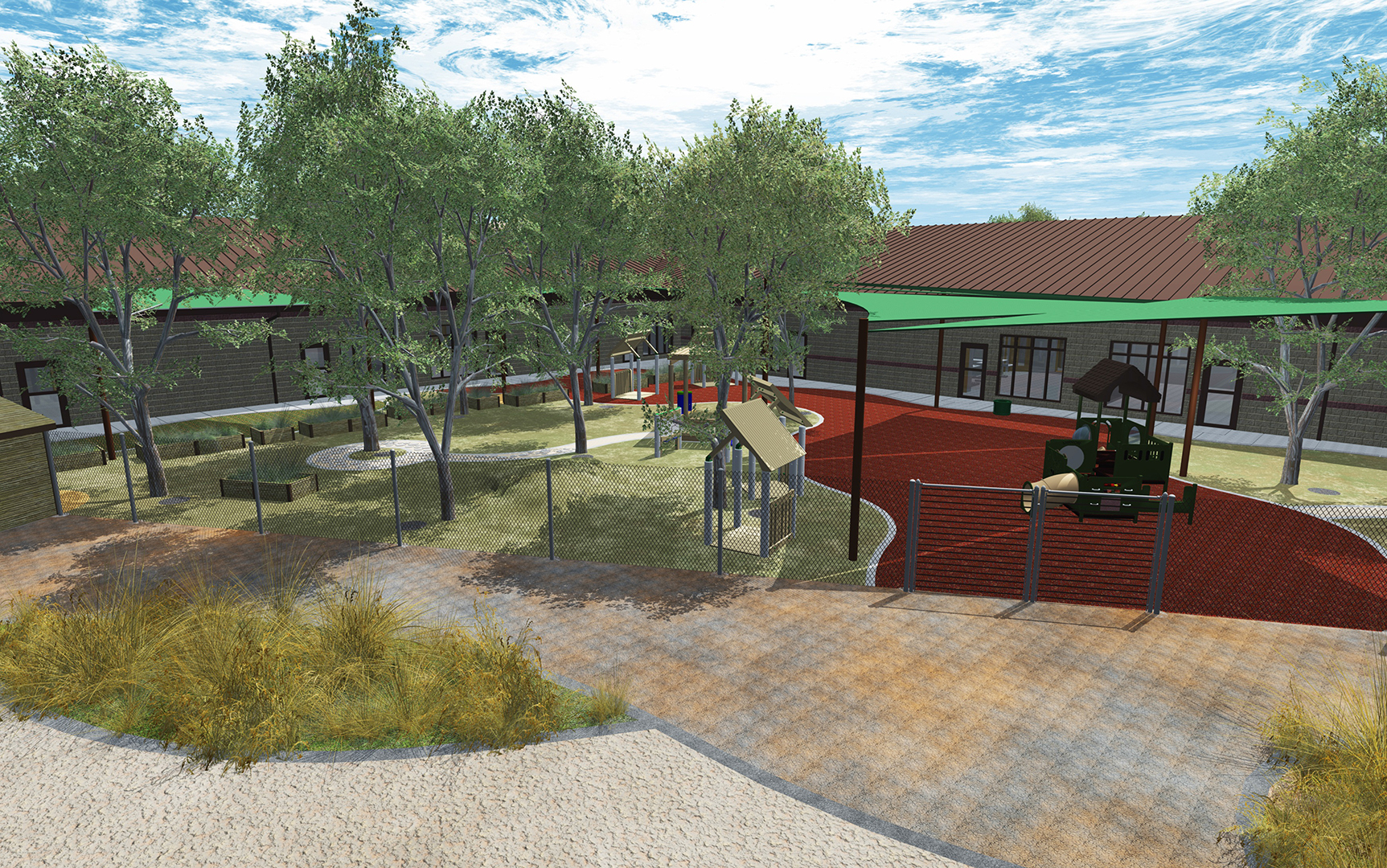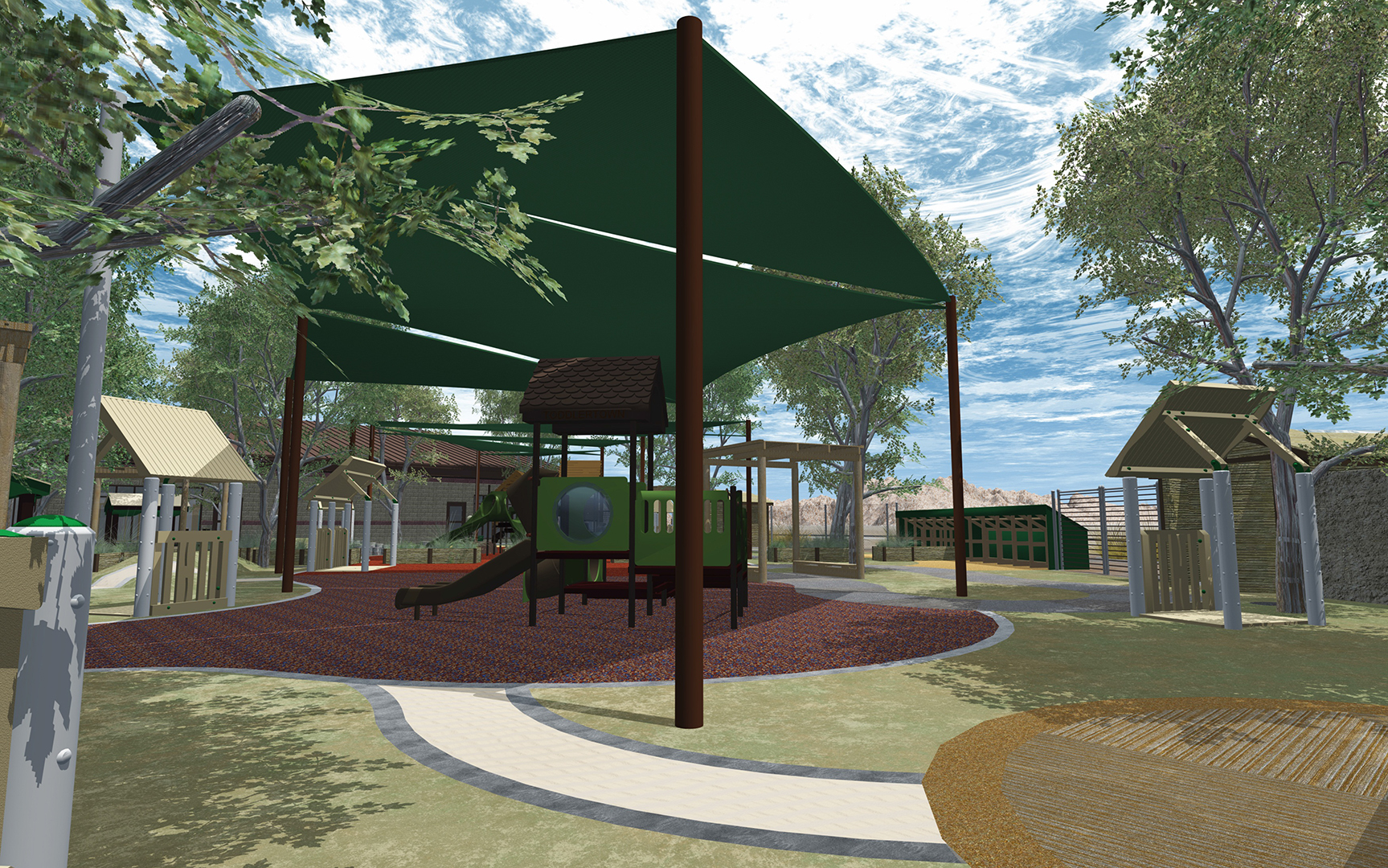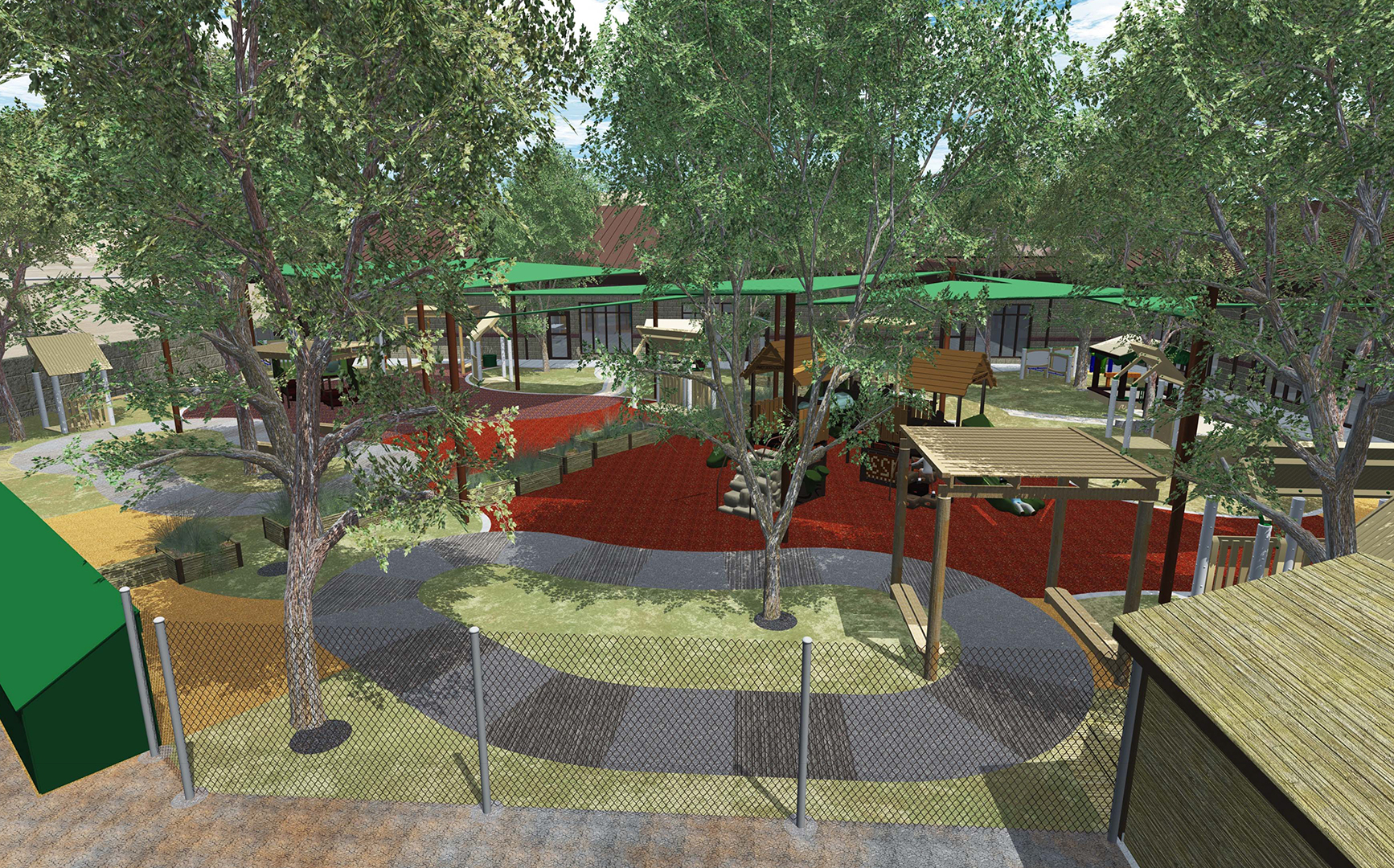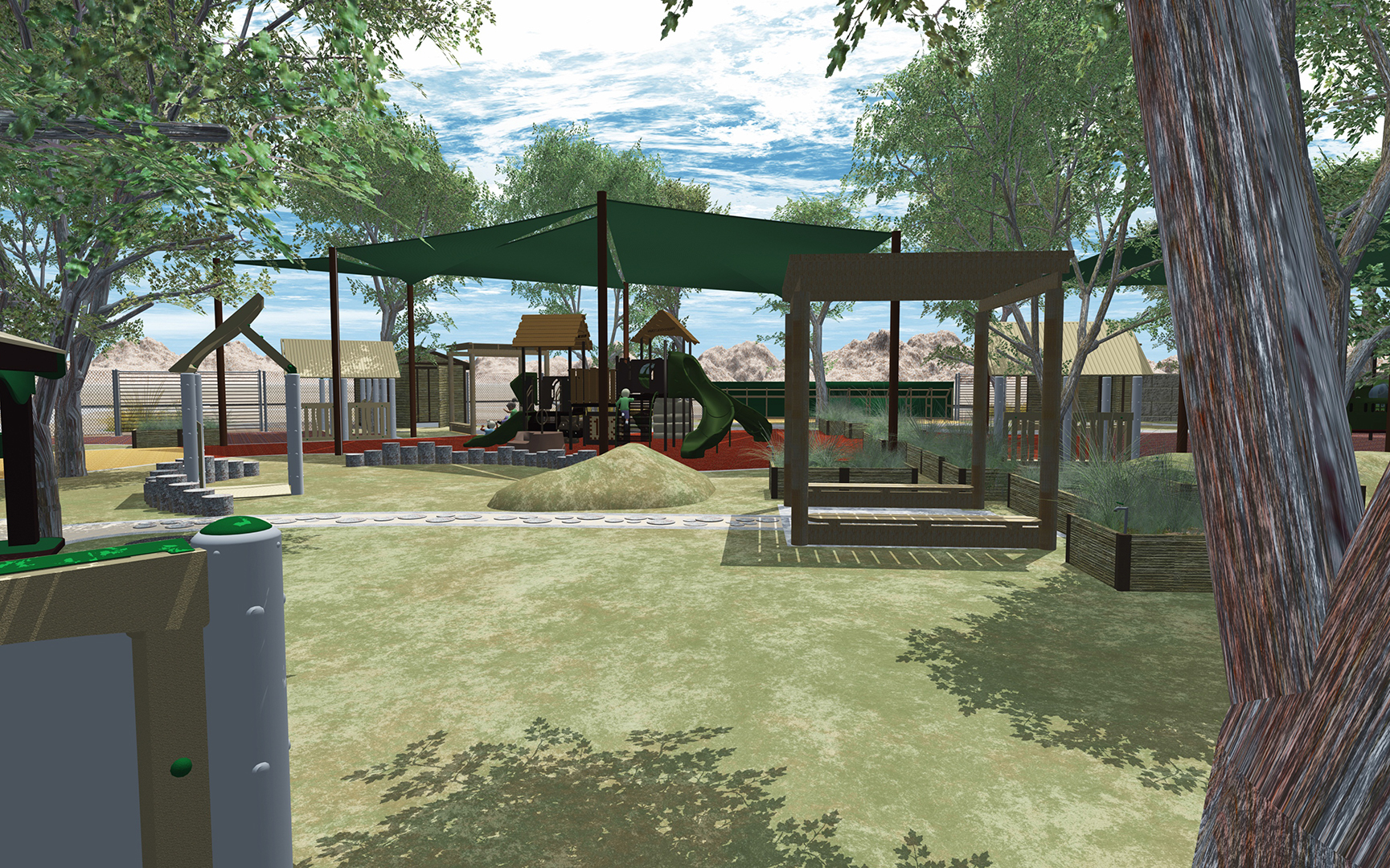 Holloman Air Force Base Outdoor Play Environment
Blender Architecture was the Early Childhood Specialist on a design build team responsible for the natural playscape design for a new child development center on an air force base.  The outdoor play environments for each age level, including infant, pre-toddler, toddler, and preschool, each provide safe and developmentally appropriate opportunities for multi-sensory outdoor learning and play.  
In addition to leading the design of the play areas, Blender also specified all the loose parts play equipment for the outdoor play environment.
Location Alamogordo, NM
Client U.S. Air Force
Outdoor Play Specialist Teri Hendy, Site Masters, Inc.
Architecture and Engineering HDR Engineering
GC Turner Construction
Size 17,800 s.f.