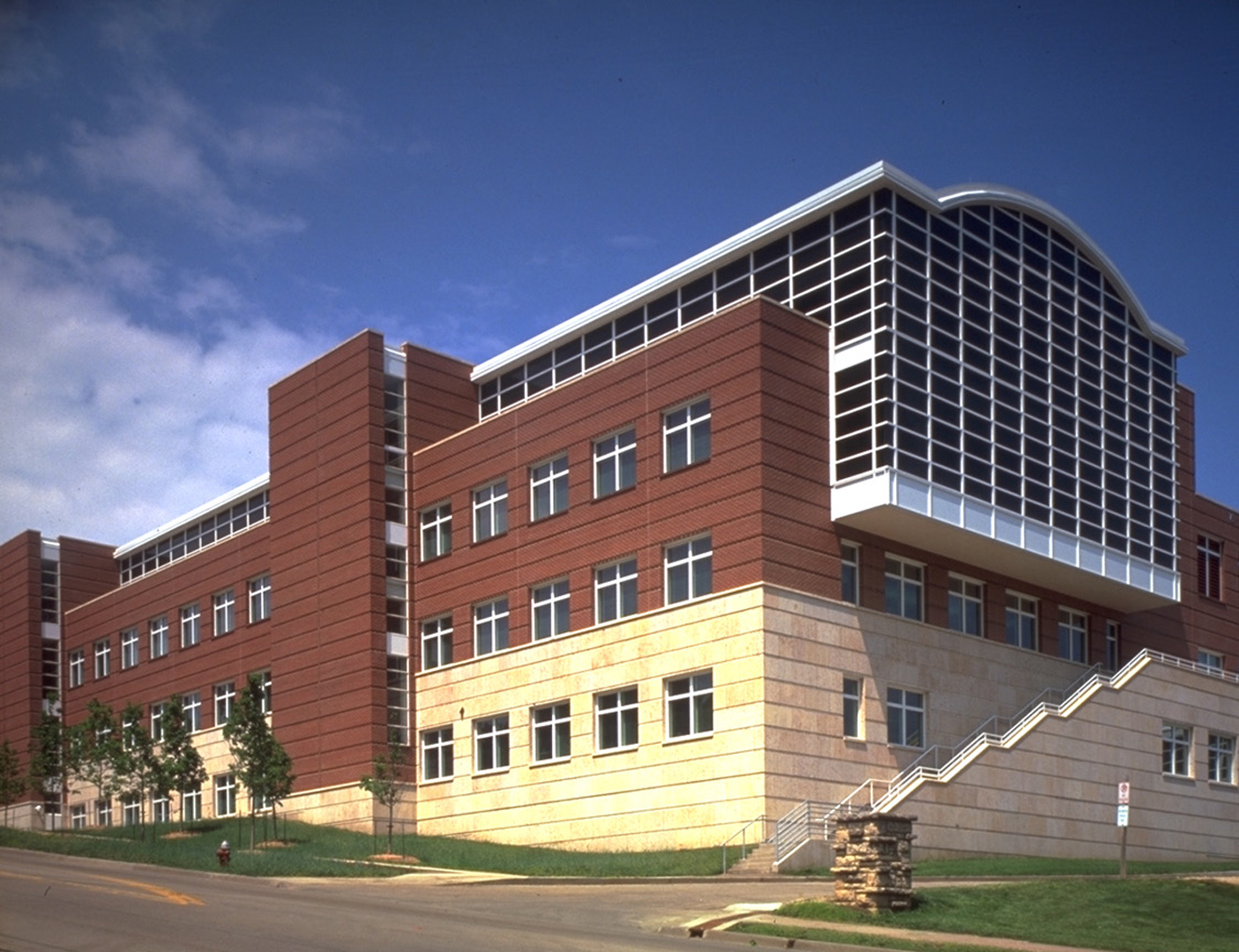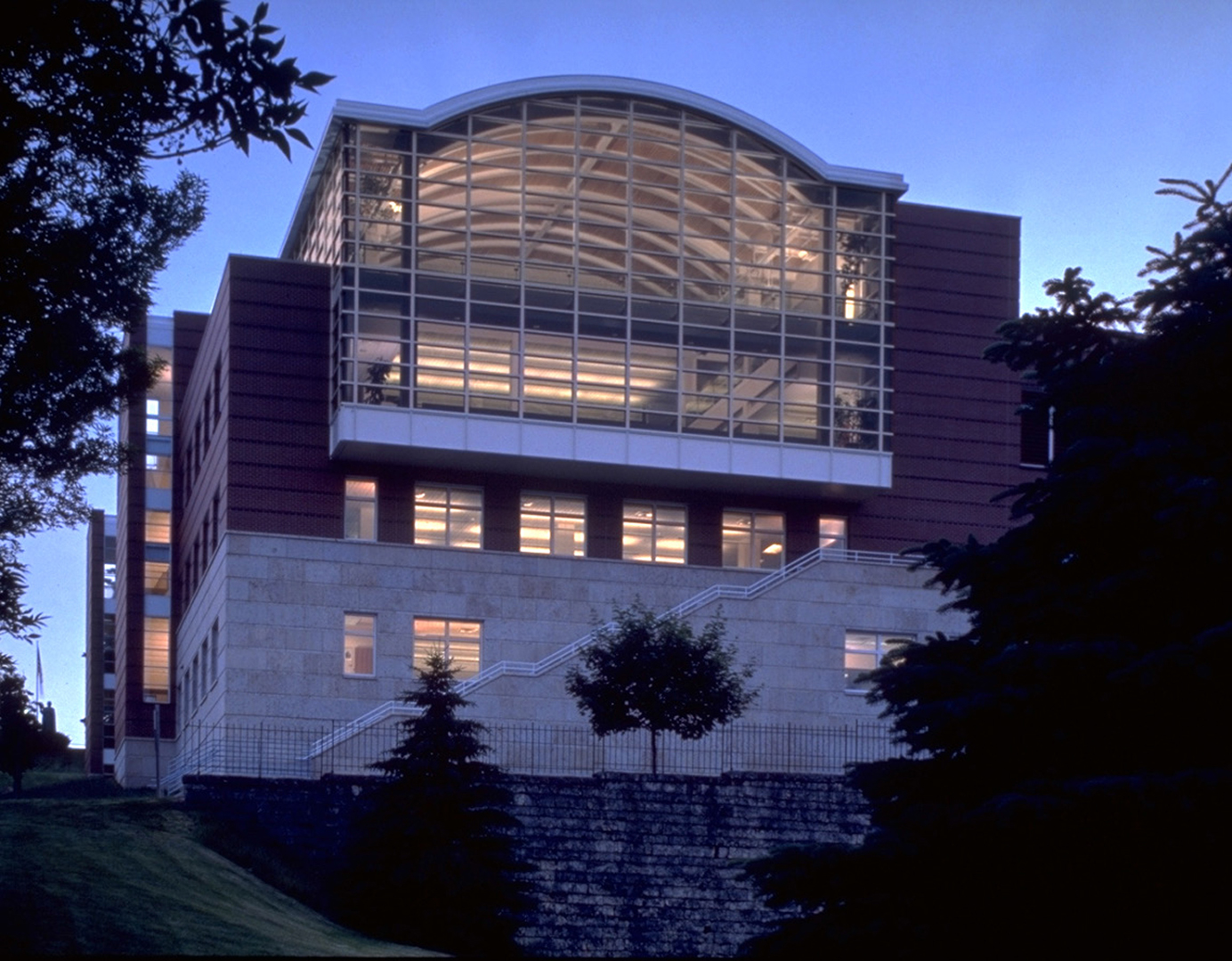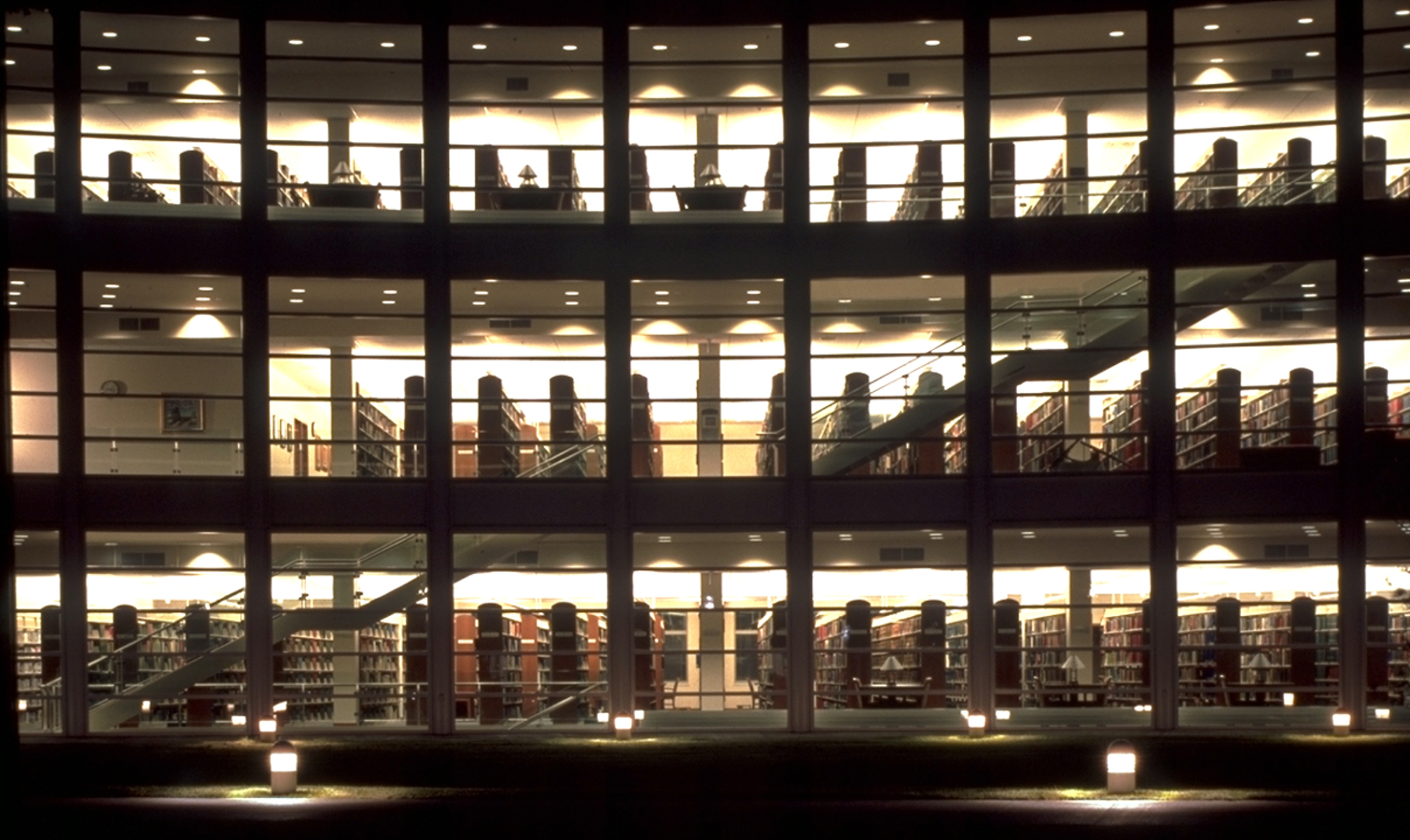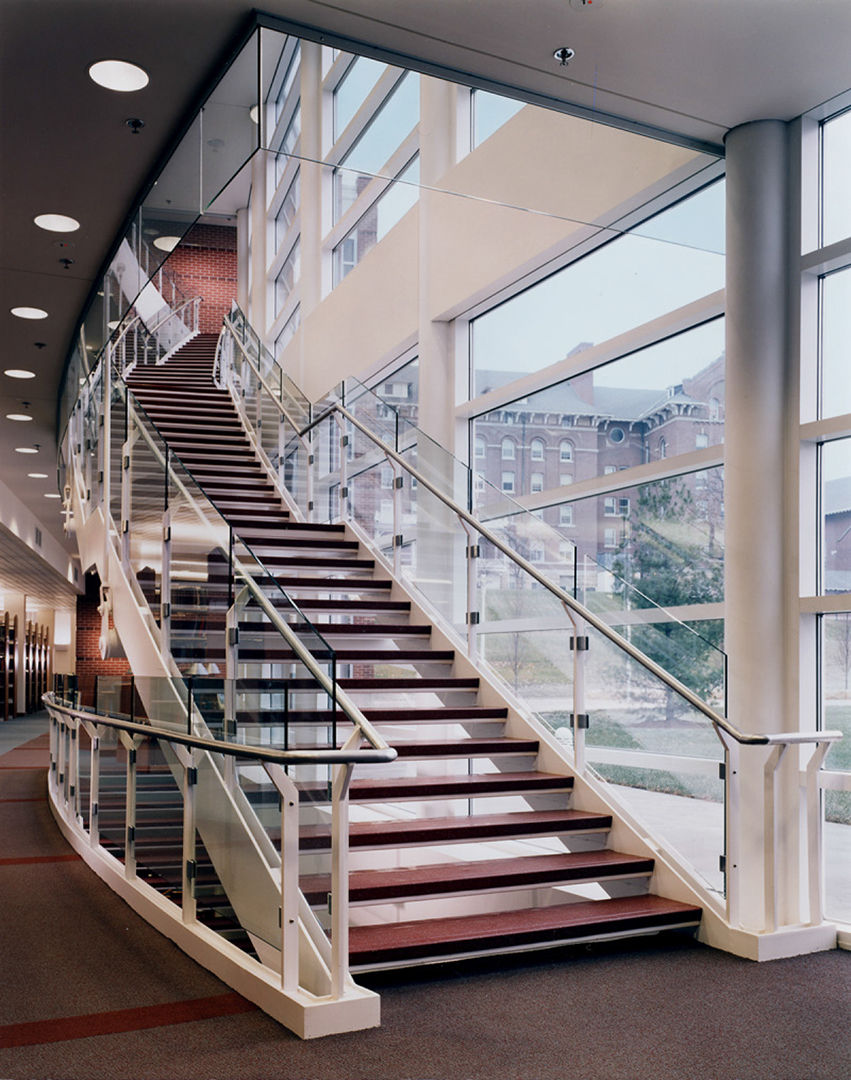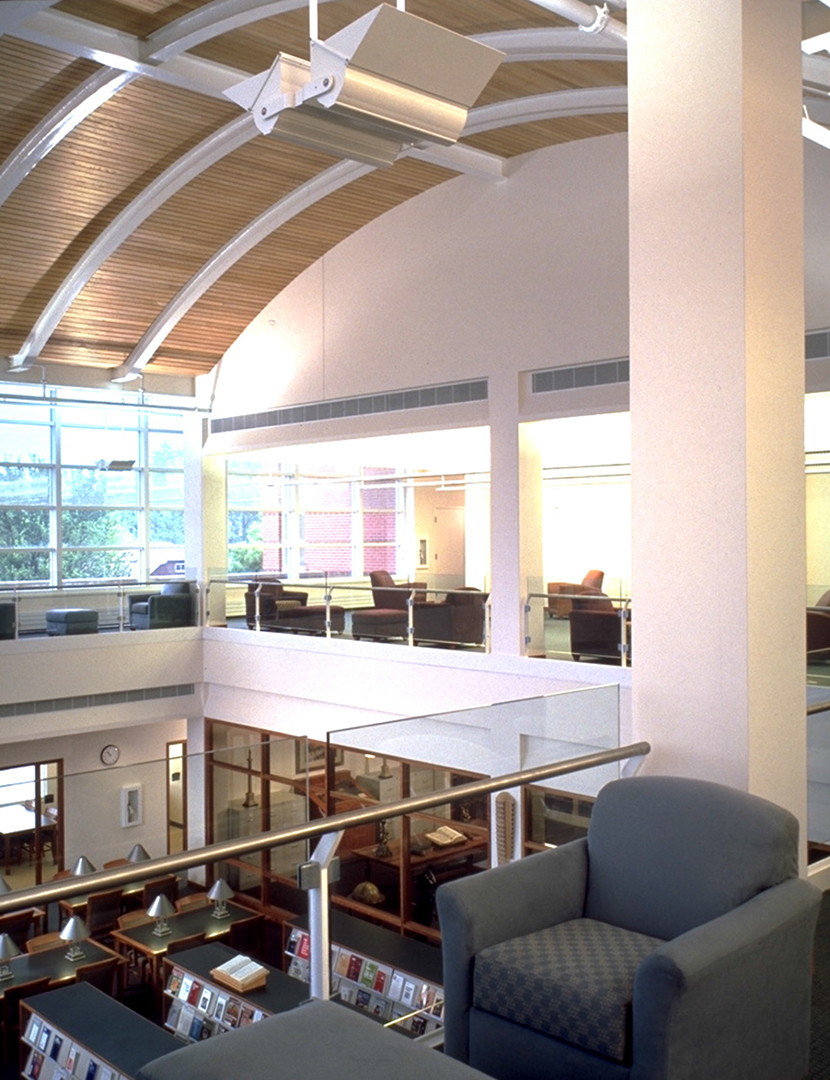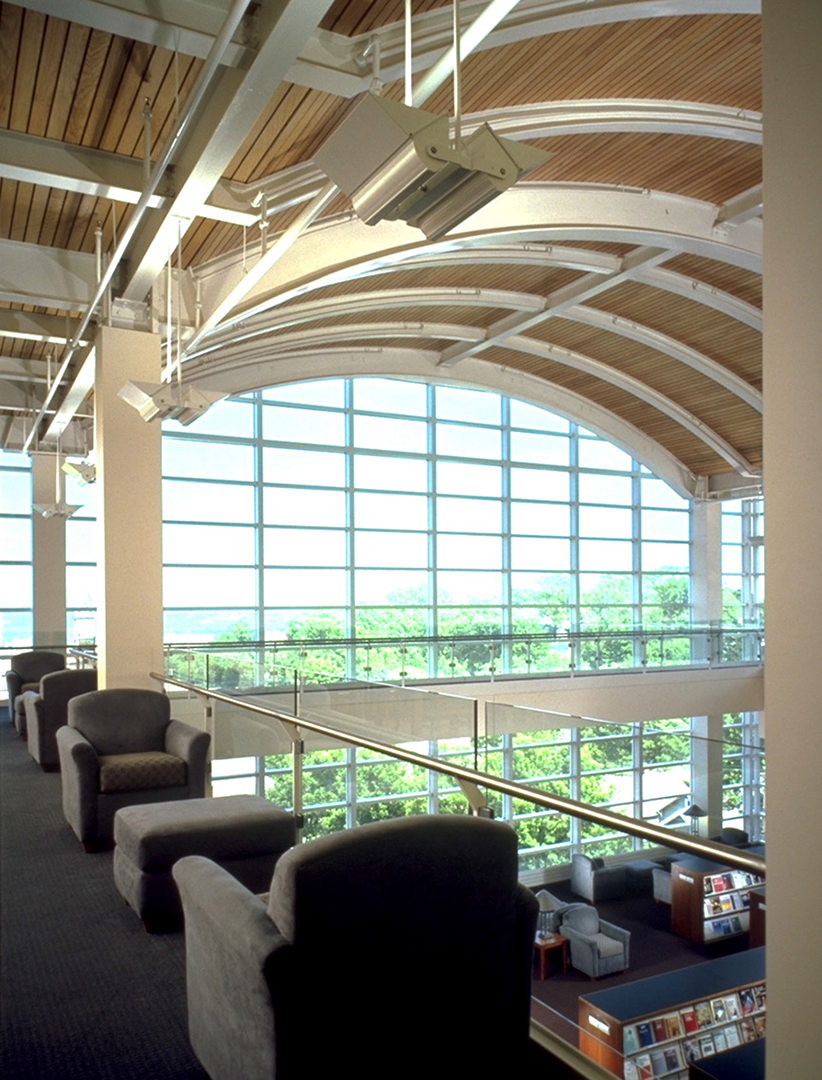 Loras College Academic Resource Center
Located on a prominent corner of the former Keane Athletic Field, the 94,000 s.f. four-story facility forms a new central quadrangle on campus.  The site overlooks the scenic city of Dubuque and the Mississippi River.  On a clear day, the states of Illinois and Wisconsin can be seen from the Reading Room.
The Academic Resource Center is the intellectual hub of campus, encompassing the campus library, tutorial center for writing and math, learning disabilities center, reading rooms, coffee shop, and bookstore. Several informal gathering areas and enclosed study areas for groups and small classes surround an ornamental cascading staircase that connects all four floors. A 3,000 s.f. climate-controlled museum space is open to the public and features a rare books collection, city and college archives and an exhibit of Dubuque history. A bridge connecting the Academic Resource Center to the existing Alumni Campus Center, the social hub of the college, encourages campus-wide interaction.  
Maria Segal was Project Designer with Holabird & Root on this project.
Location Dubuque, IA
GC Conlon Construction
Landscape Architect Peter Schaudt Landscape Architects
MEP Engineering KJWW Engineering
Civil Engineering IIW Engineers and Surveyors
Structural Engineering Holabird&Root
Photography Dale Photographics
Size 94,000 s.f.