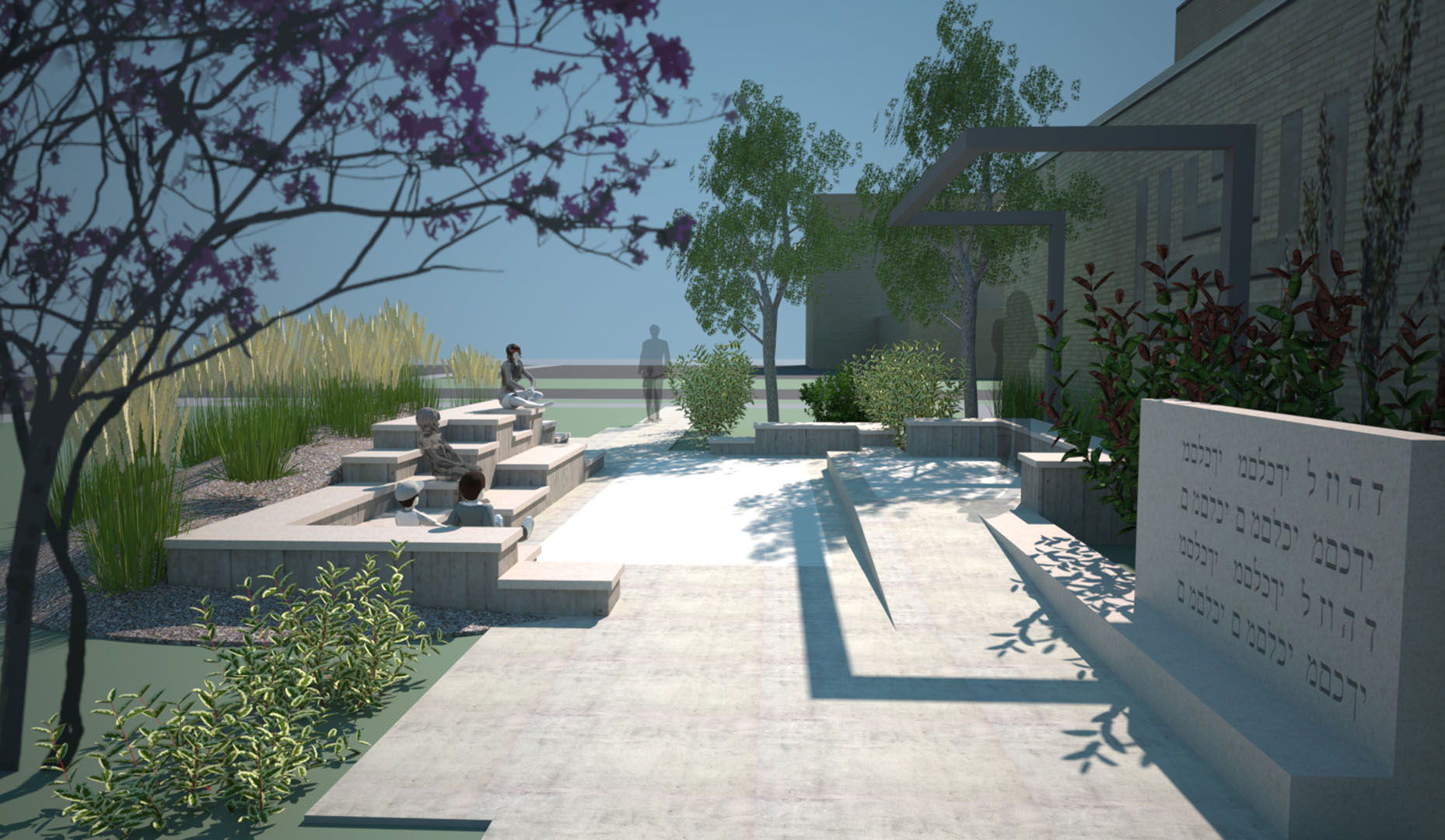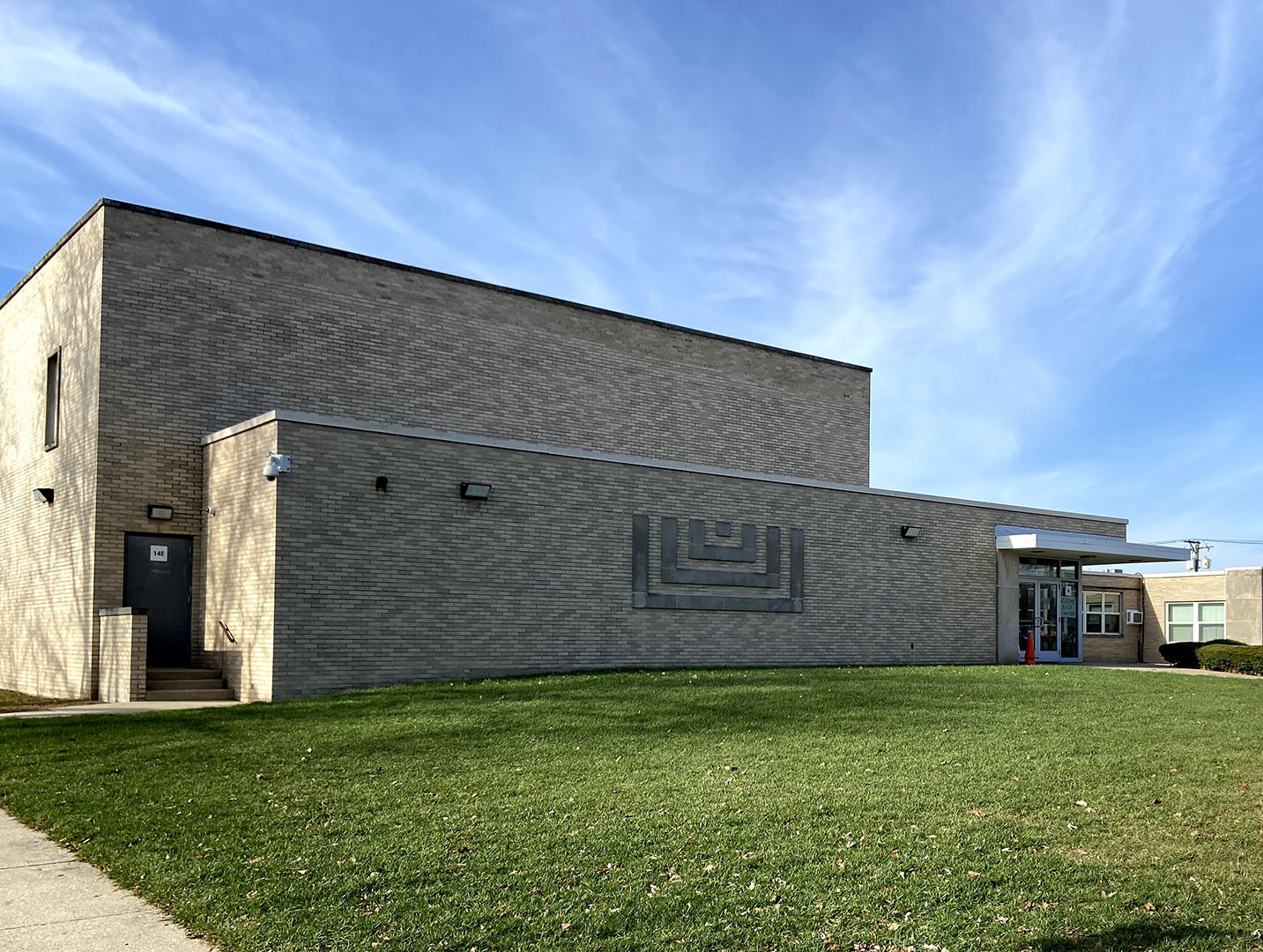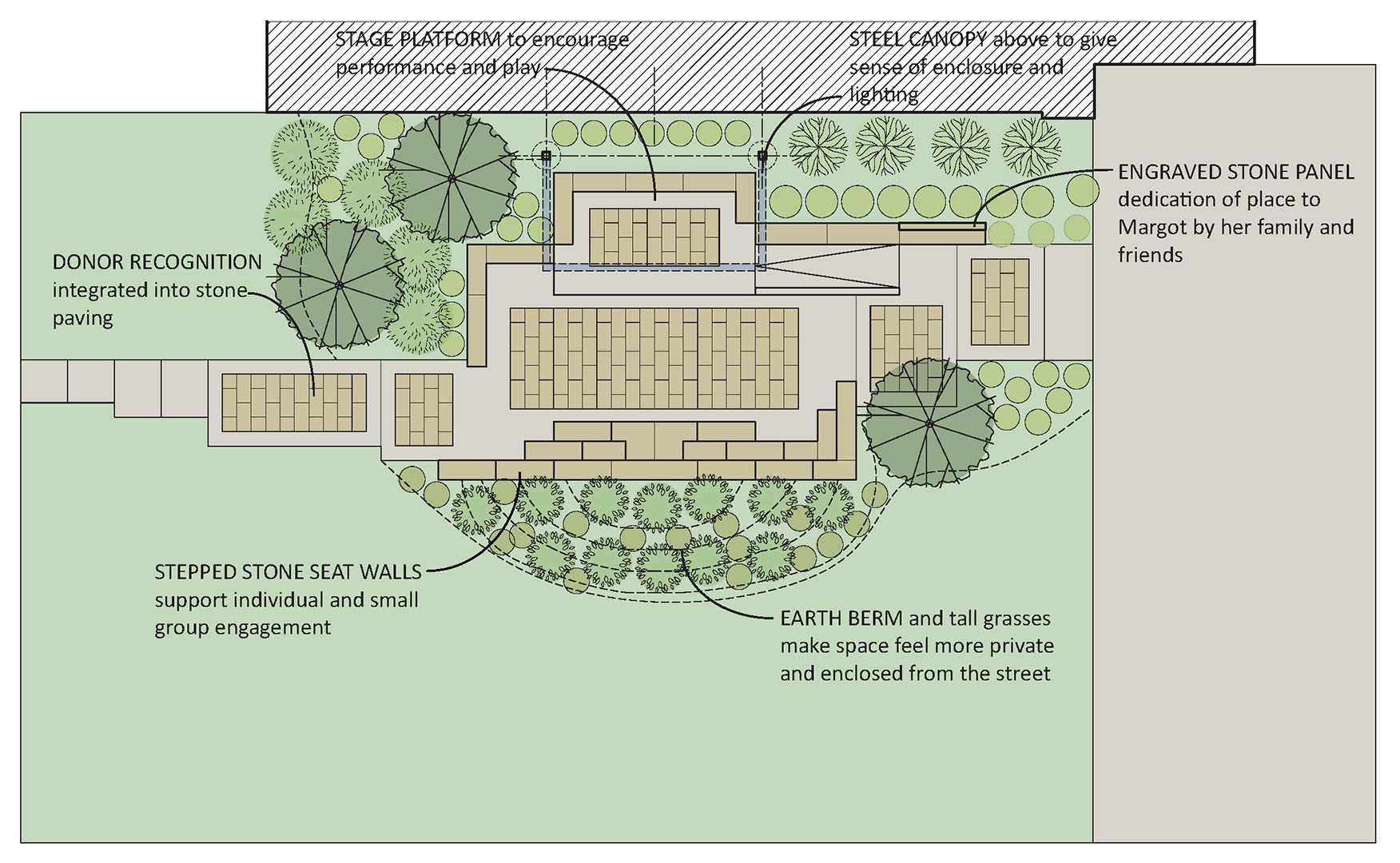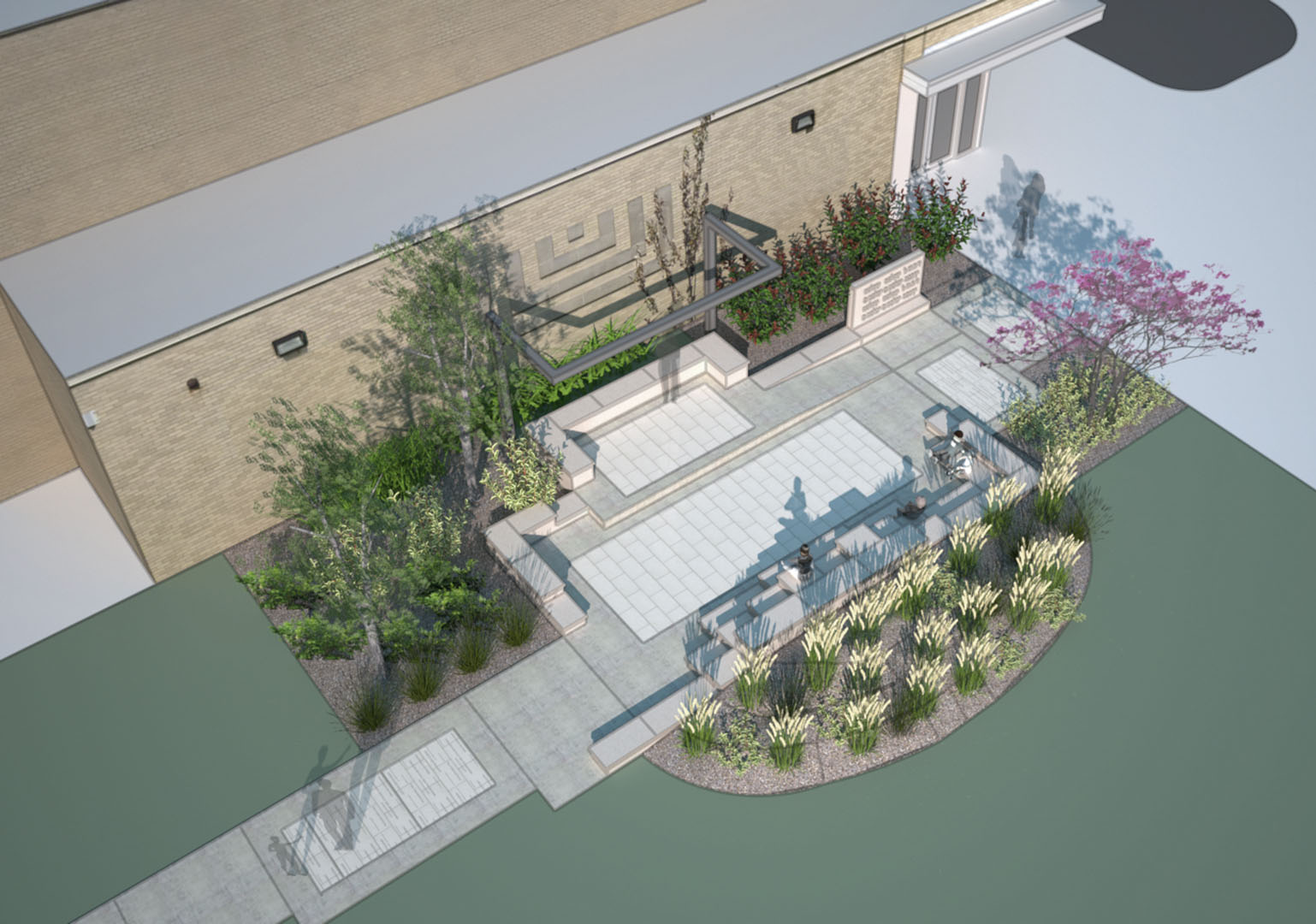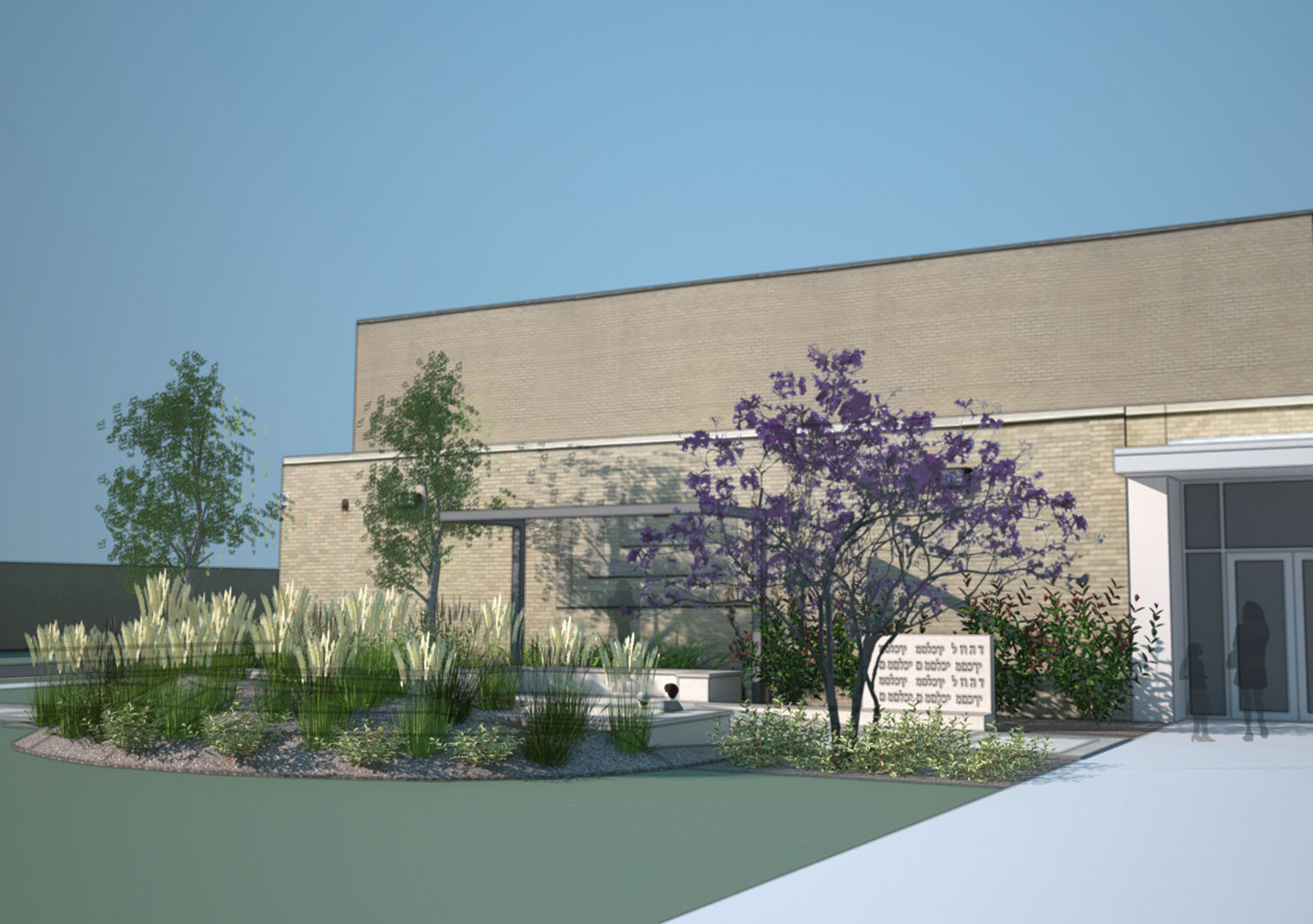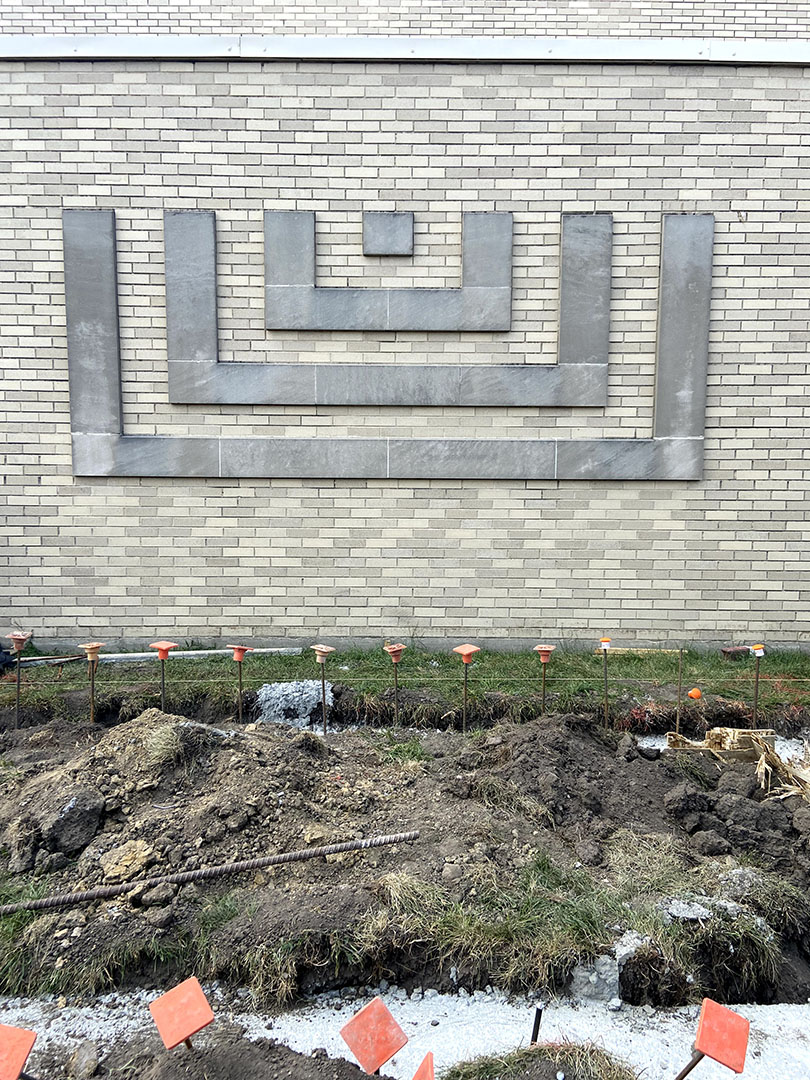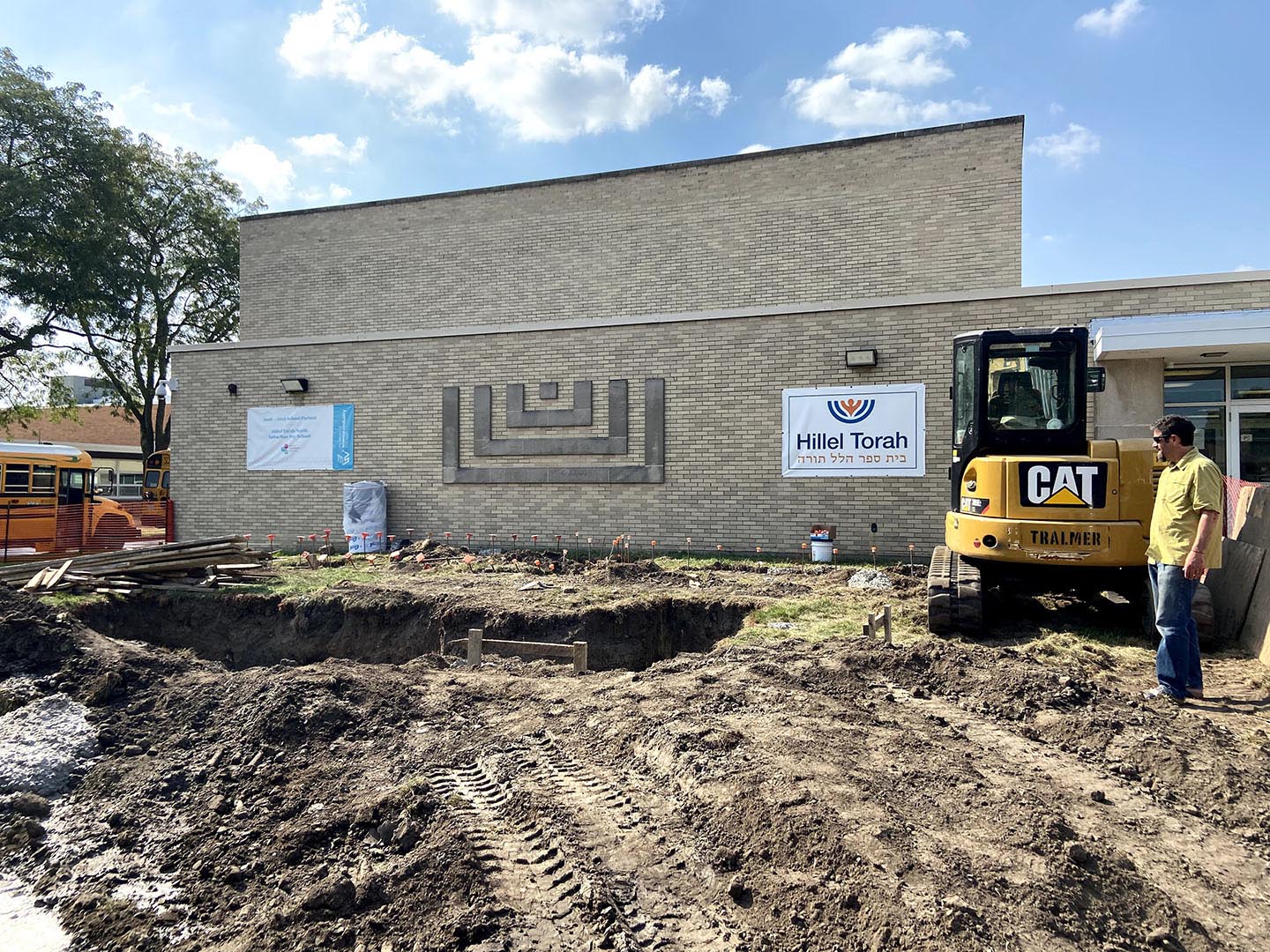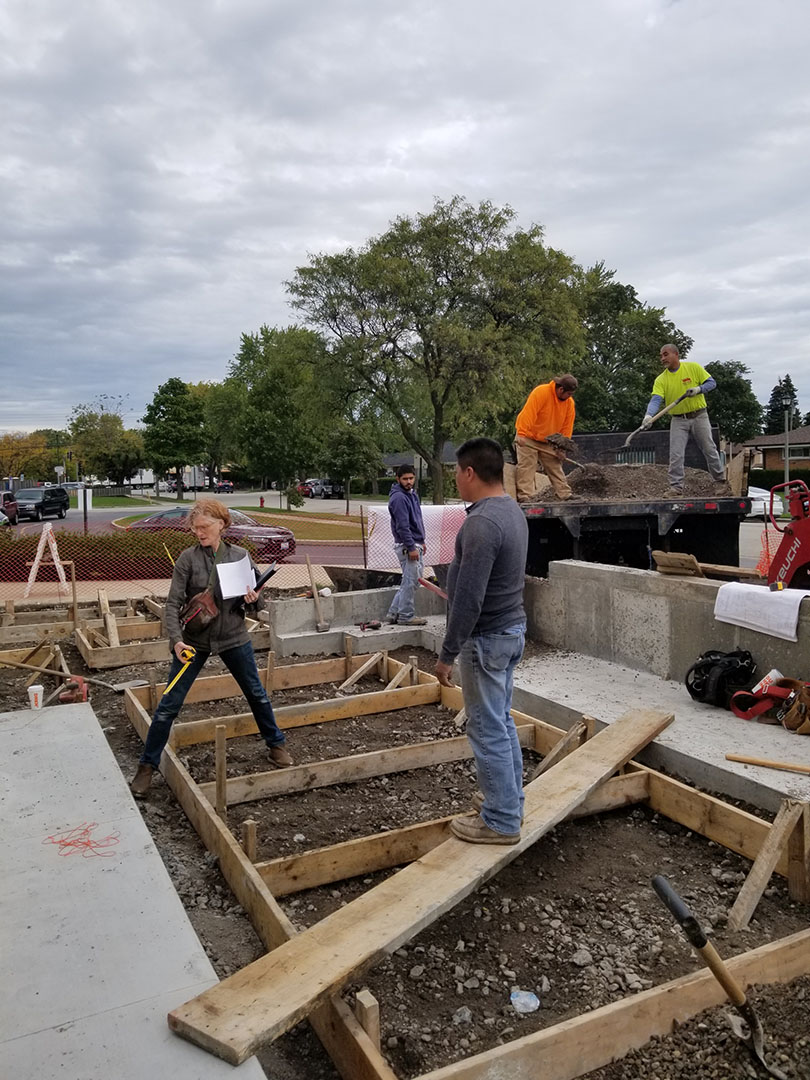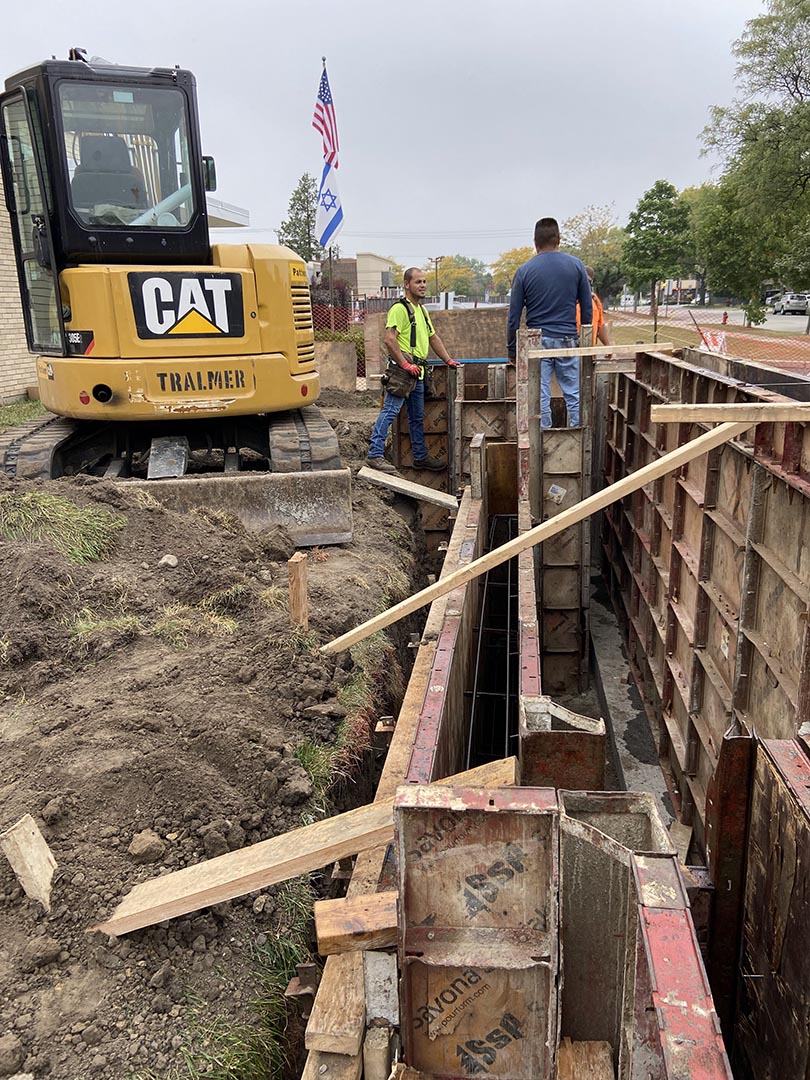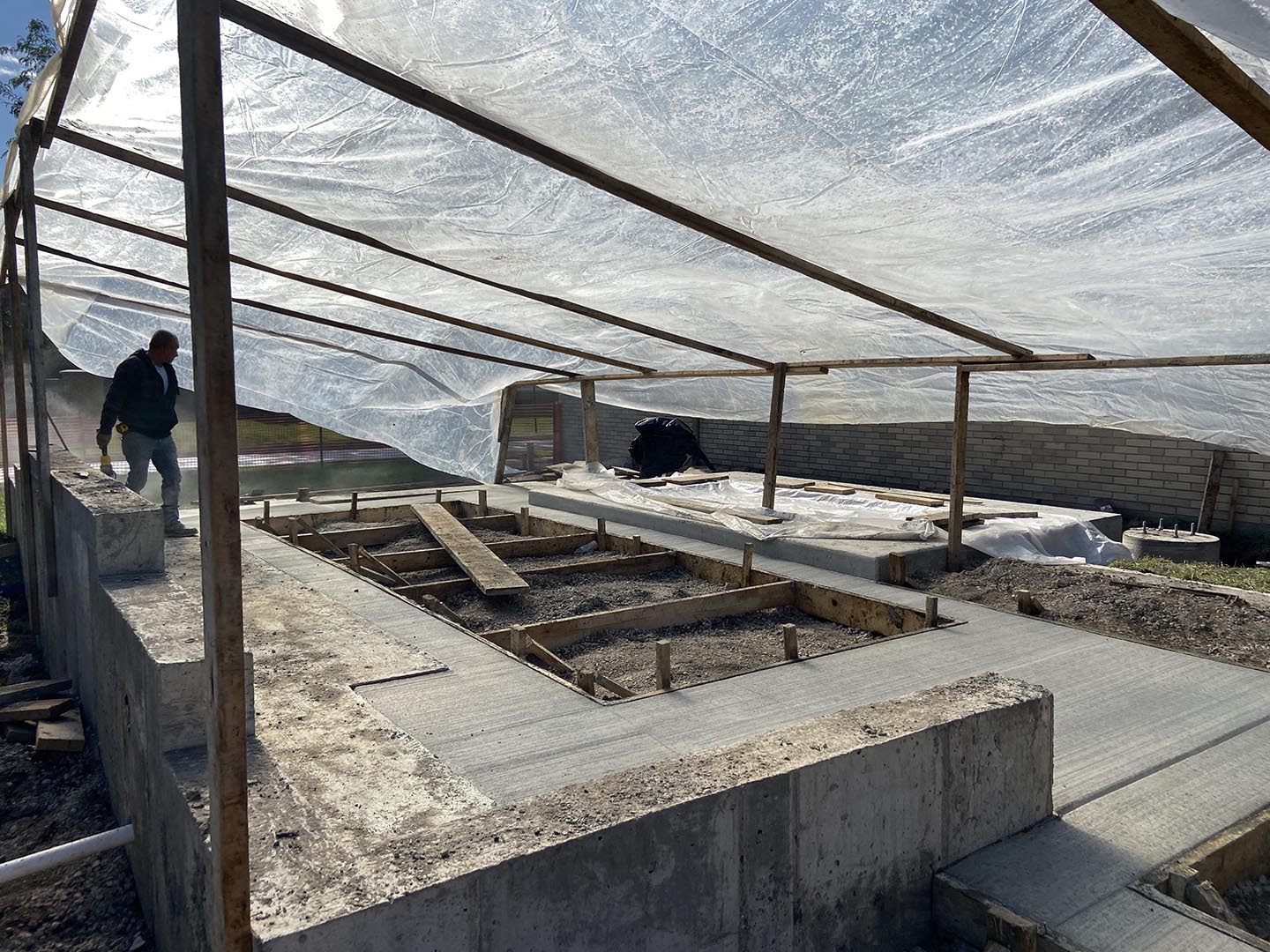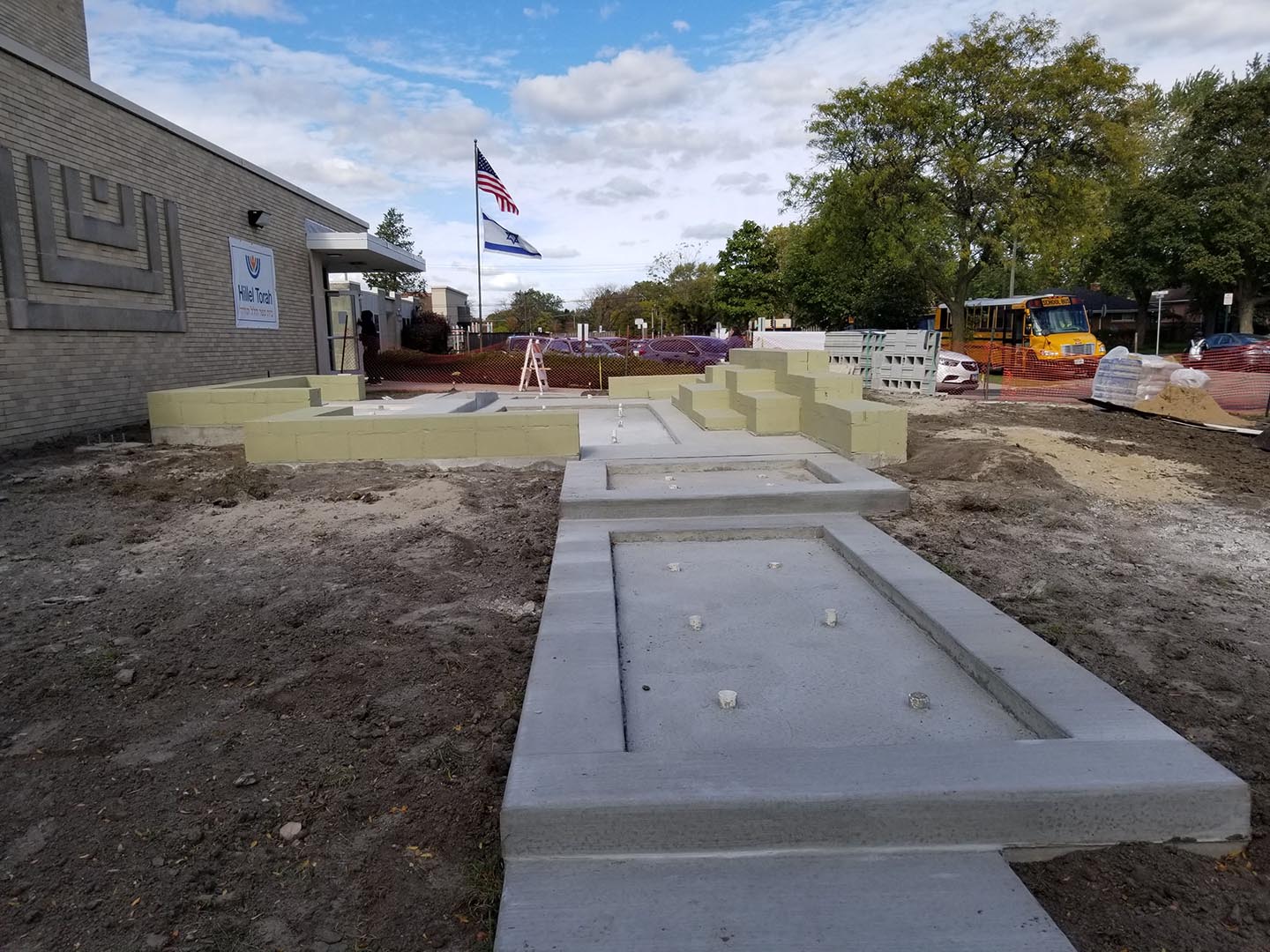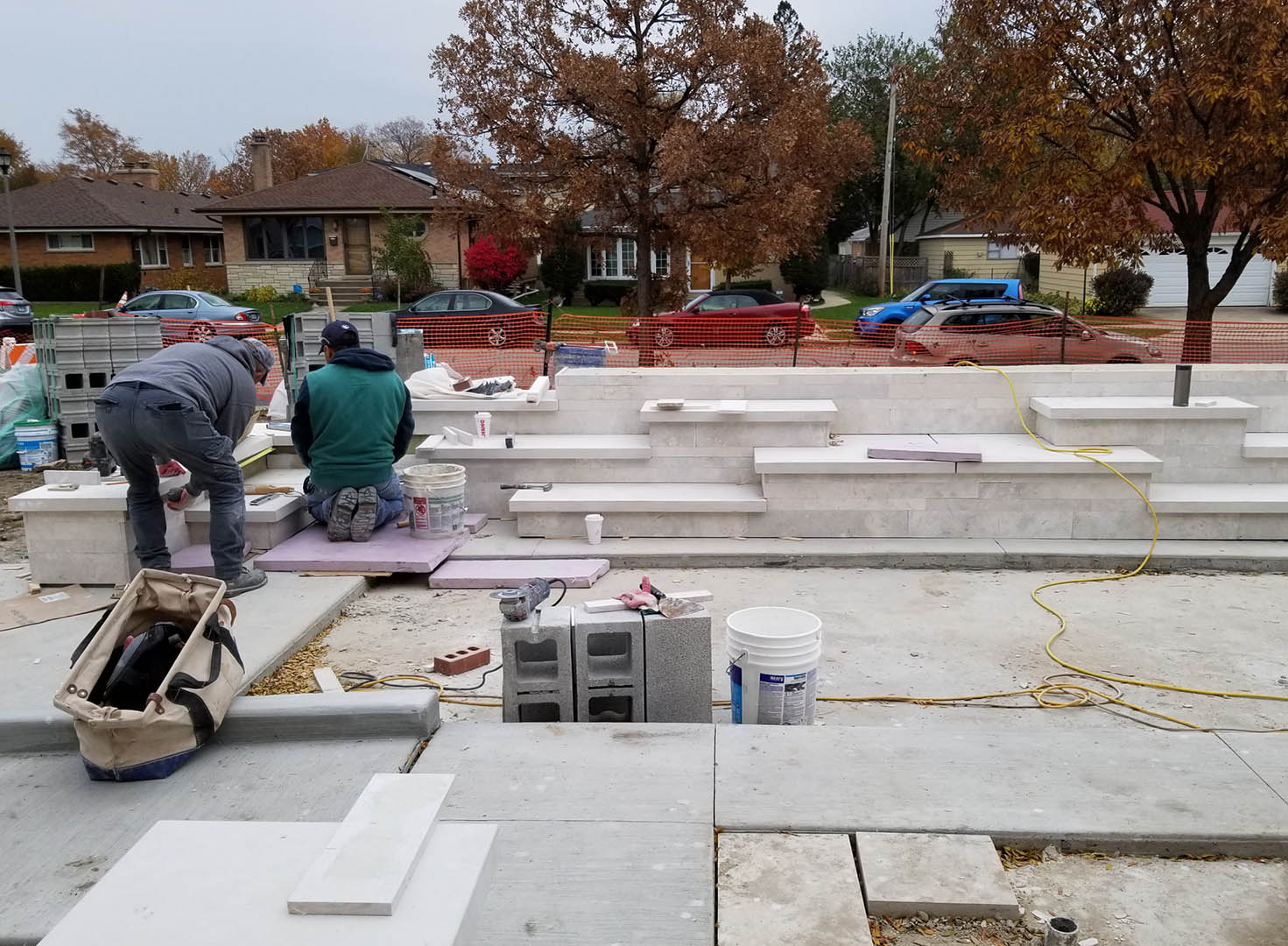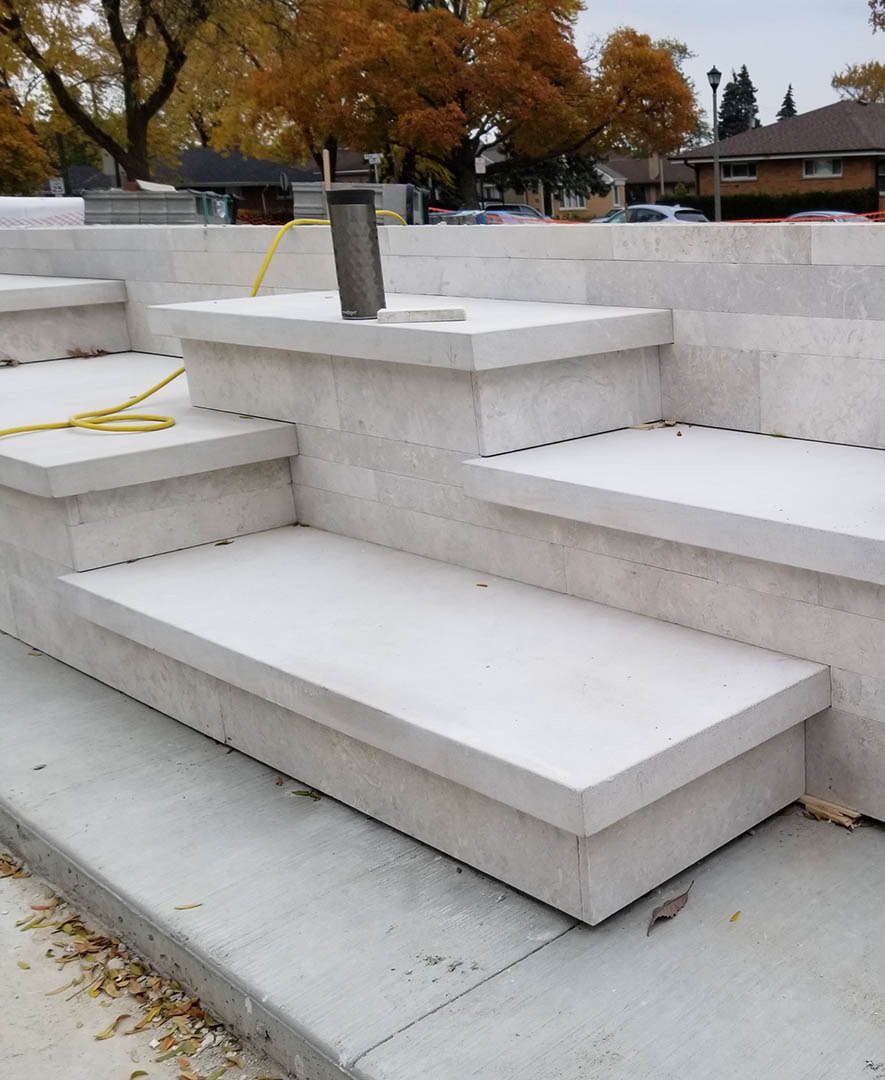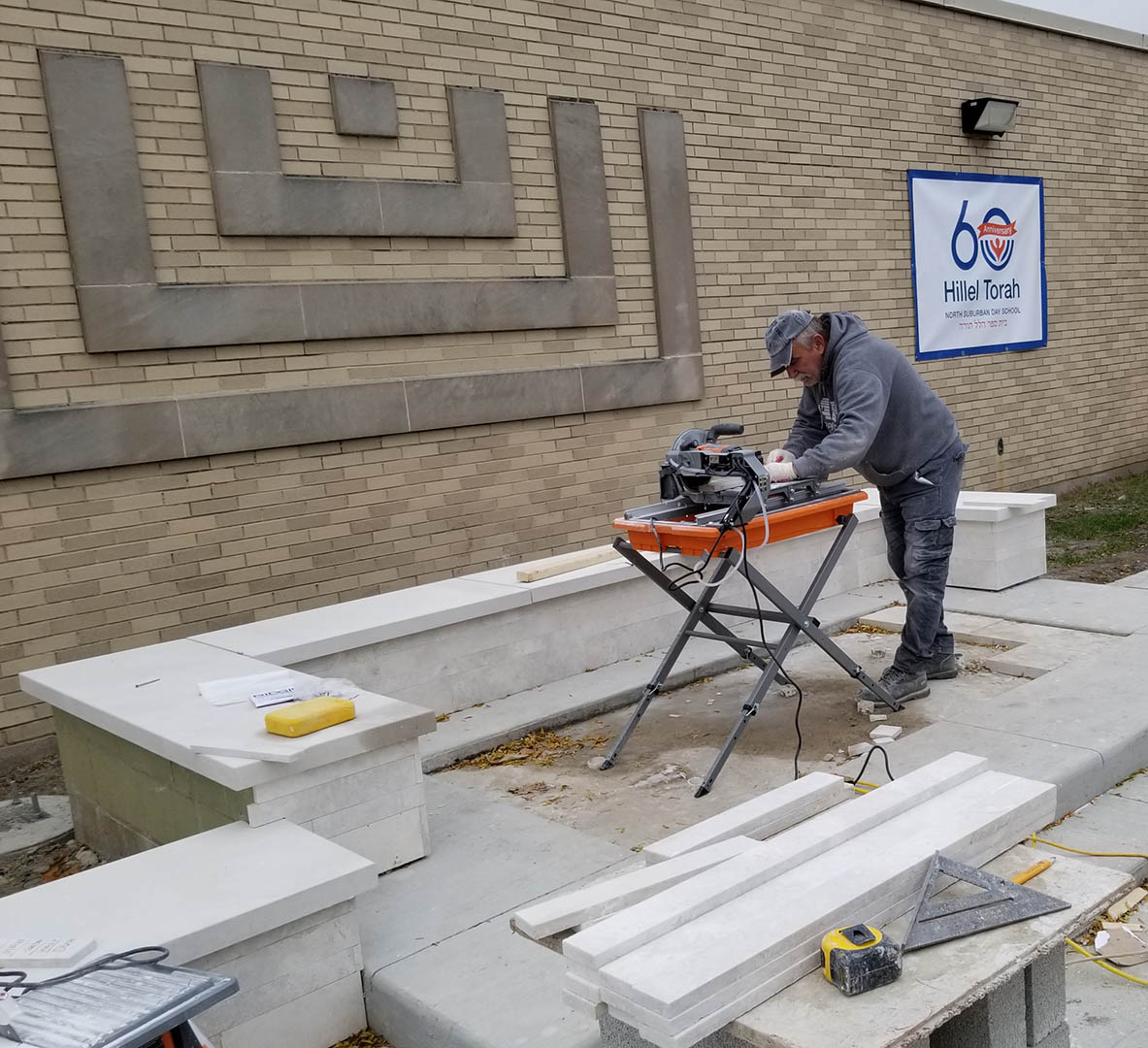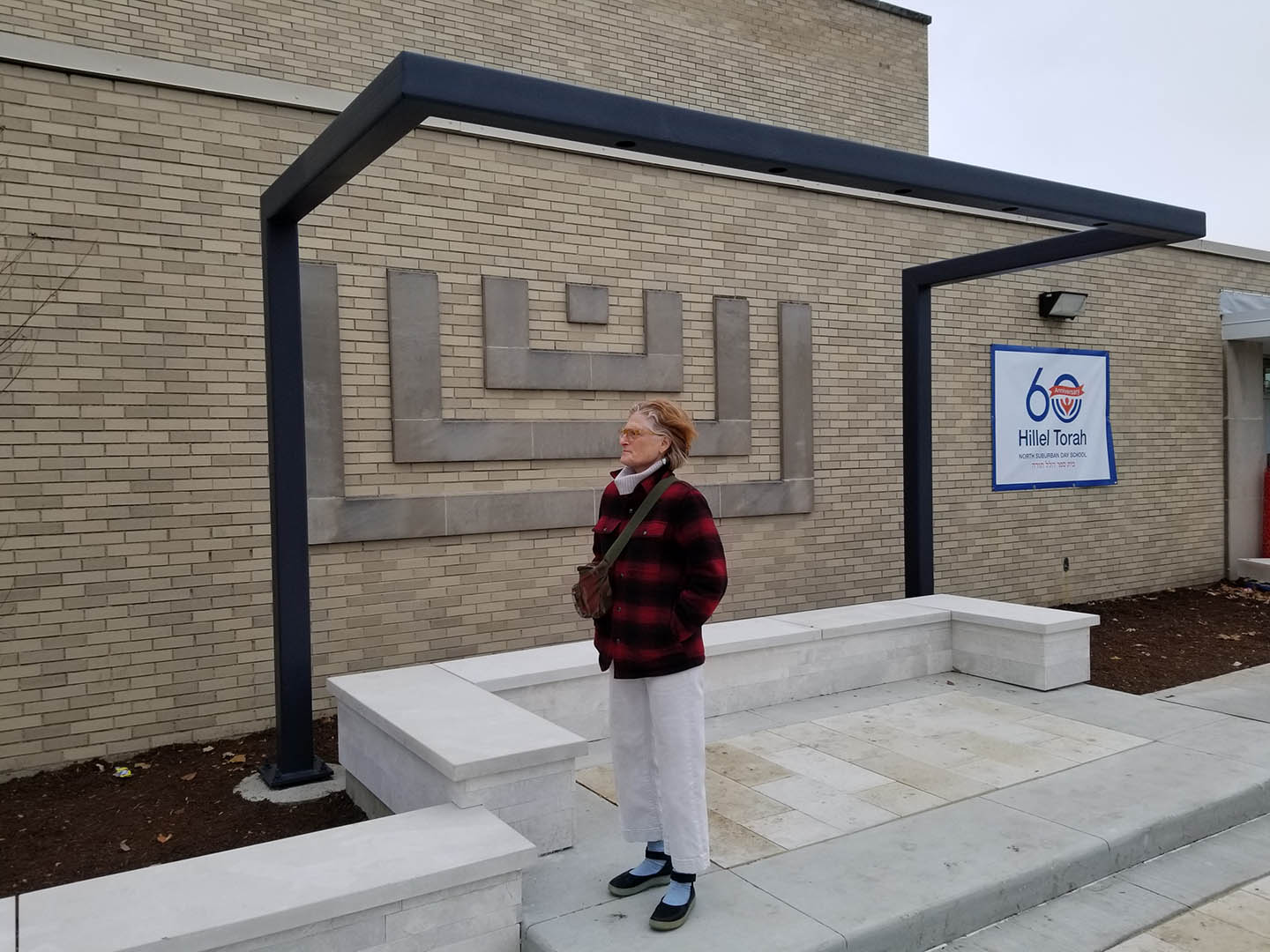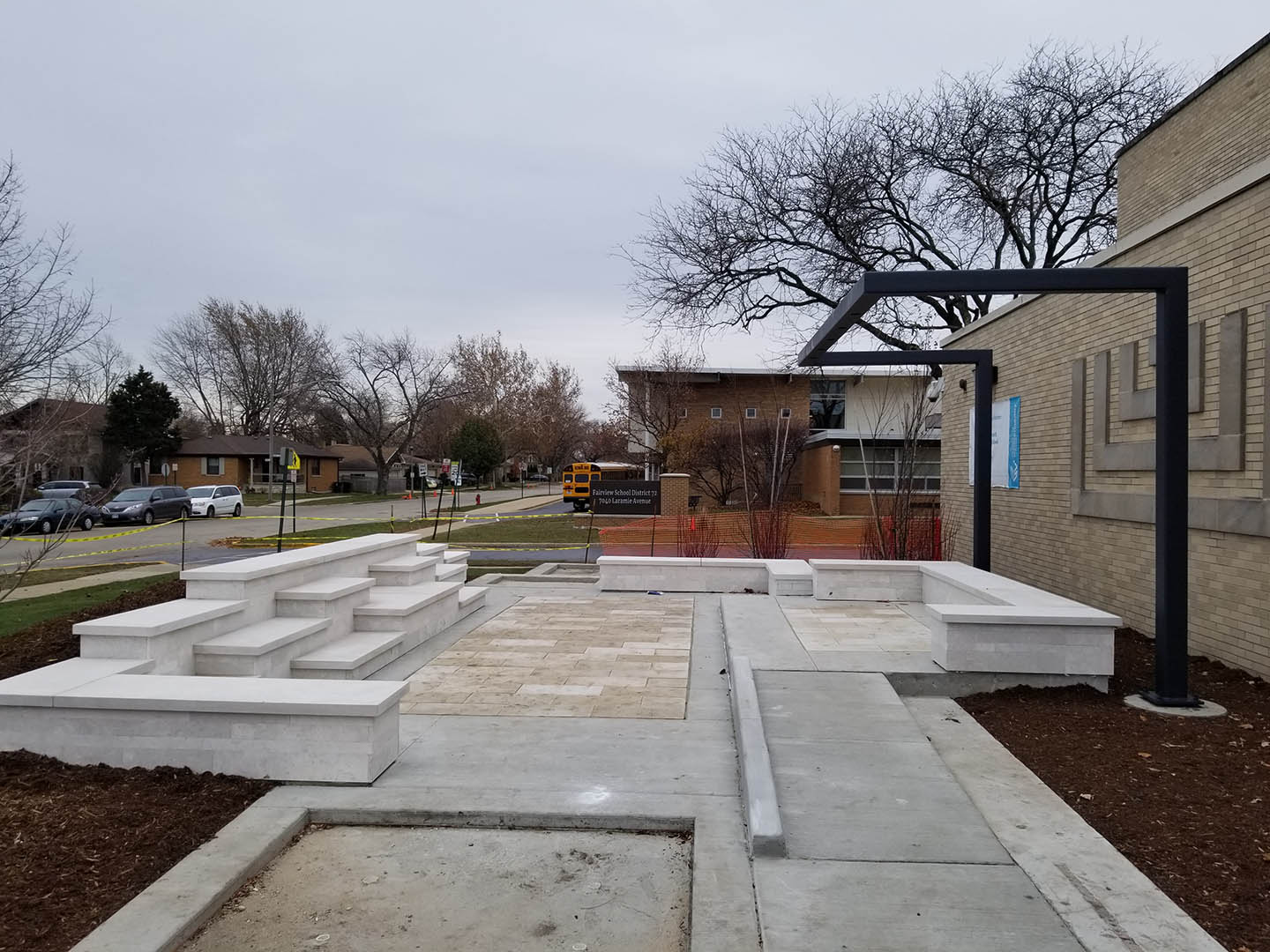 margot parnass memorial garden

After a successful summer fundraising campaign, construction is nearing completion on the Margot Parnass Memorial Garden in the front yard at Hillel Torah Day School in Skokie.
The school approached Blender Architecture last winter, asking us how they could build a memorial to honor a much loved community member who had just passed away. Margot was a positive, warm and deeply caring person who had been involved with the school throughout her life as a student, teacher, parent, and administrator.
The team looked at international precedents for gardens and memorials and created a design that reflects Margot's fun-loving spirit, her appreciation of young children, her commitment to the school community, Israel, and the natural world.
The Jerusalem Stone stepped seat walls enclose a paved gathering space facing a raised stage platform. The new trees and grassy berm will transform the school's front façade while offering a protected place for families to gather, teachers and students to bring their work outside, and for hosting the school's many special events and traditions throughout the year.
Location Skokie, Illinois
Client Hillel Torah Day School
Landscape Design-Build Larry Asimow Landscape Inc.
Photography Blender Architecture
Size 1,500 s.f.
Memorial Garden and Outdoor Classroom Space