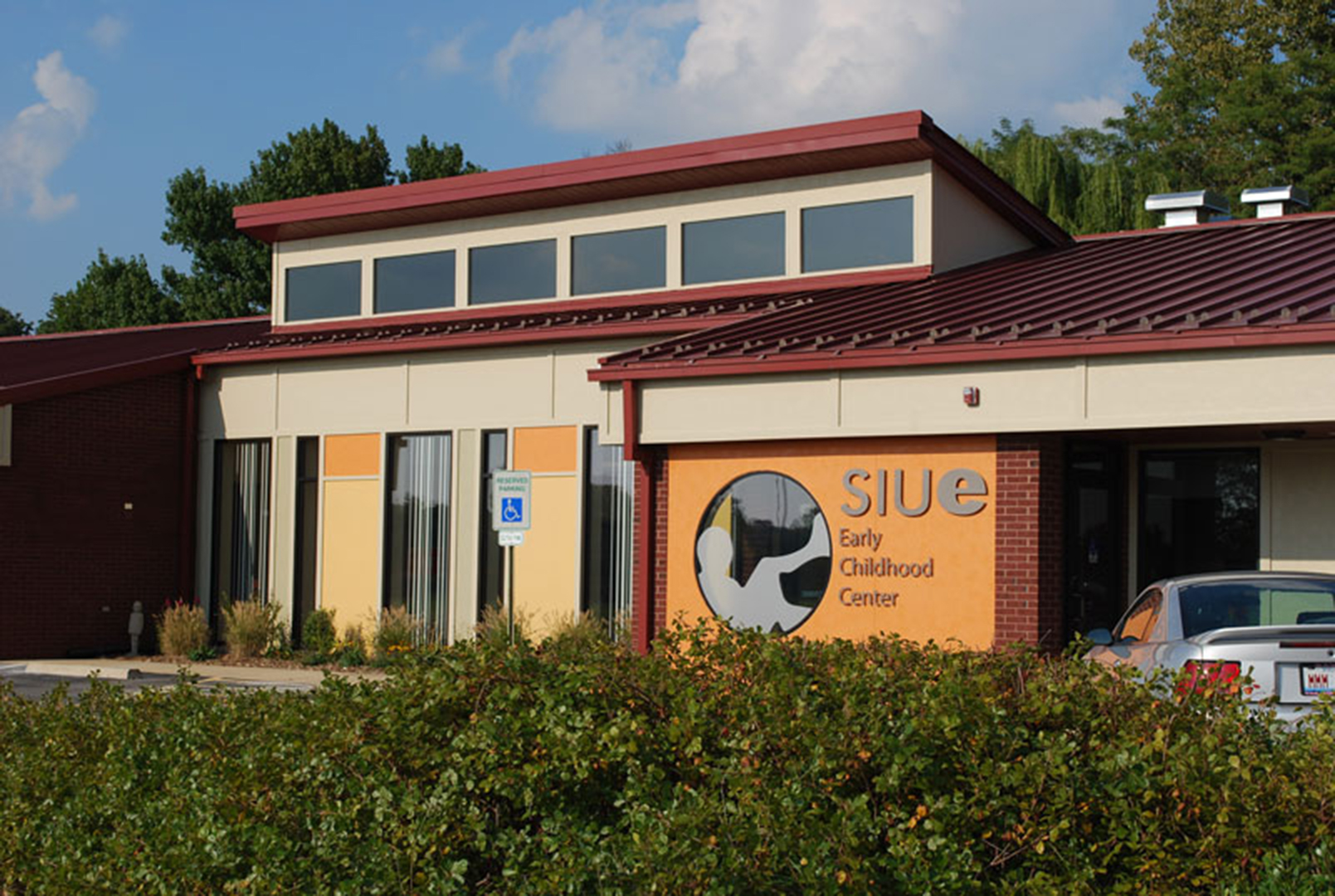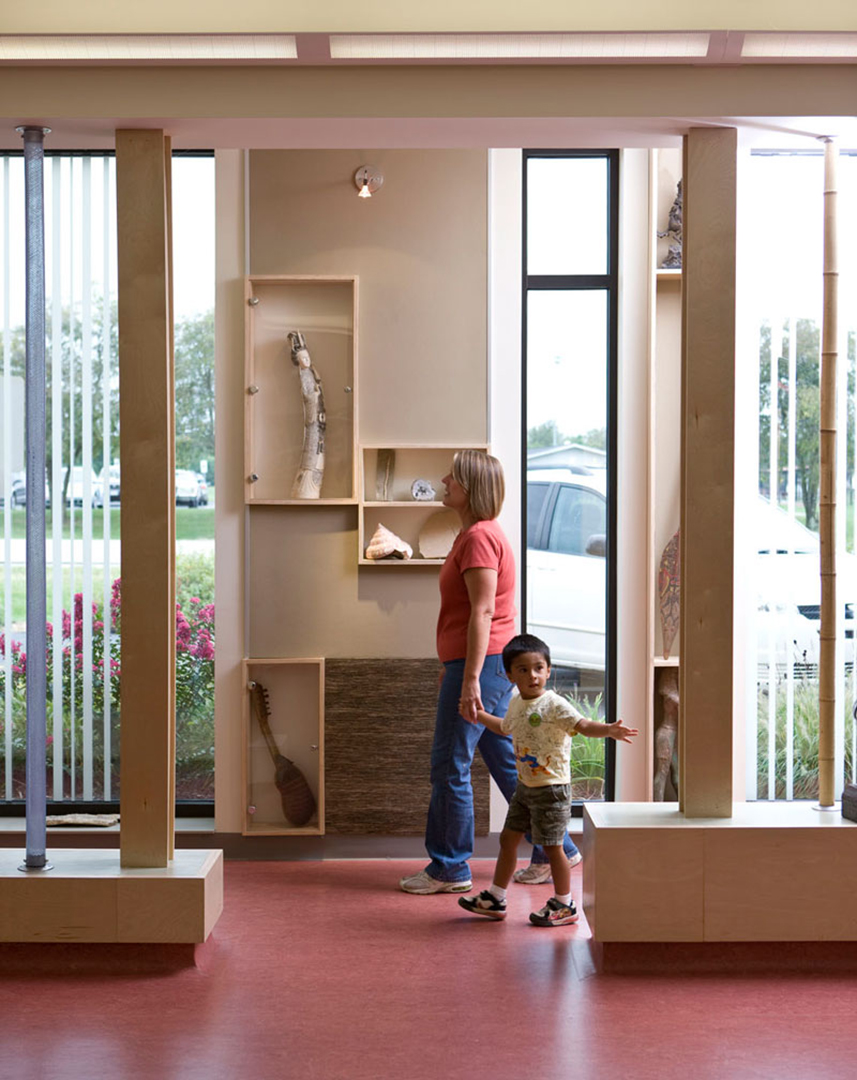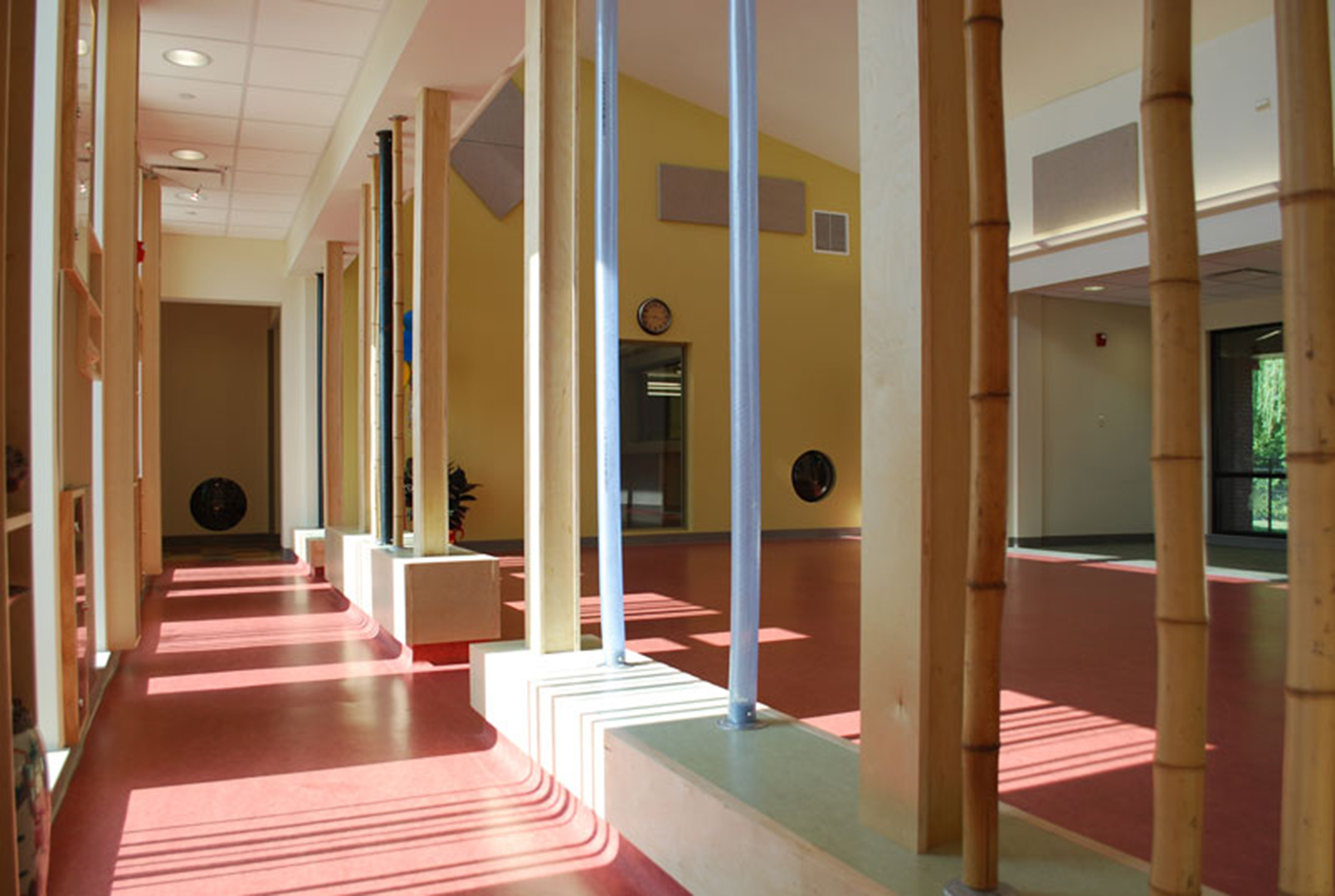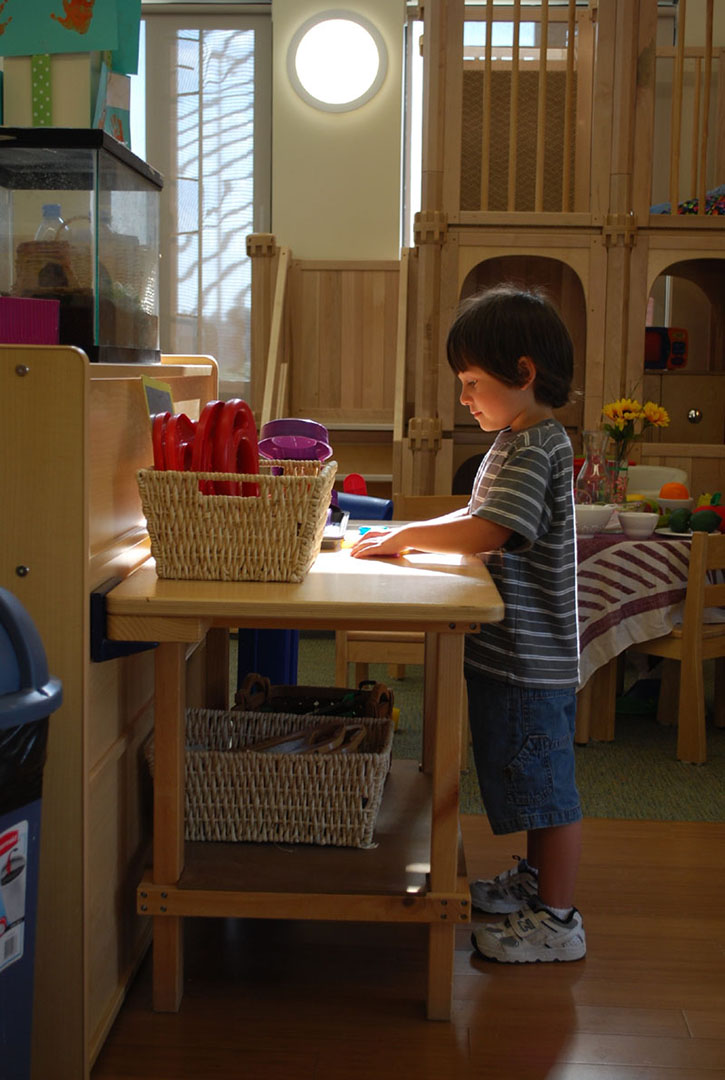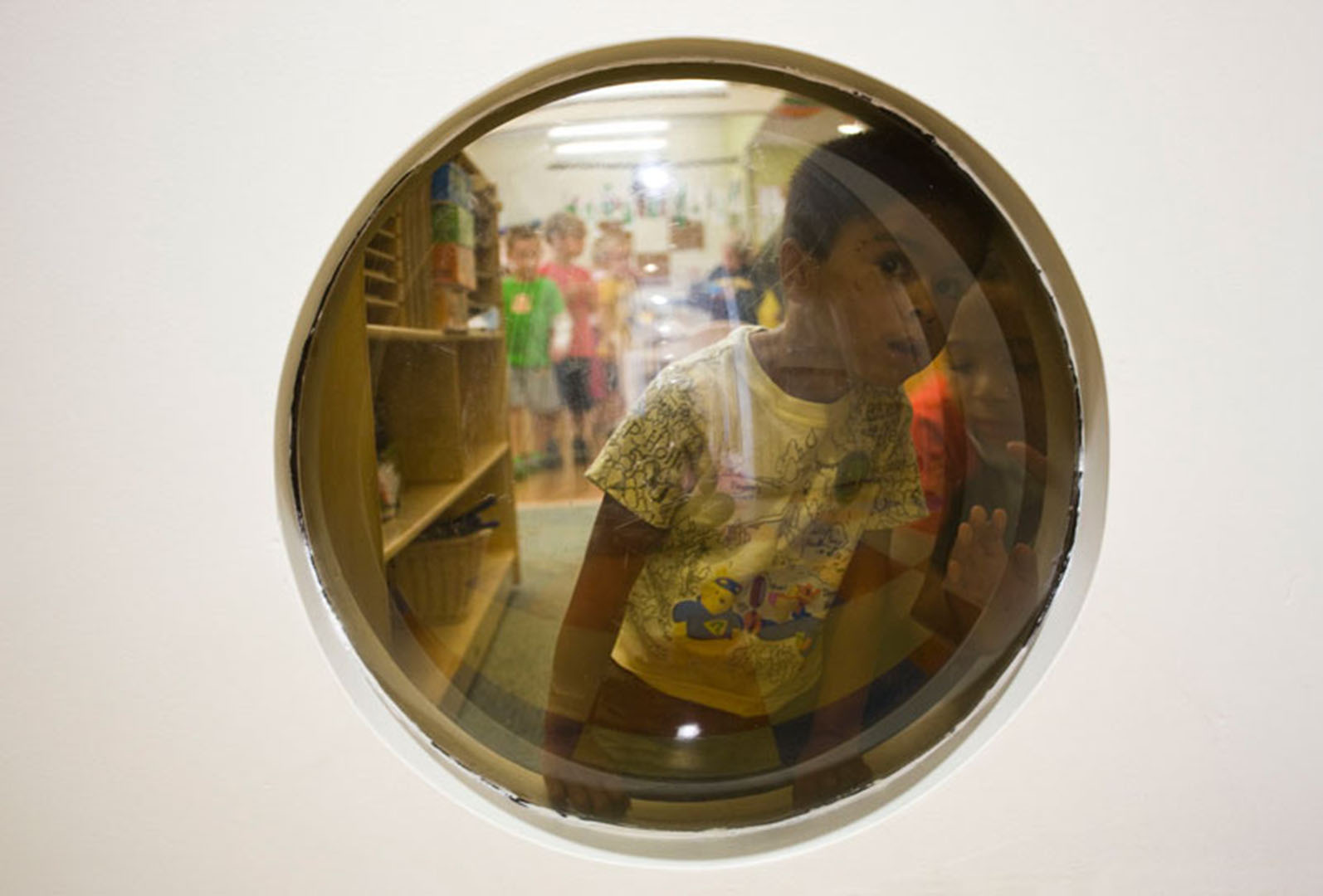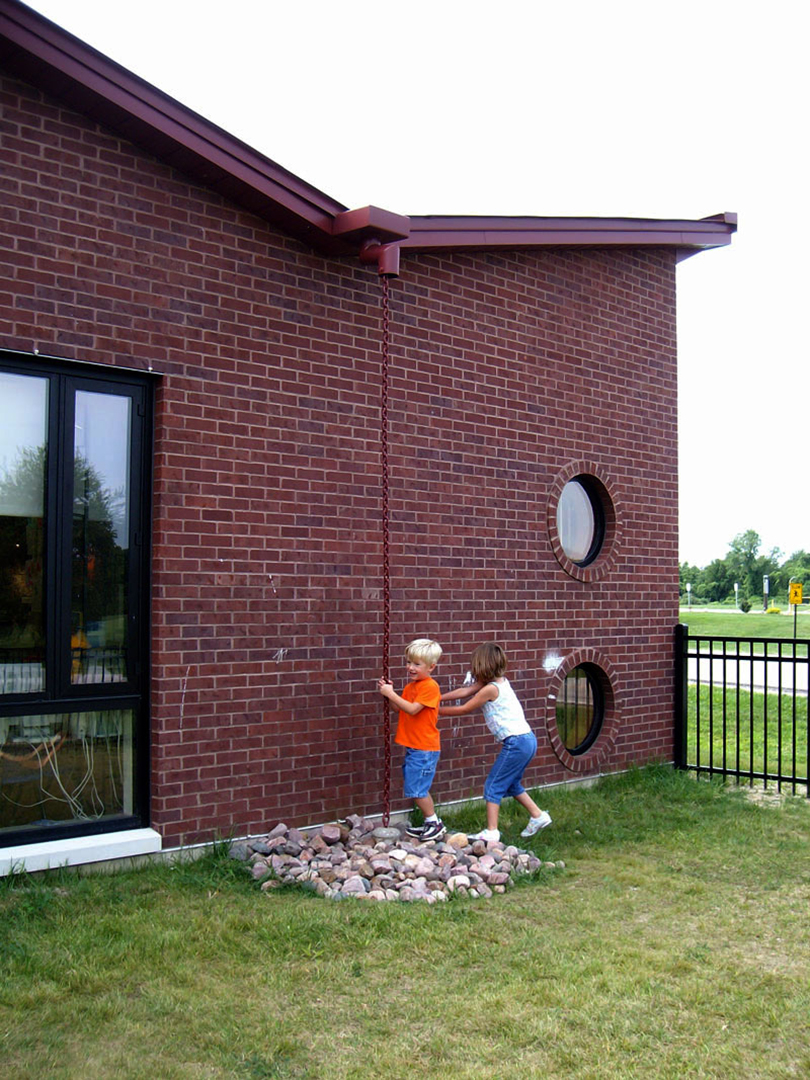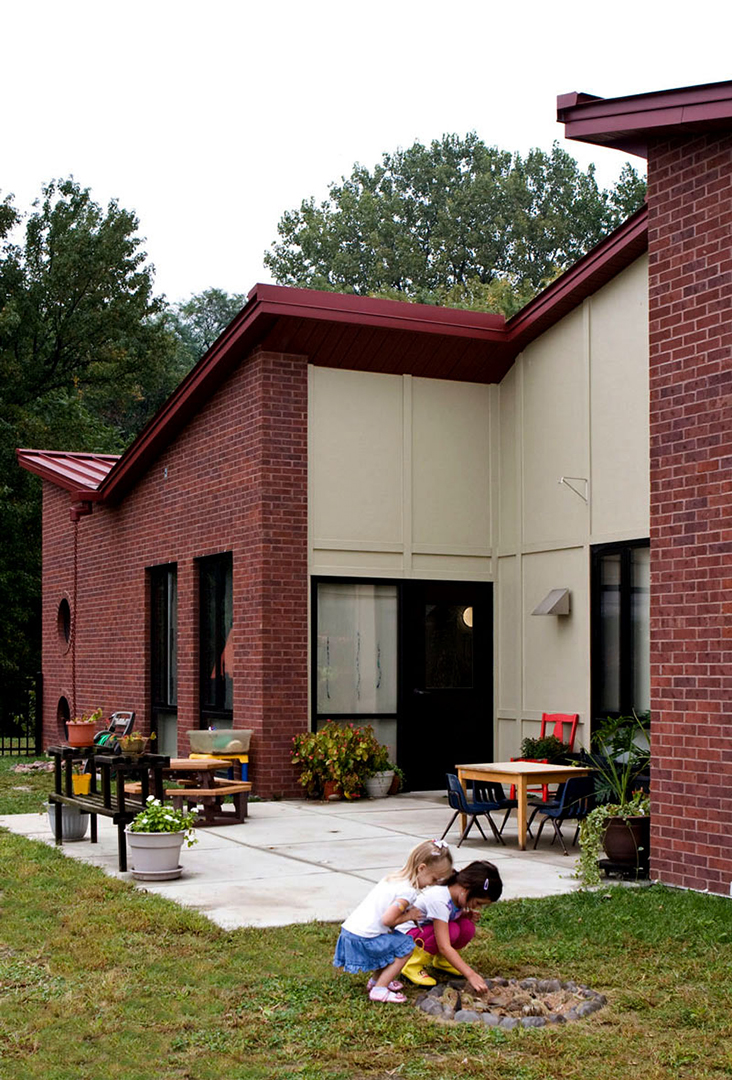 SIUE Early Childhood Center
The existing Early Childhood Center at Southern Illinois University in Edwardsville is economically re-purposed and entirely transformed through this renovation and addition project.  A warm, daylight filled atmosphere is created by open views to the surrounding prairie and woodlands landscape.  Abundant interior windows connect classrooms to shared public spaces, and a muted color palette emphasizes natural materials.  All classrooms have direct access to outdoor play and learning spaces.
The new facility offers additional classrooms and expanded campus and community partnerships.  The facility is a laboratory school at the Southern Illinois University Edwardsville, teaching University students and other community partners about best practices in early childhood education.  Construction was phased for the Center to provide on-going services throughout construction.
Maria Segal was the Senior Project Designer on the project with Holabird&Root. 
Location Edwardsville, IL
GC R. W. Boeker Construction
Landscape Nature Explore Classrooms, Arbor Day Foundation
MEP Engineering KJWW Engineering
Structural Engineering Holabird&Root
Photography Leslie Schwartz Photography
Size 13,000 s.f.
Early Childhood Education Center, Laboratory School on University Campus