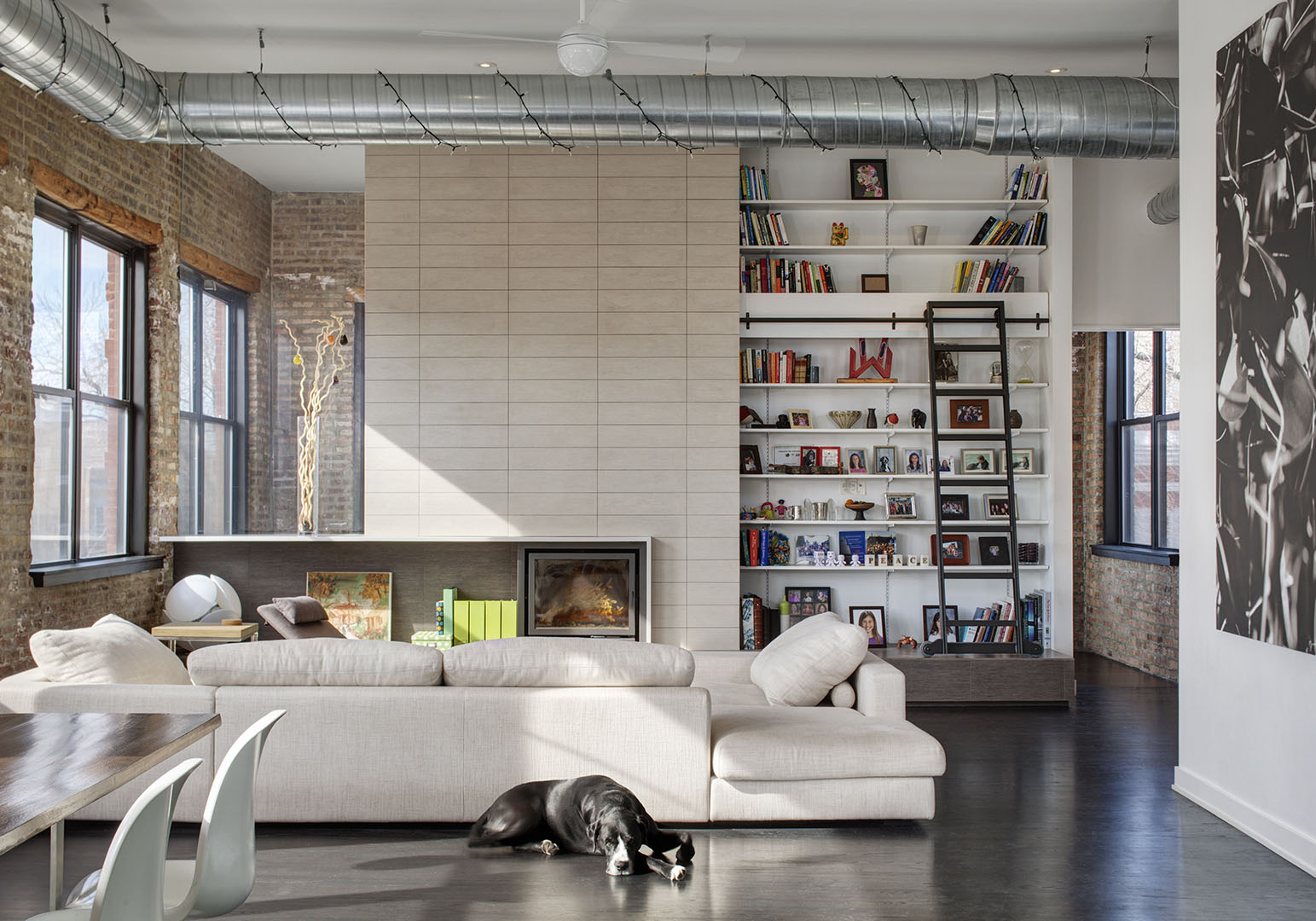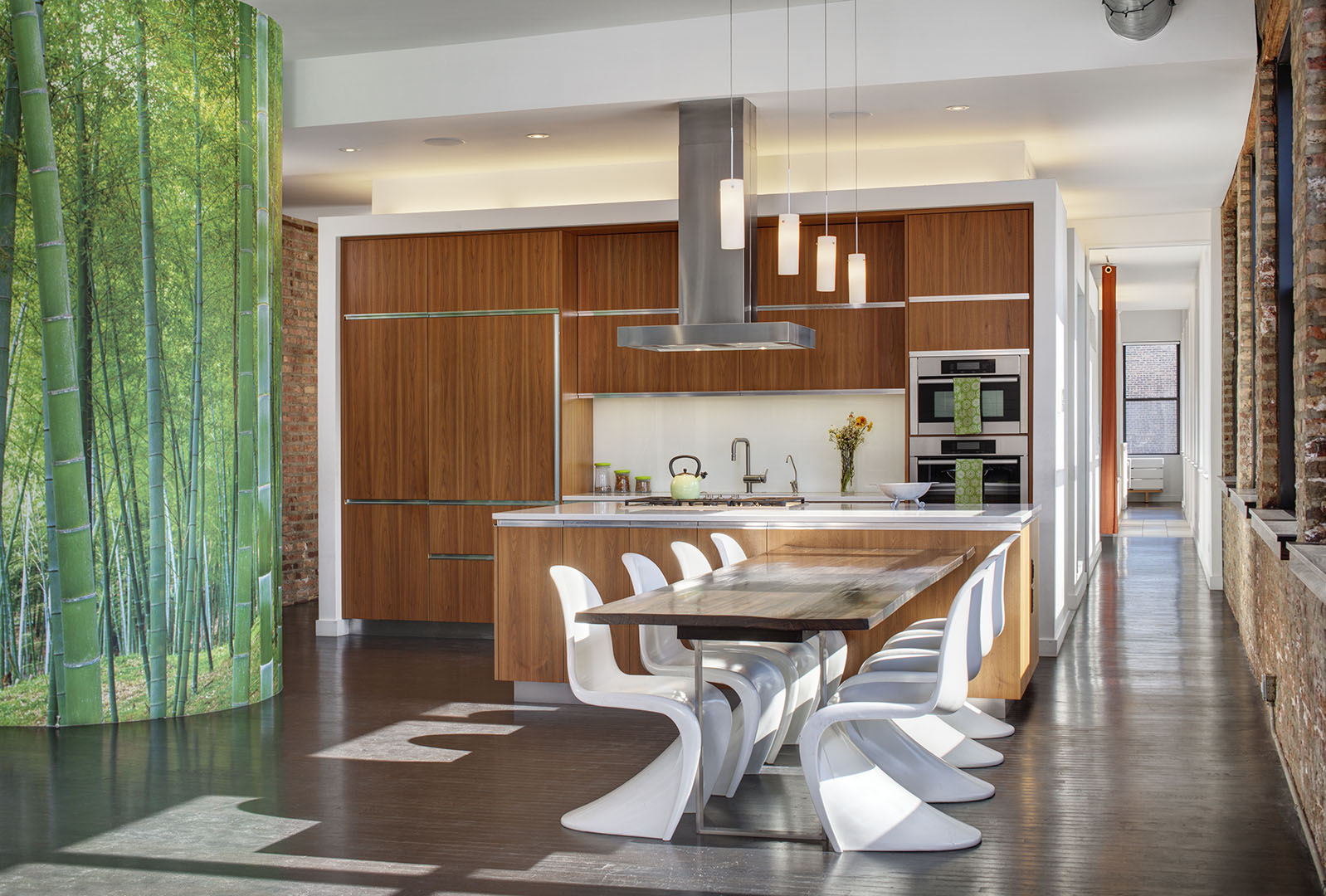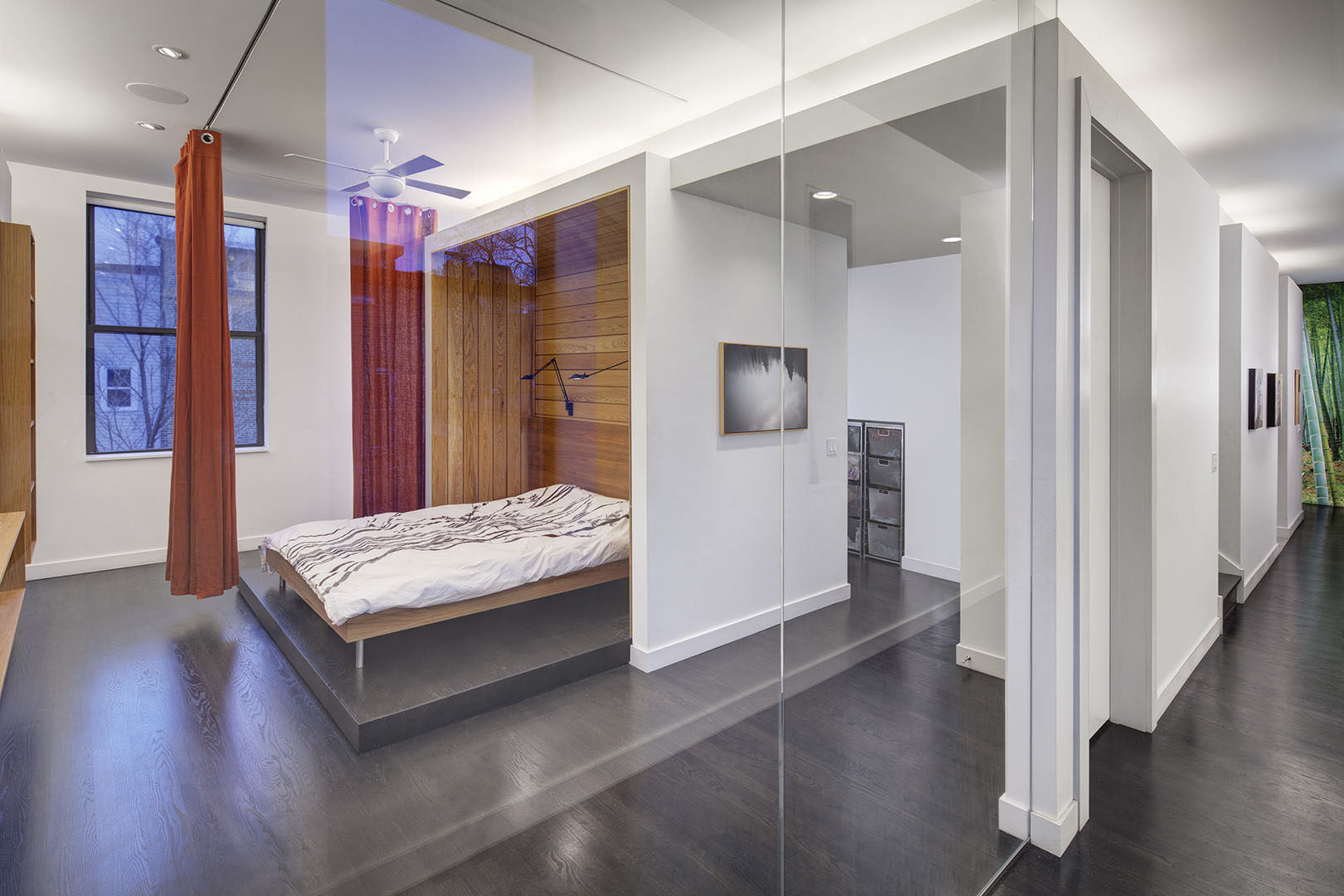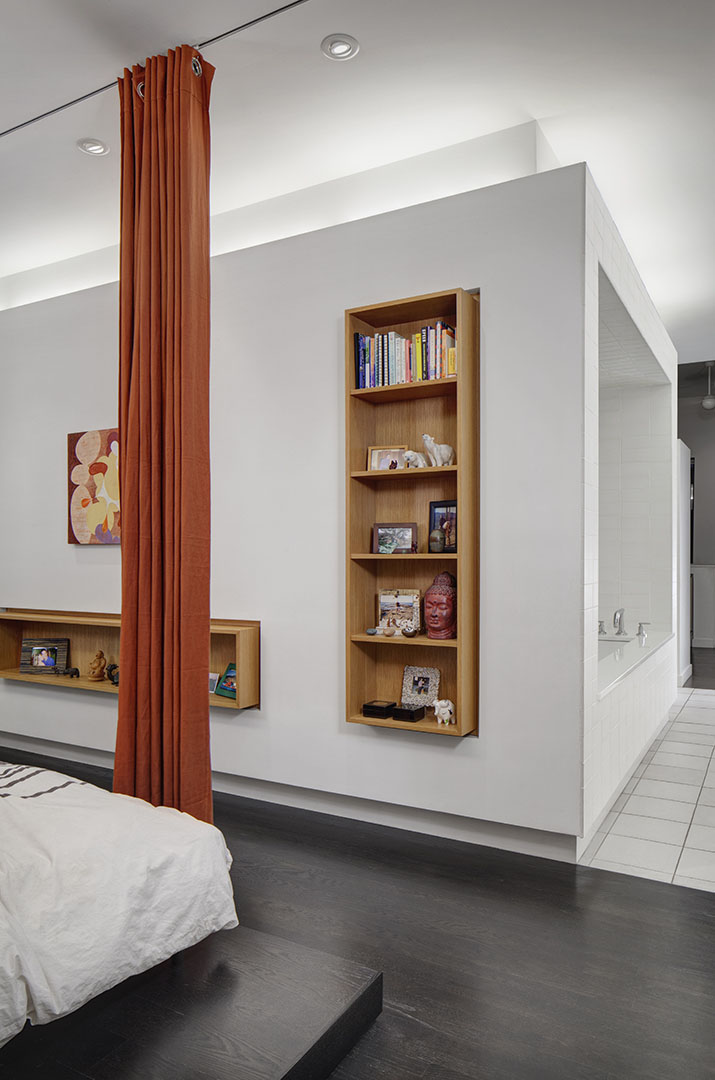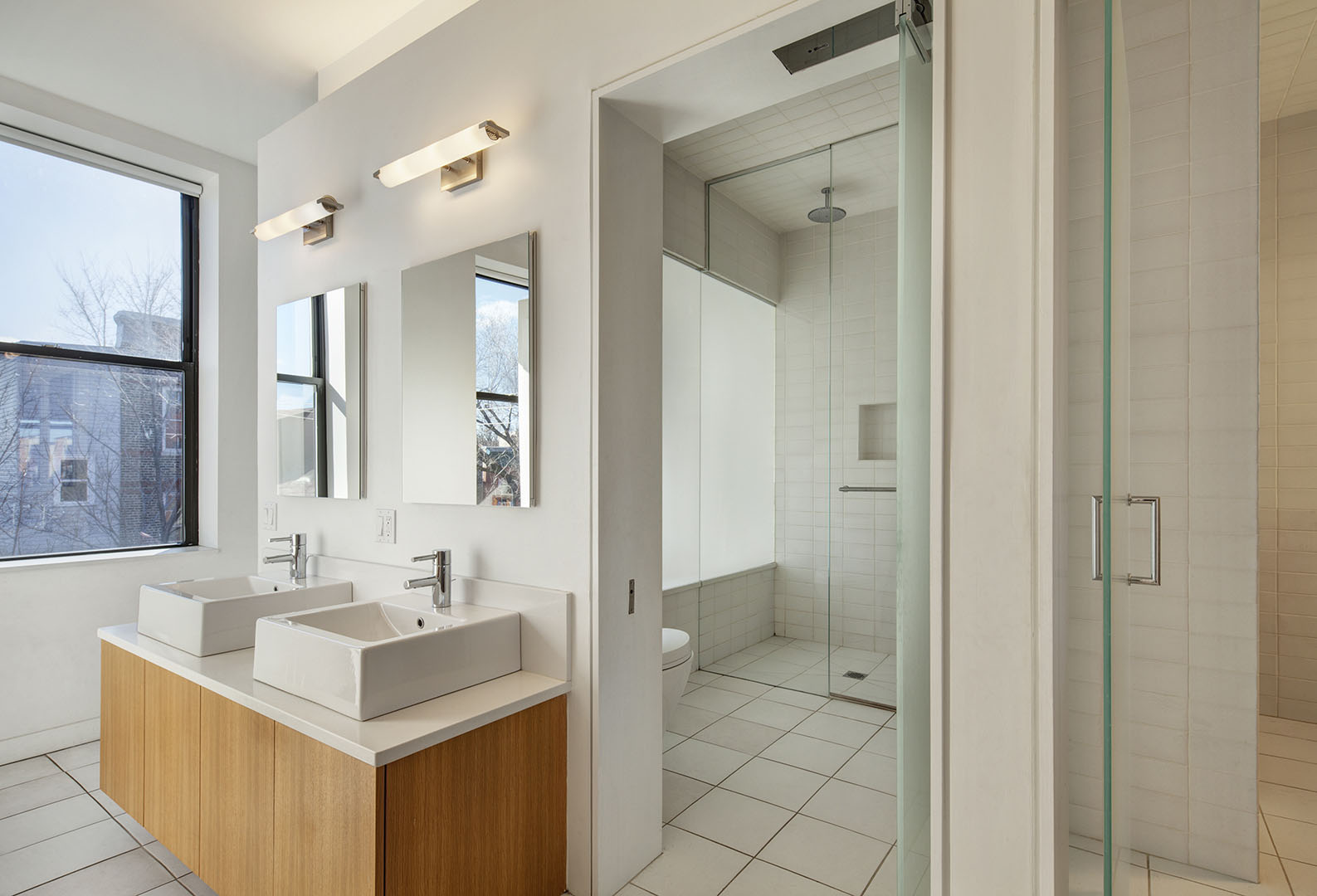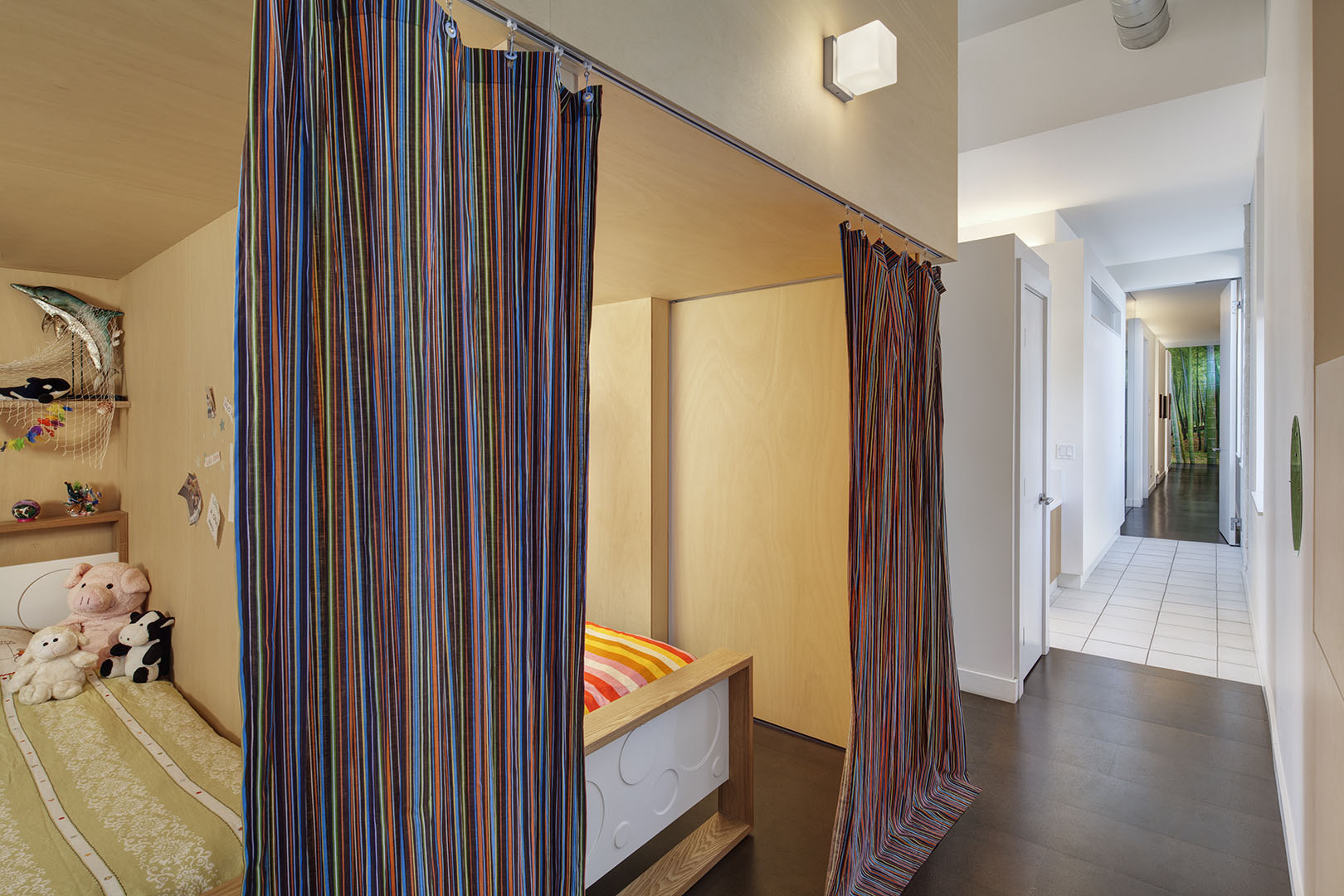 The project consists of the gut-renovation of a 3,600 square foot residence located on the top floor and penthouse of an existing 5-unit building.   The three-story masonry structure occupies the southeast corner of its block in the Wicker Park neighborhood of Chicago. The building footprint runs lot-line to lot-line and its long edge faces south, providing an expansive southern exposure.  The unit was designed for the Owners of the building who live there with their two young daughters.
A series of independent 'pods' were created for each function of the space, which are pulled away from the outside walls and remain autonomous as objects.  Separation between components is limited and continuity is encouraged, while each program retains its legibility.  The pods are detailed with an illuminated reveal along the ceiling plane, emphasizing the notion of the box within the box.
The separation of public vs. private space is questioned by establishing complete and open flow between living, bathing, playing and sleeping areas.  In lieu of an opaque wall, glass separates the master bedroom from the hallway; sinks and a soaking tub are within the main circulation space; and the children's sleeping pods are enclosed by curtains and sliding partitions for privacy.
Location Wicker Park, Chicago
GC WB Construction
MEP Engineering BES Engineering
Structural Engineering Johnson, Wilbur, Adams
Photography Darris Harris
Size 3,600 s.f.
Renovation, Single Family Home
AIA Small Projects Award, 2013