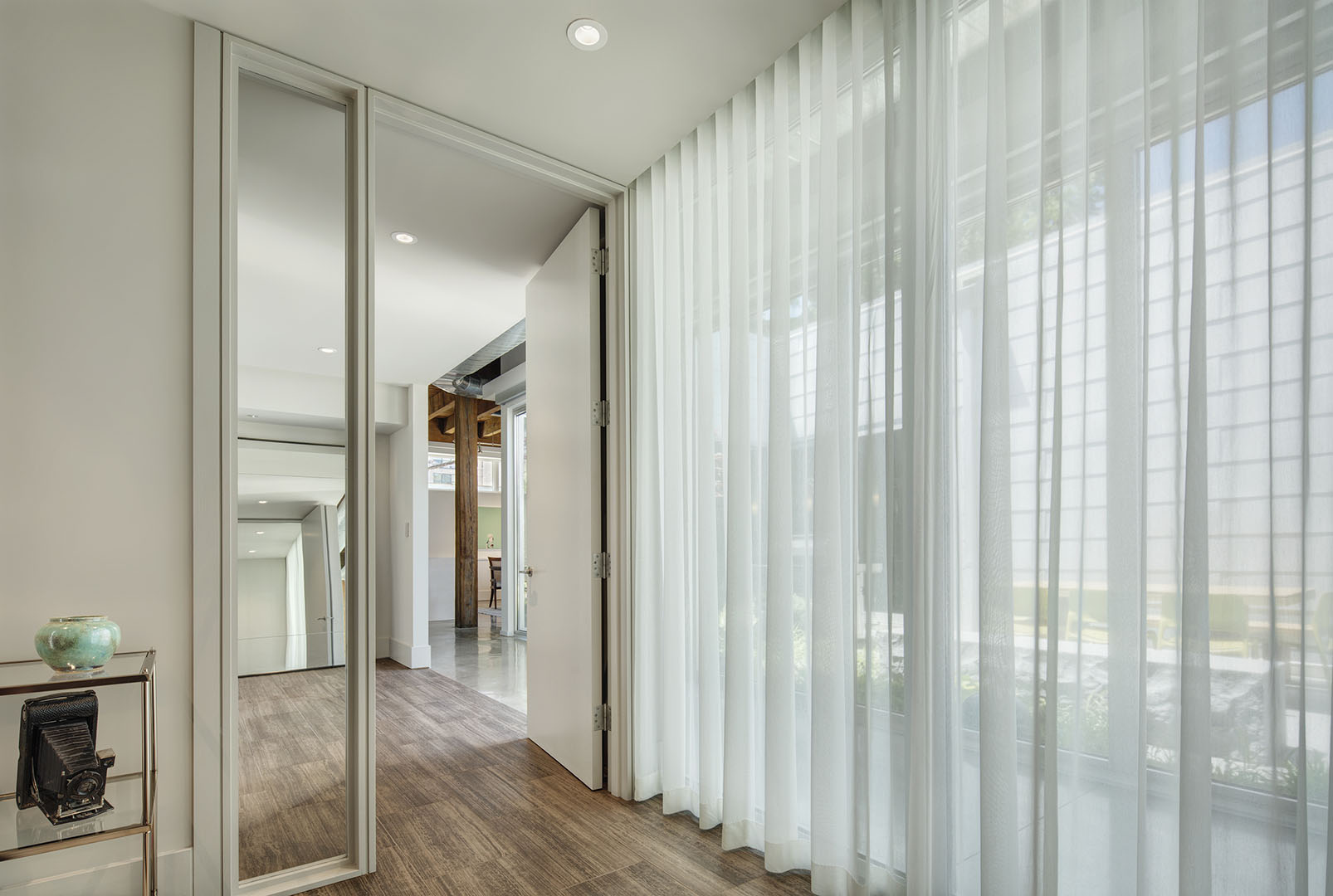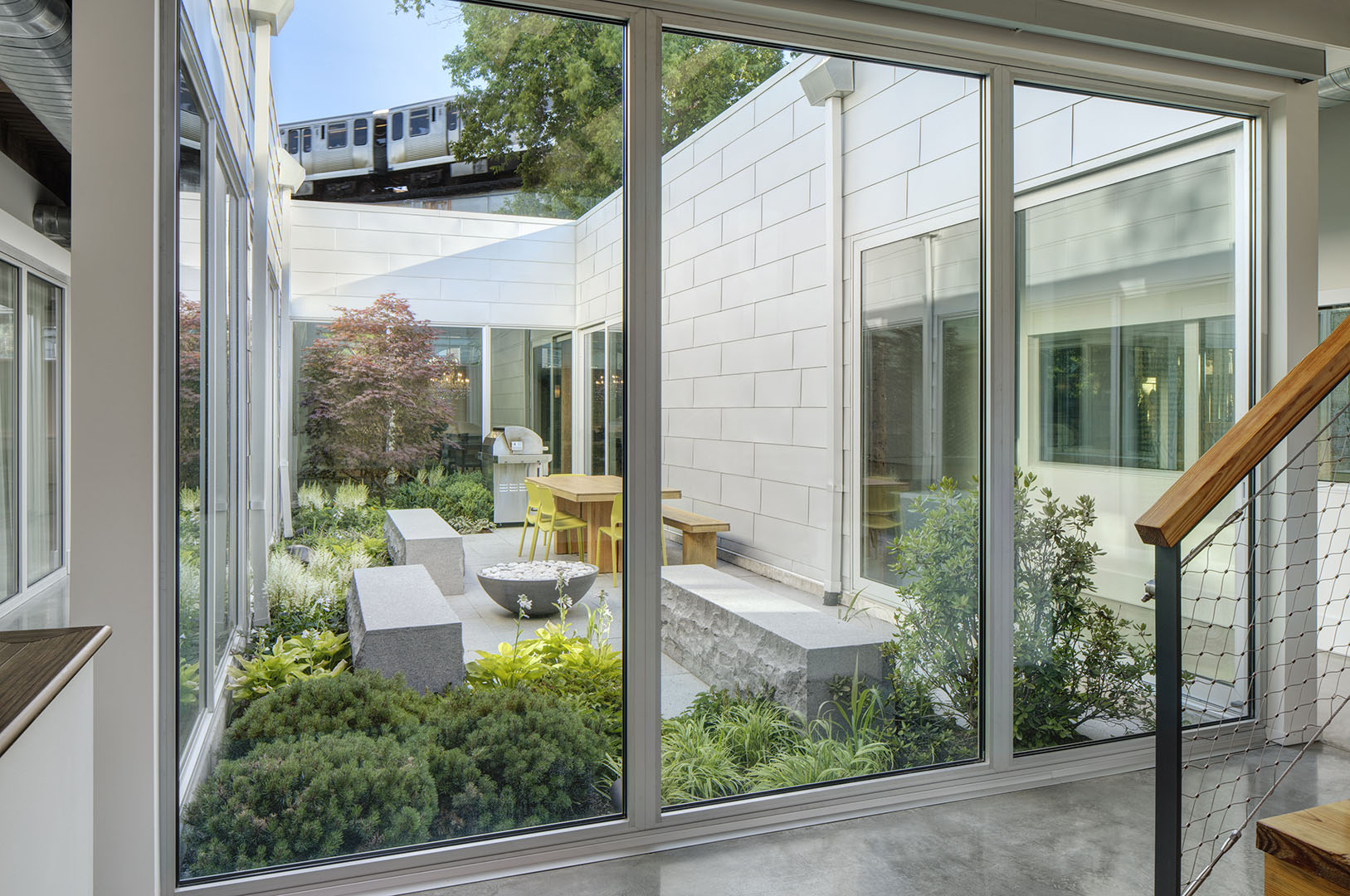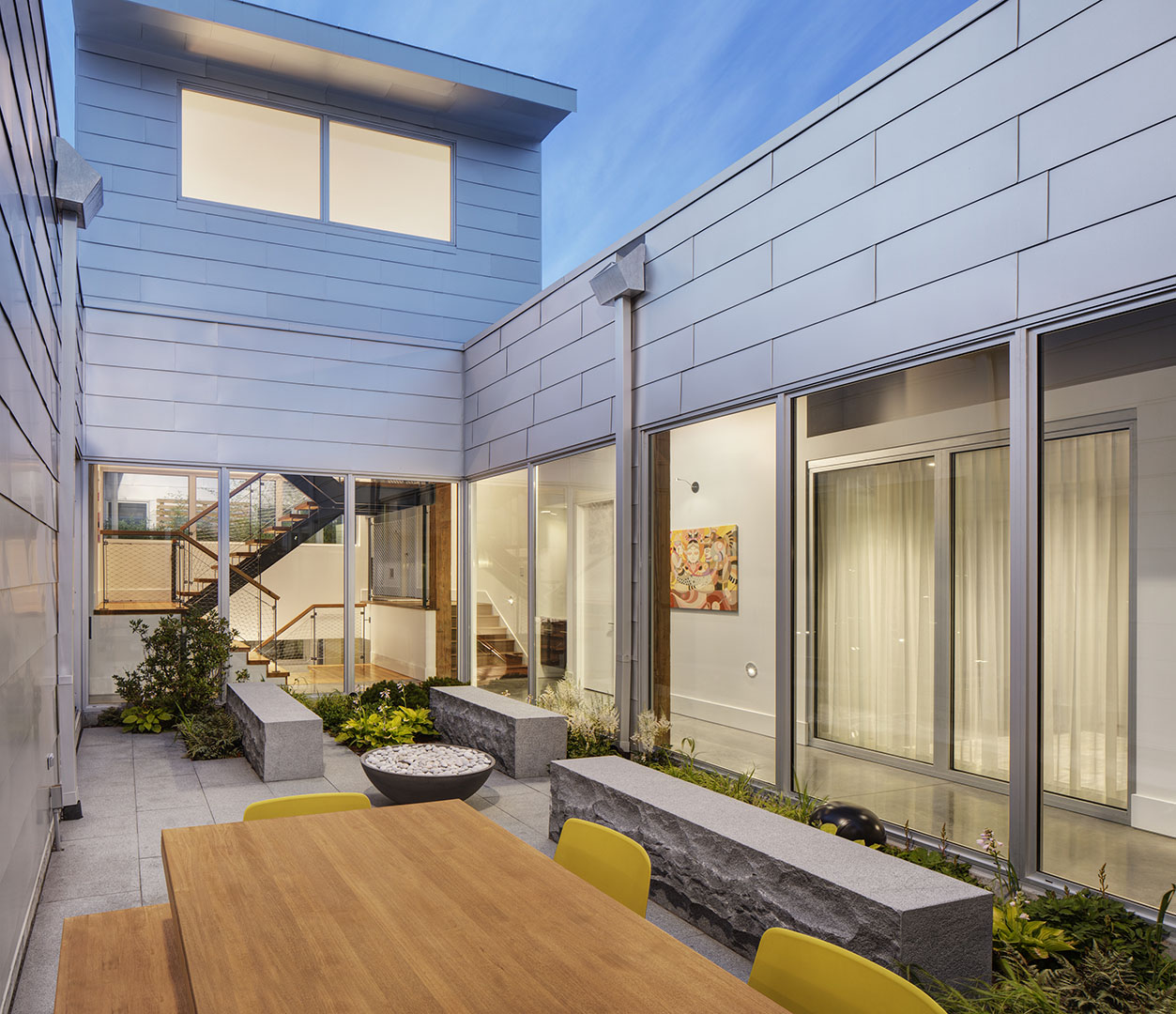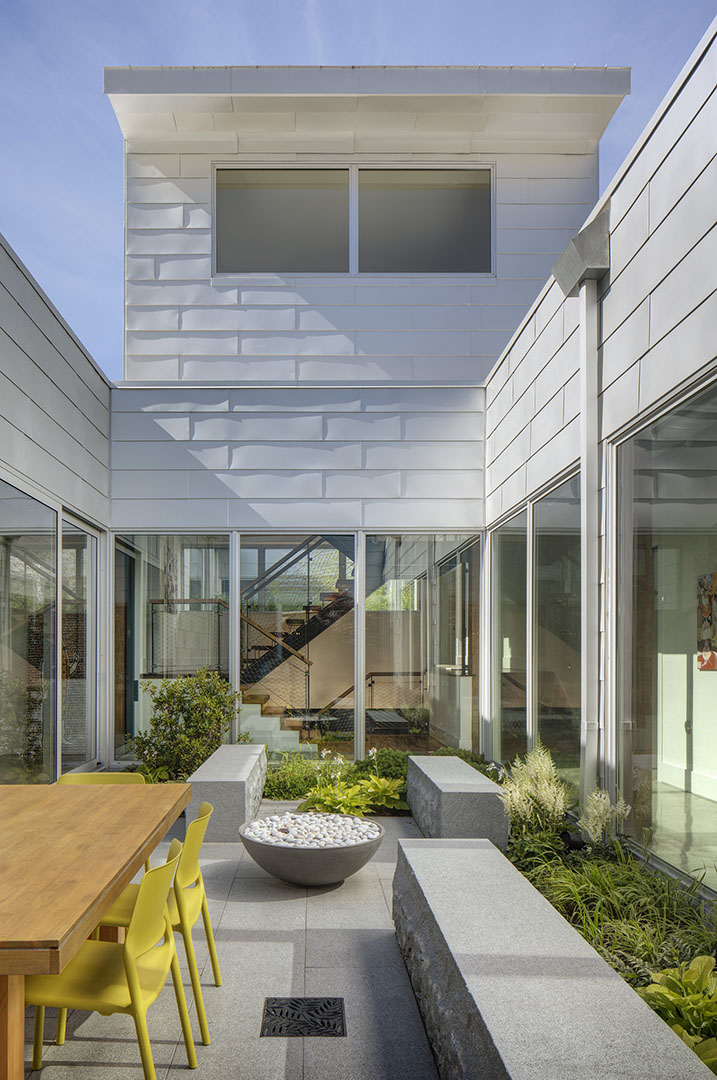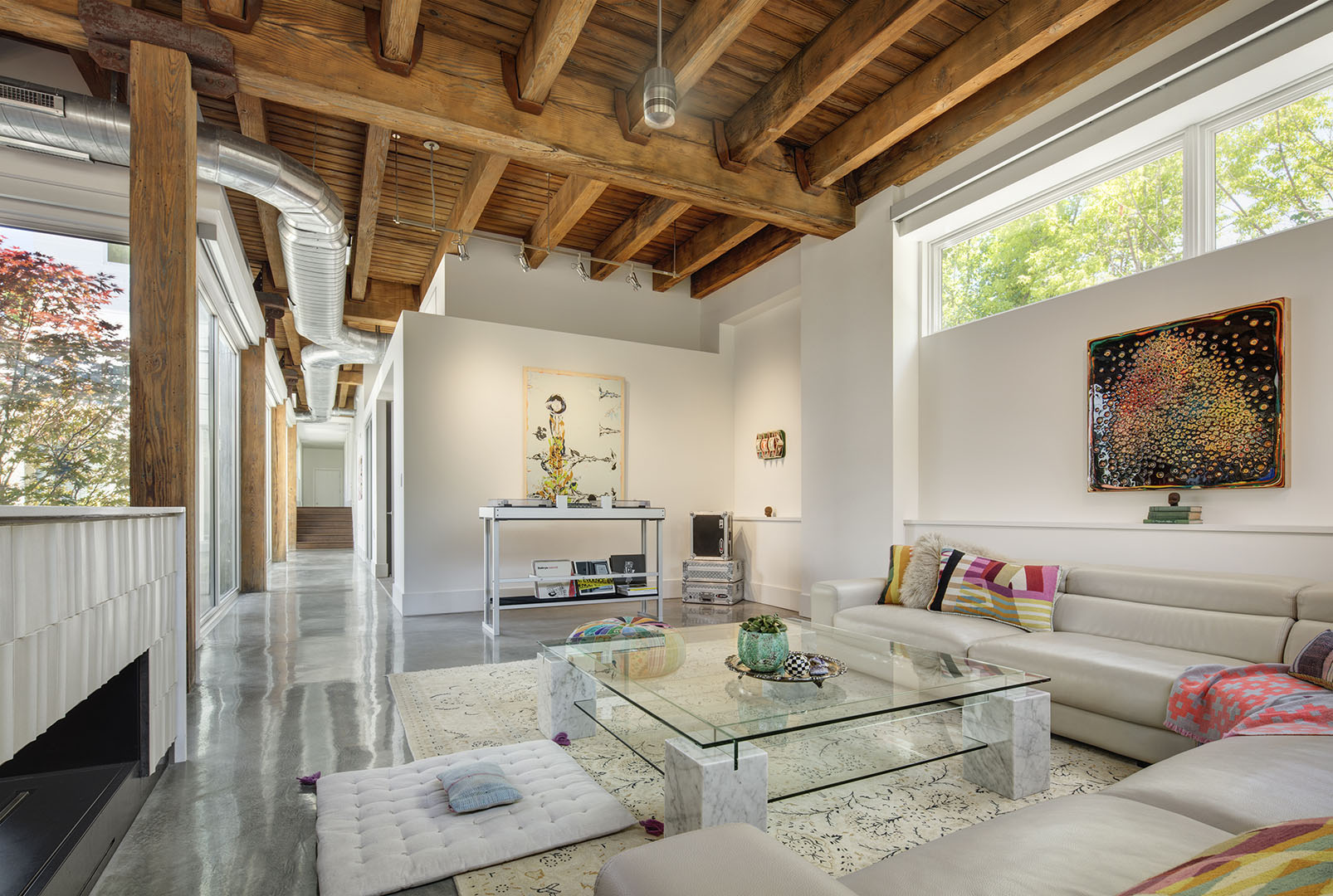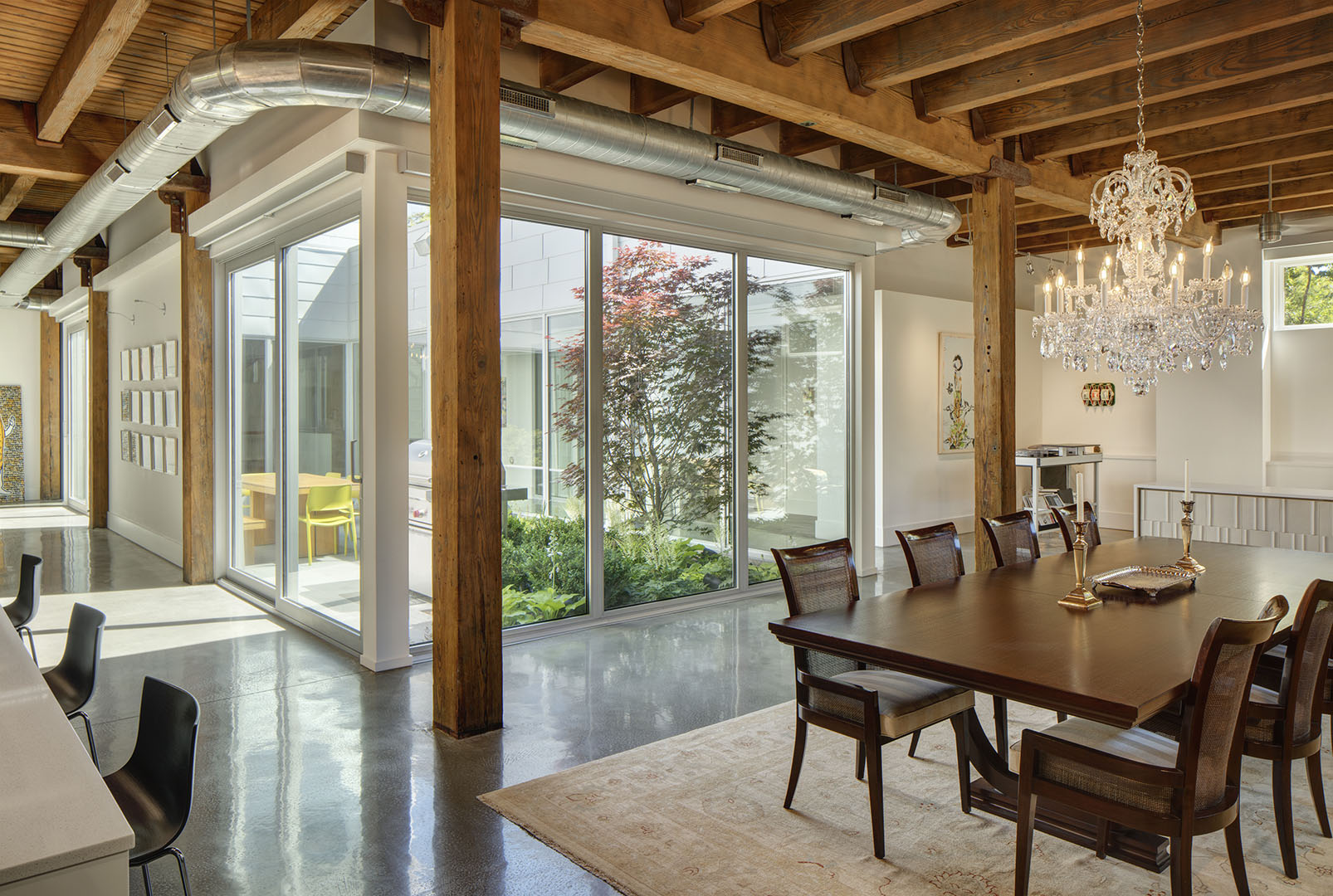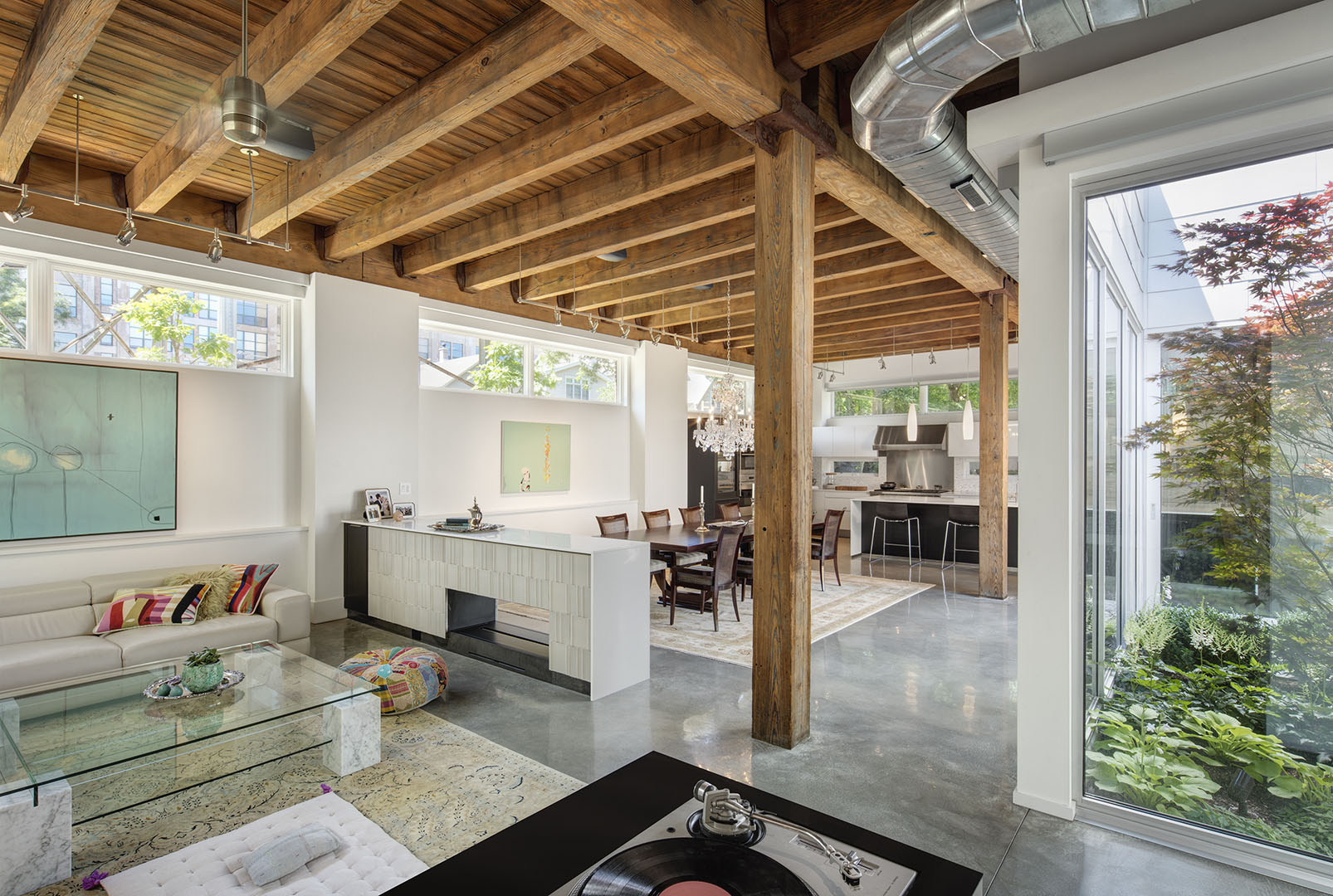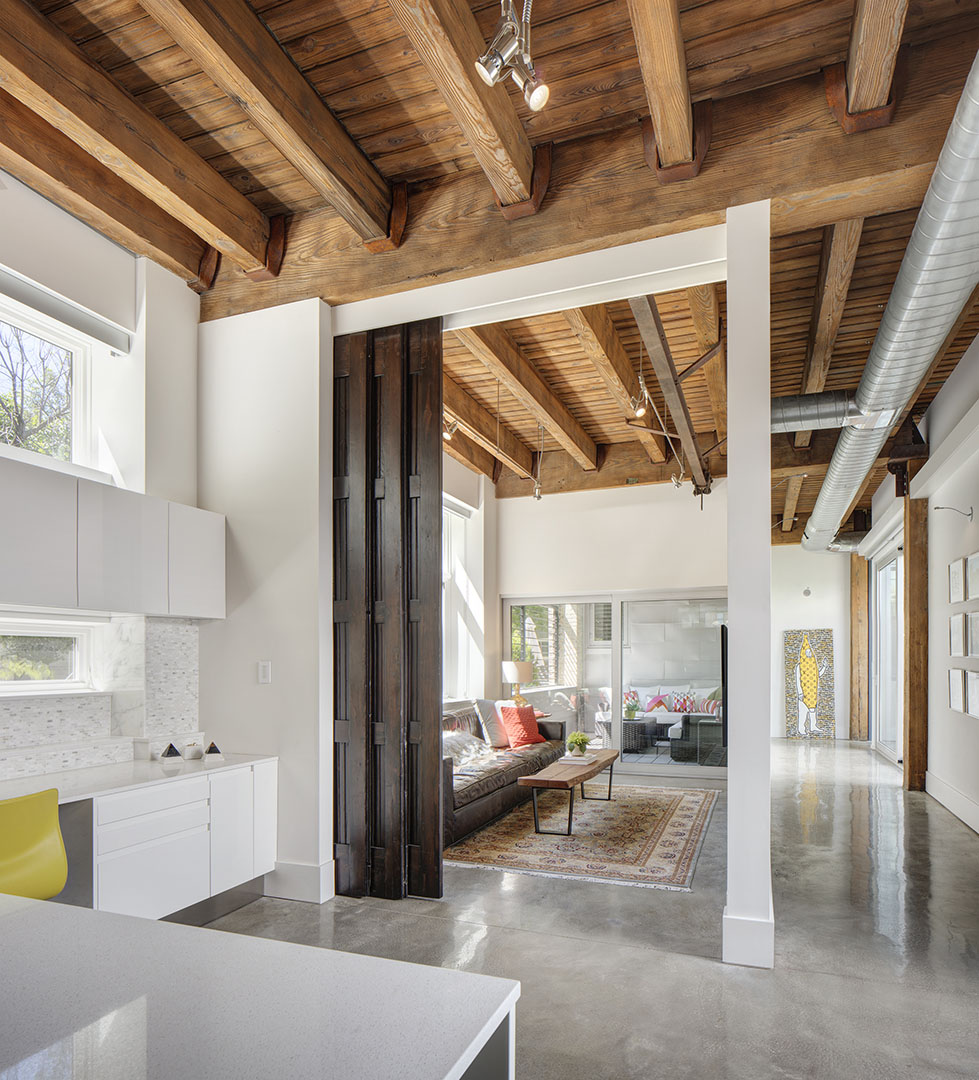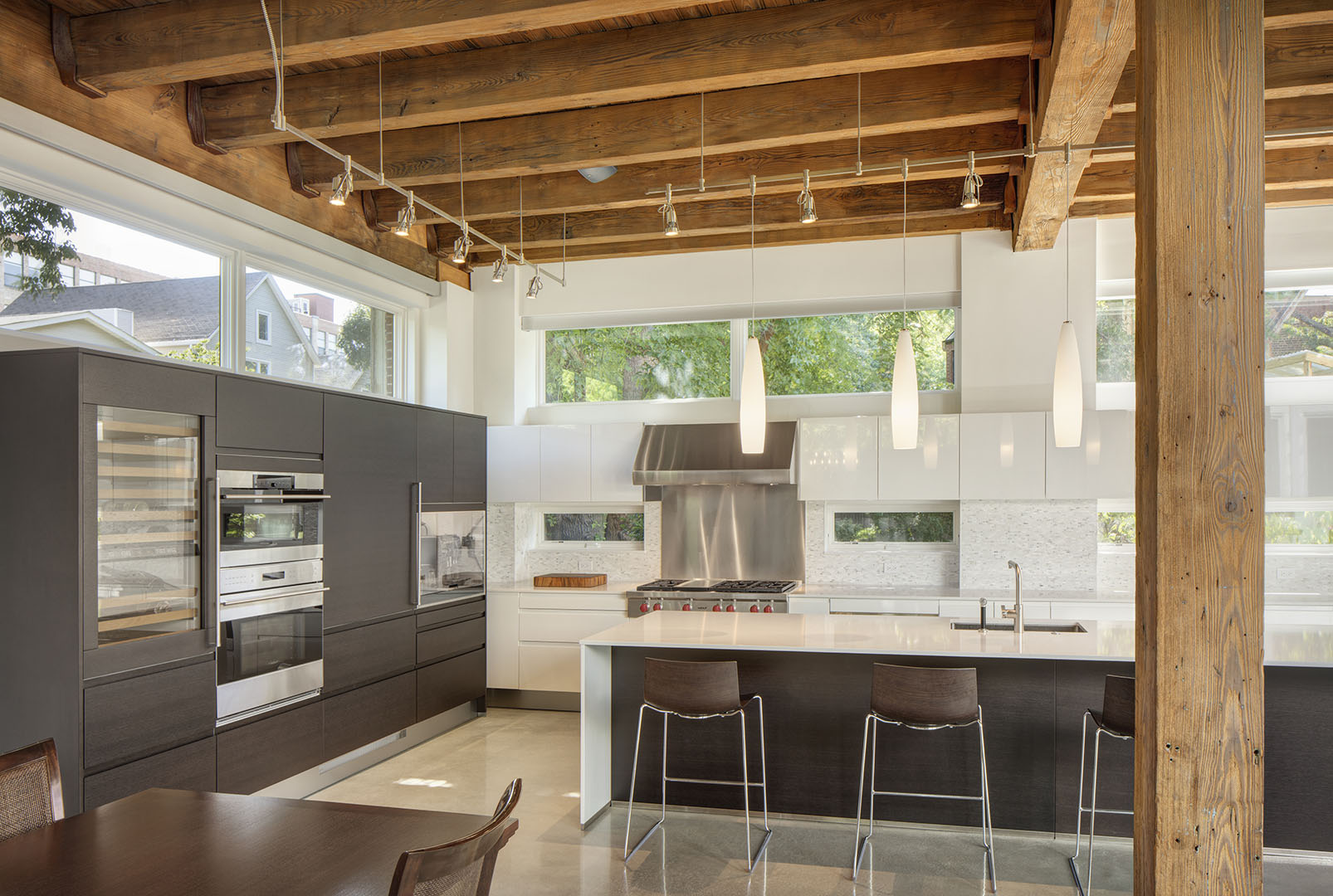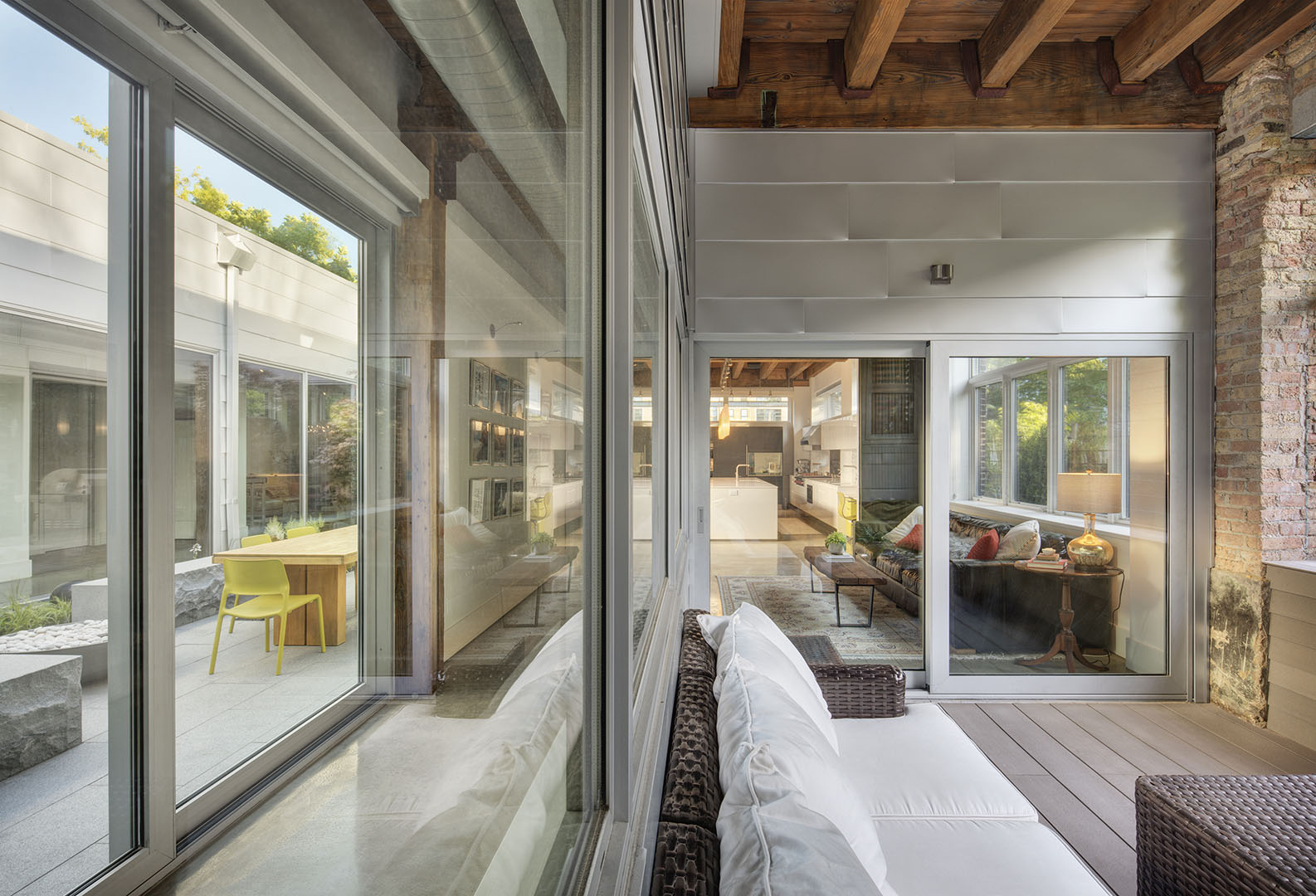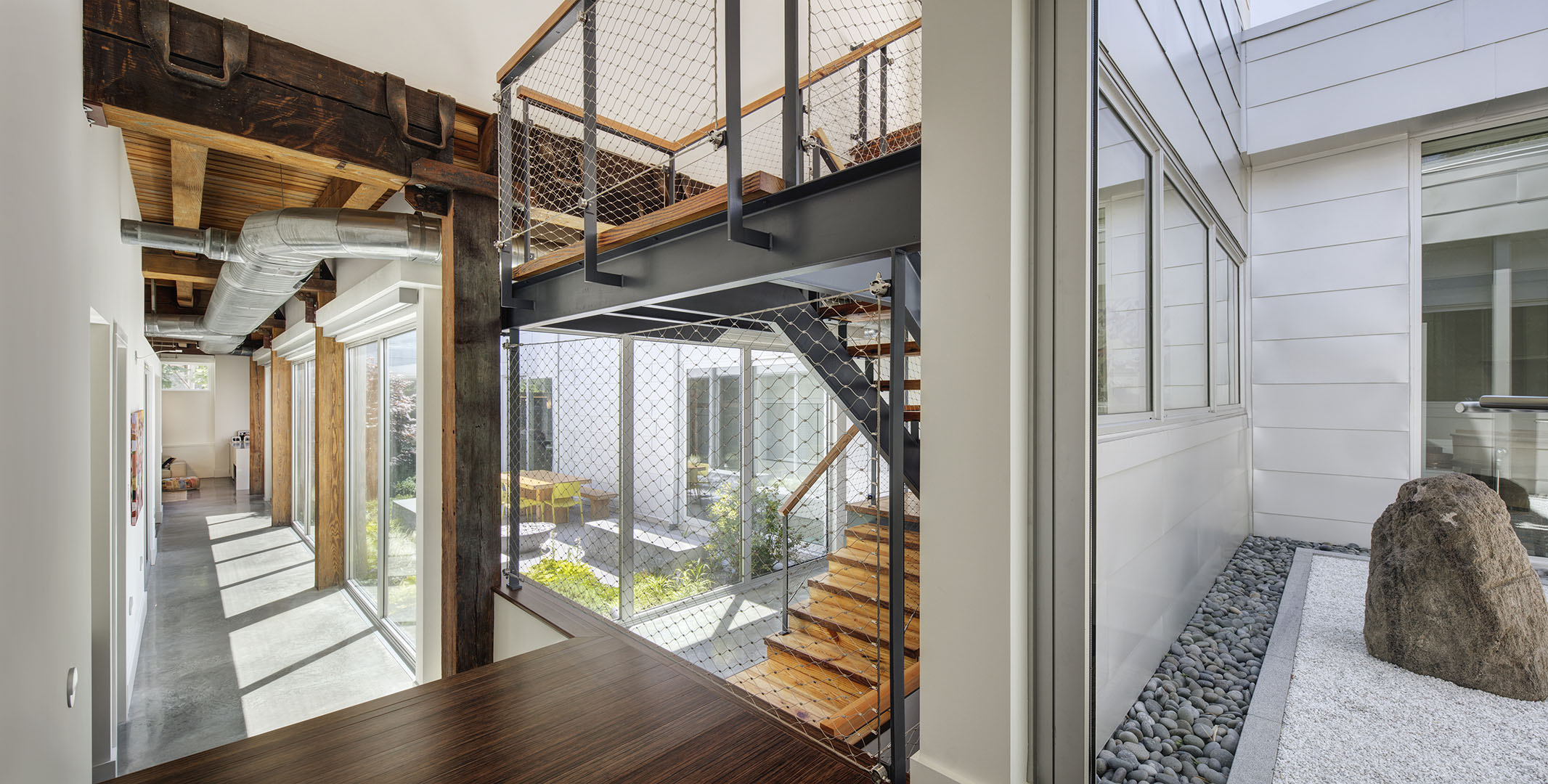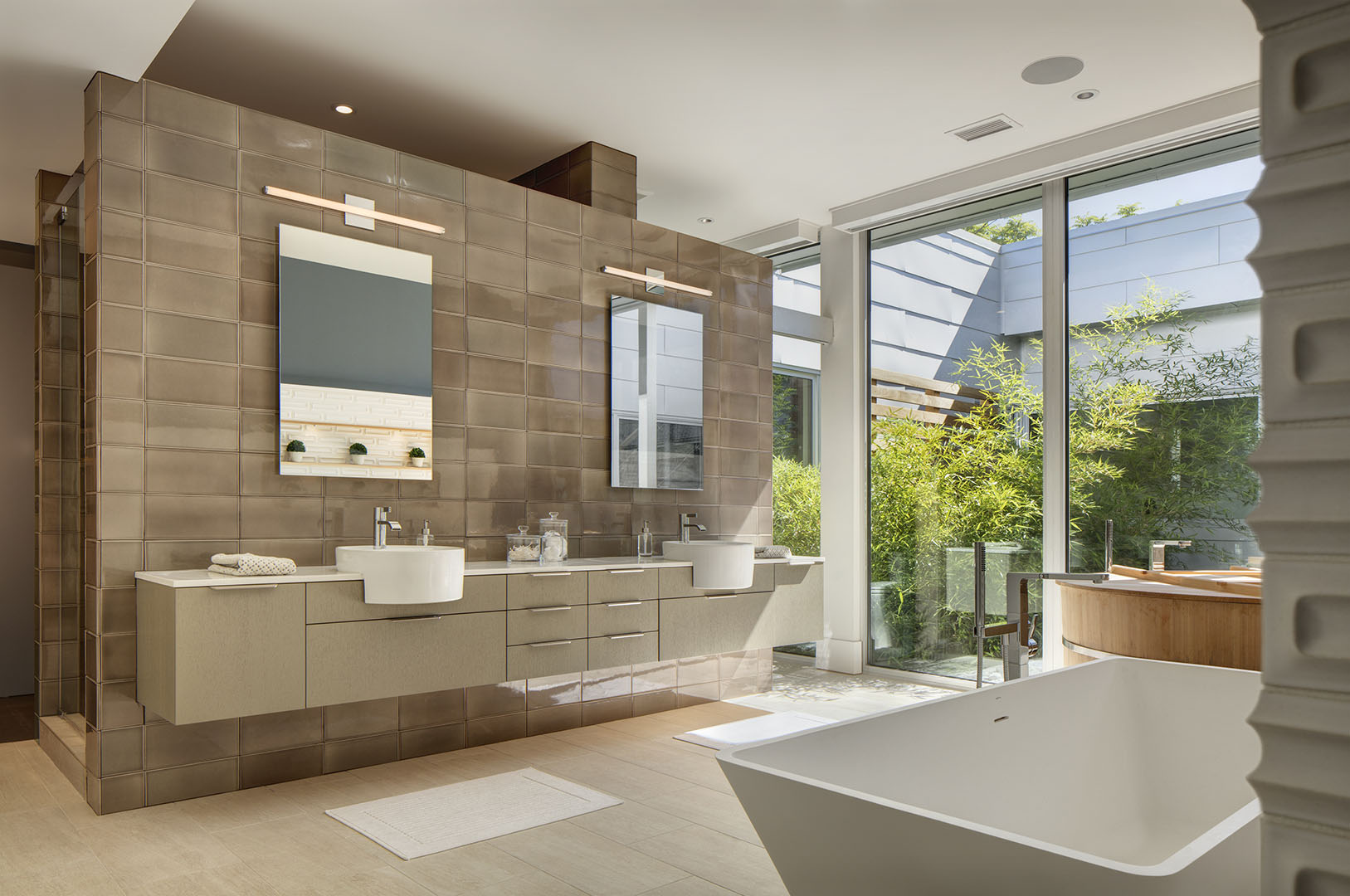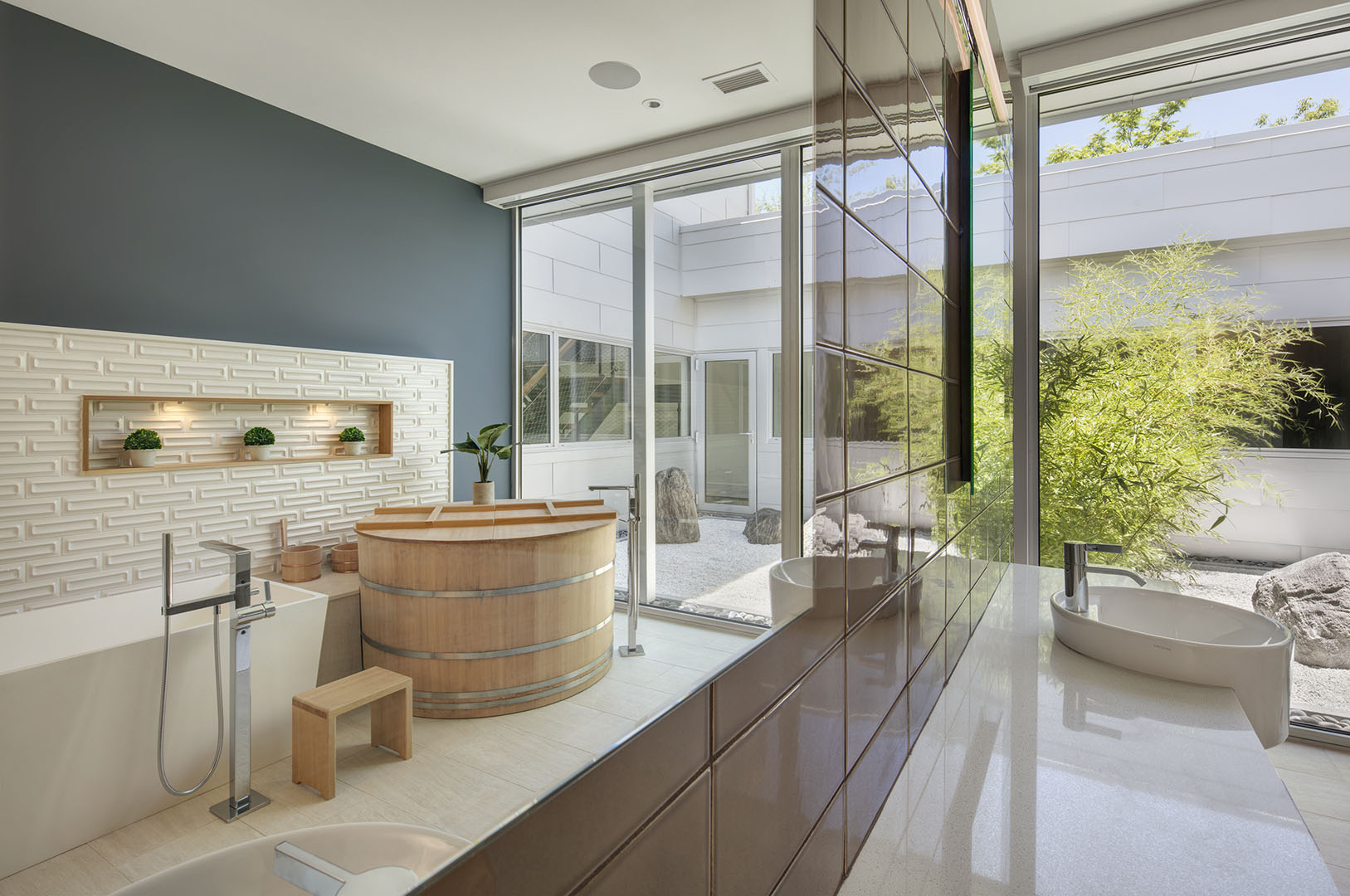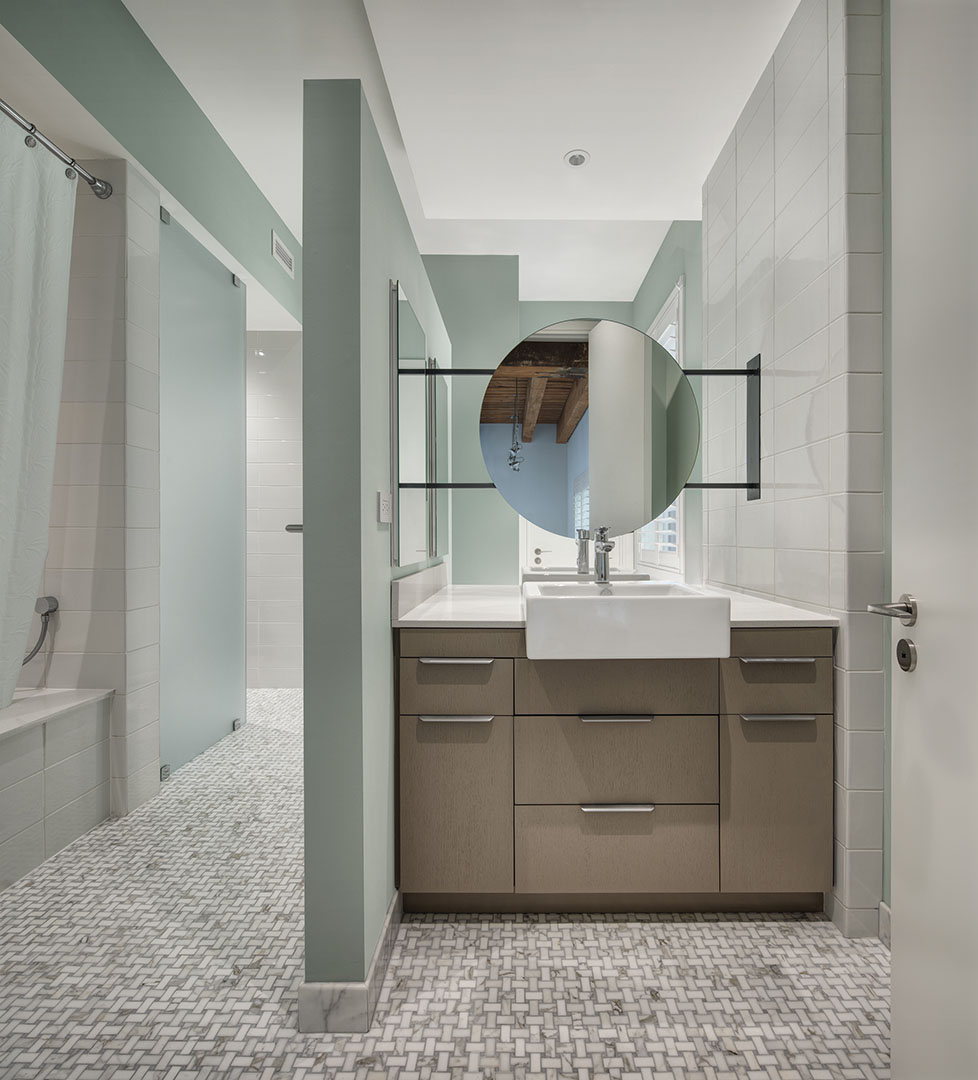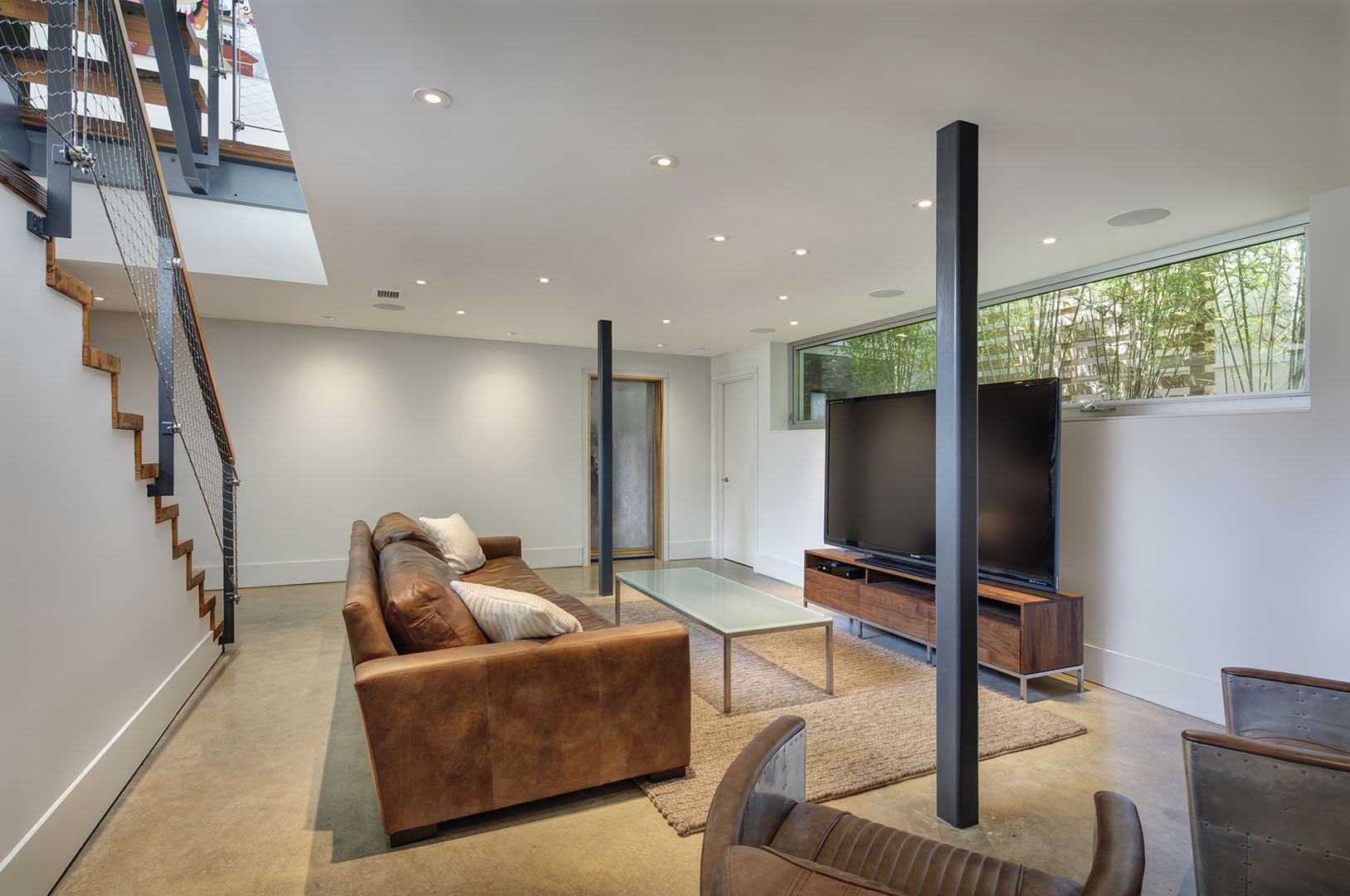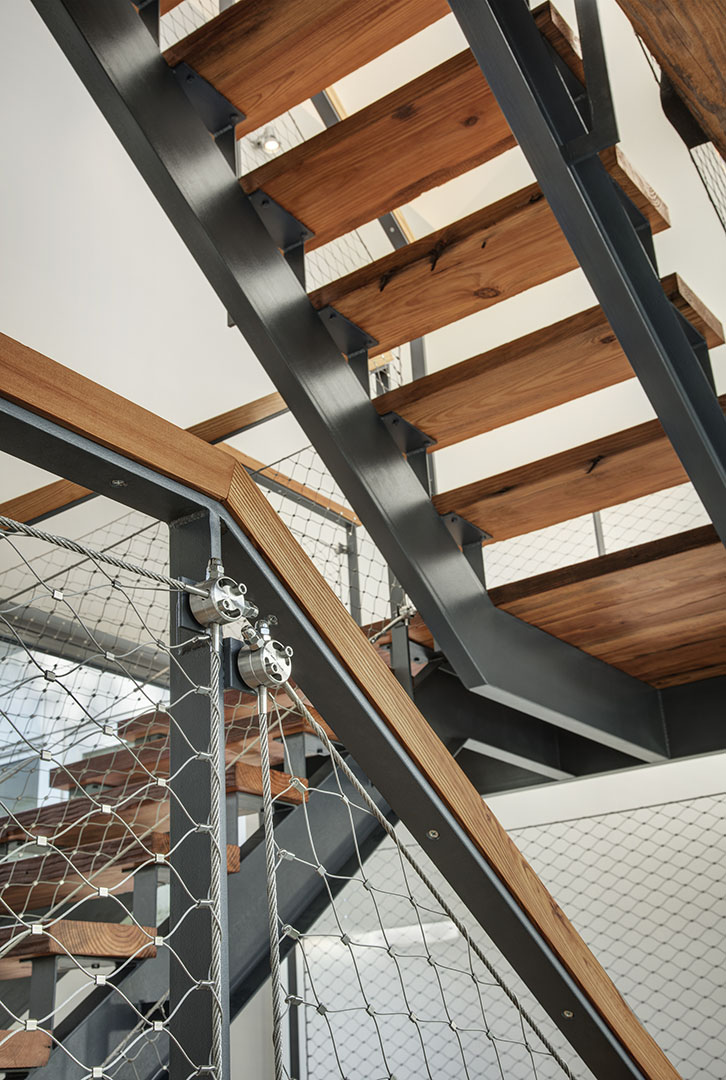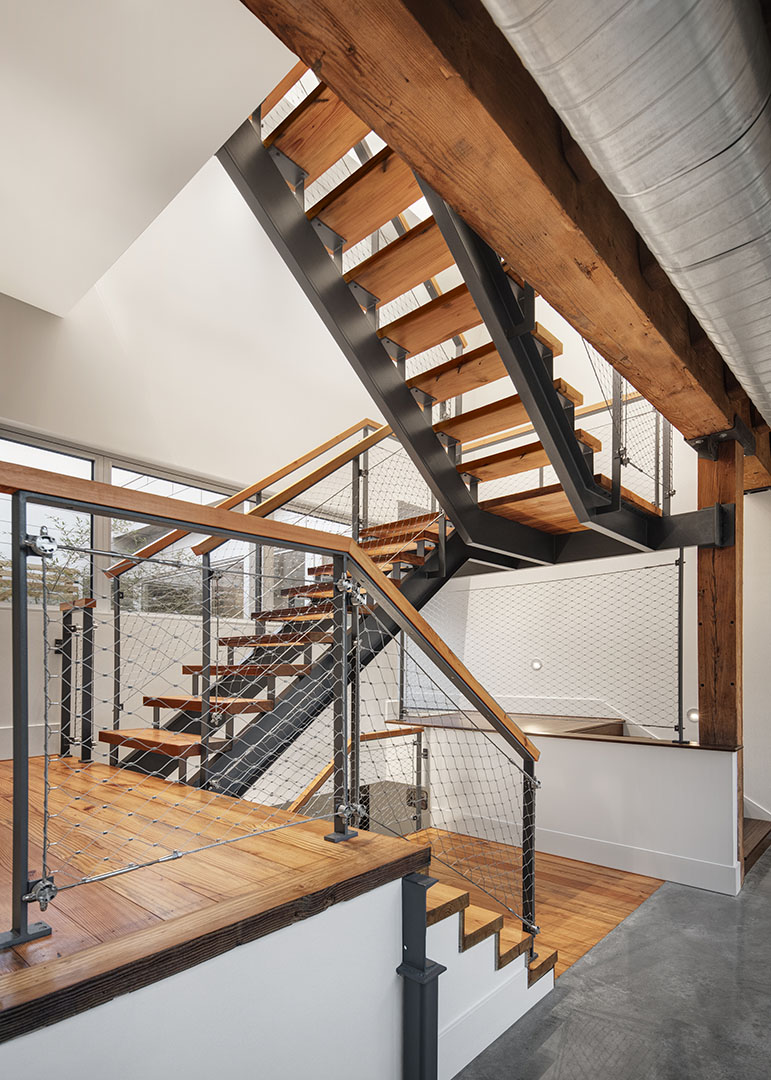 The Owners loved the raw space of this former die cutting facility and the urban siting between two train lines. Since the building covered the entire lot, with no outdoor space, and because the client highly valued privacy, the scheme groups living spaces around two large interior central courtyard gardens. Inspired by the Owners' extensive travel in Japan, the gardens bring lush natural light and views of plantings and weather into the living spaces. A central open stair and vertical light shaft, connects the common living spaces on one side of the home, to the more private bedroom areas on the other side. The stair also brings light from a scooped pop-up roof down into the lower level of the family room and guest areas.
The living areas retain a sense of the original raw space, while also feeling luxurious and refined. We juxtapose many of the original 'coarse' materials like brick, steel, and heavy timber, with highly refined polished concrete floors, white lacquer and dark brown millwork, marble mosaics, and clean quartz.
Location Roscoe Village, Chicago
Landscape Architect Mckay Landscape Architects
GC Benchdog Construction
MEP Engineering BES Engineering
Structural Engineering Johnson, Wilbur, Adams
Photography Darris Harris
Size 5,700 s.f.
Adaptive Reuse, single-family home