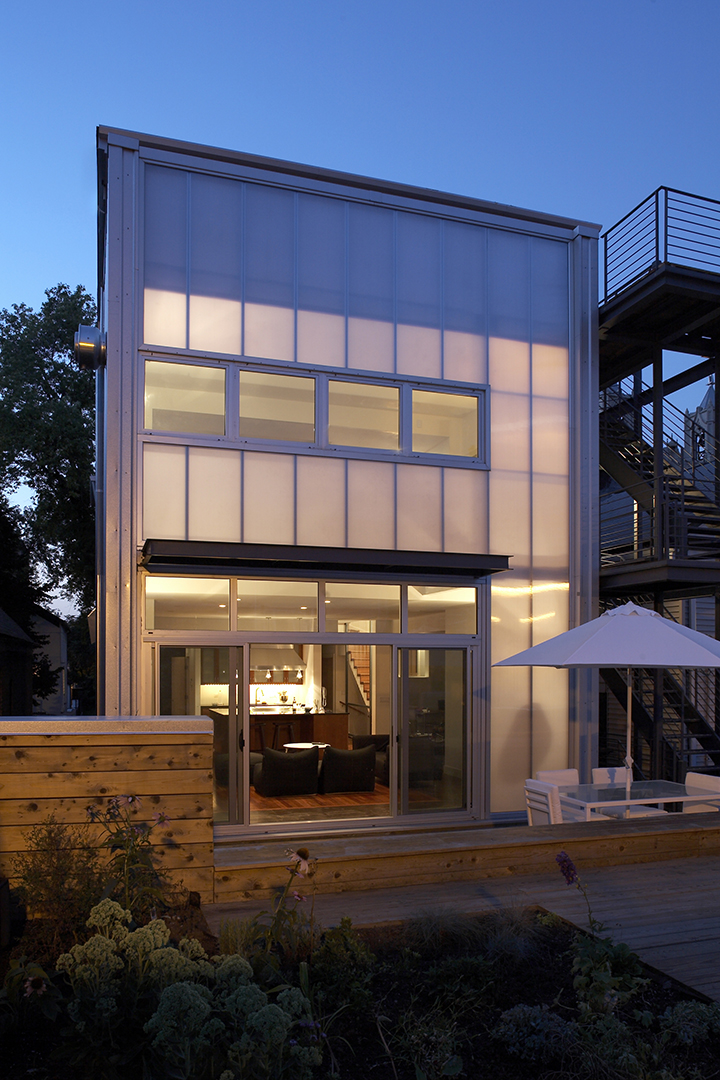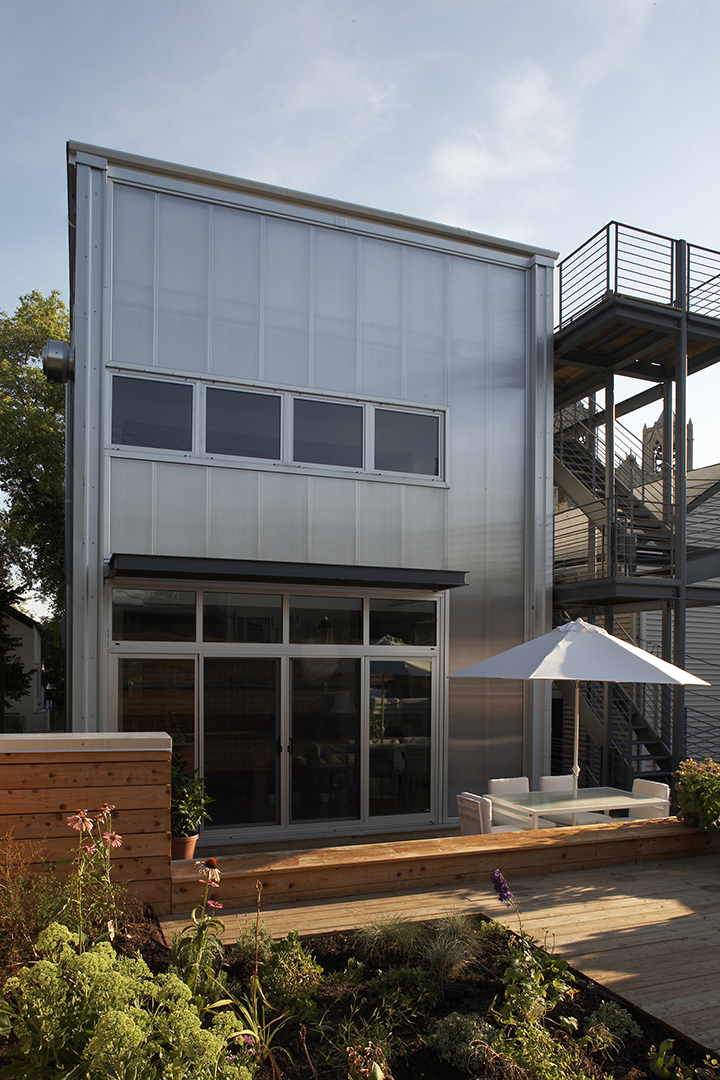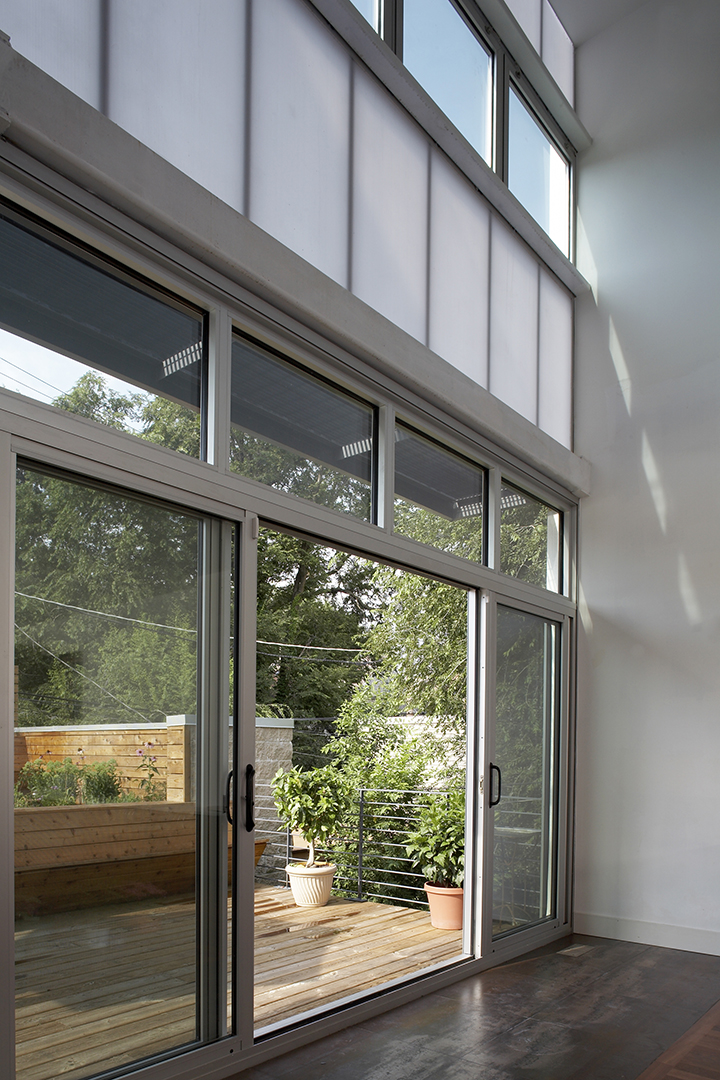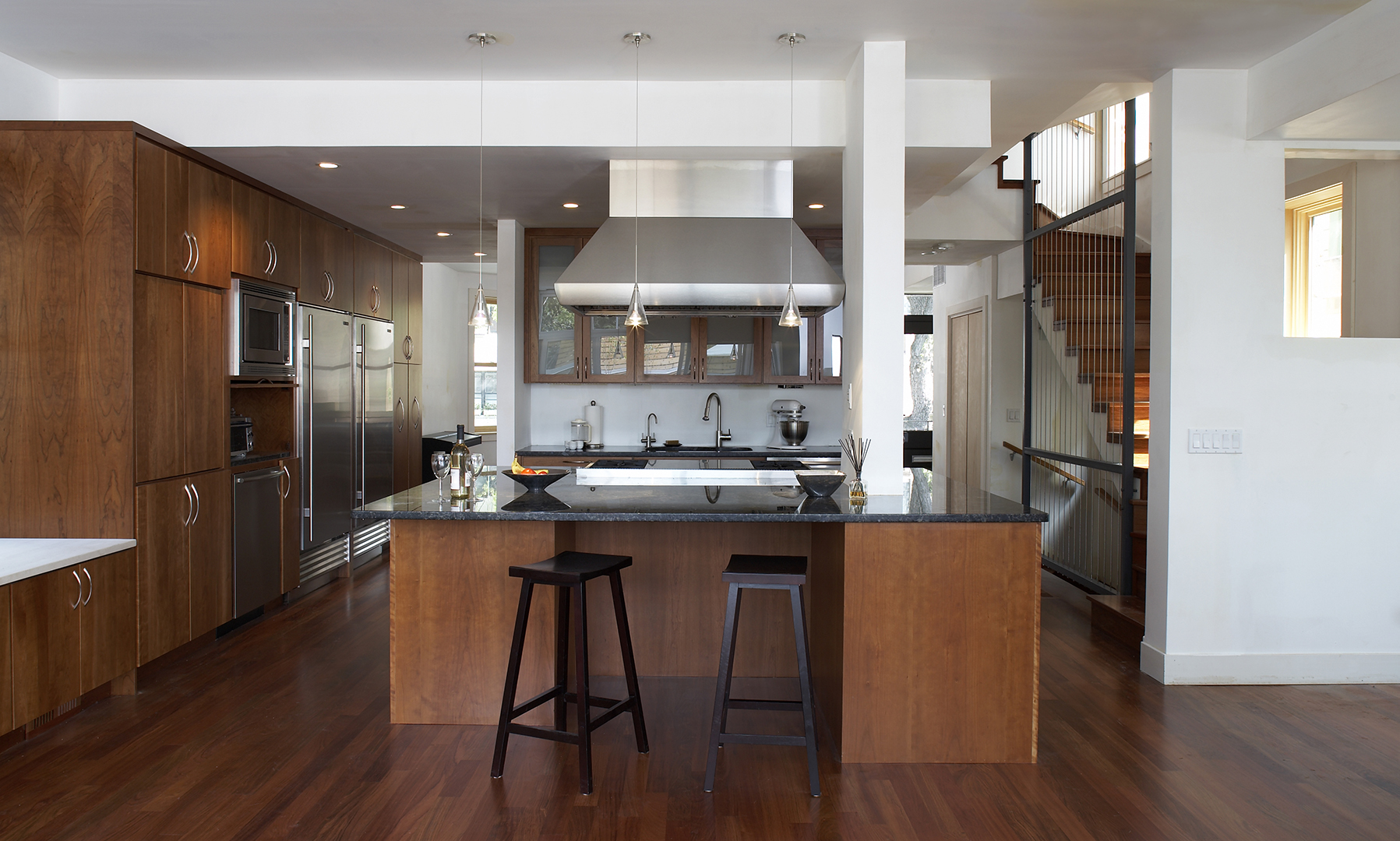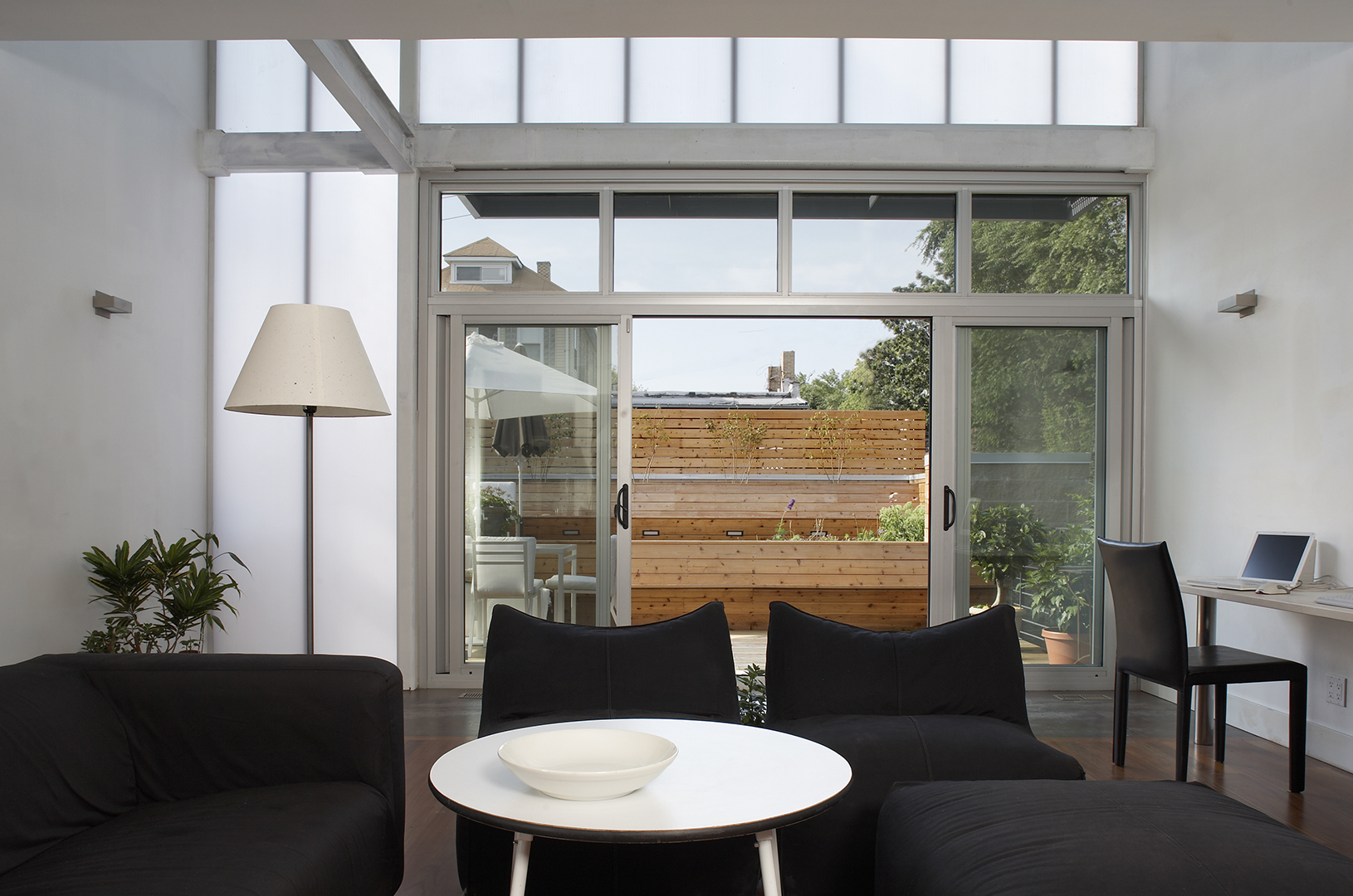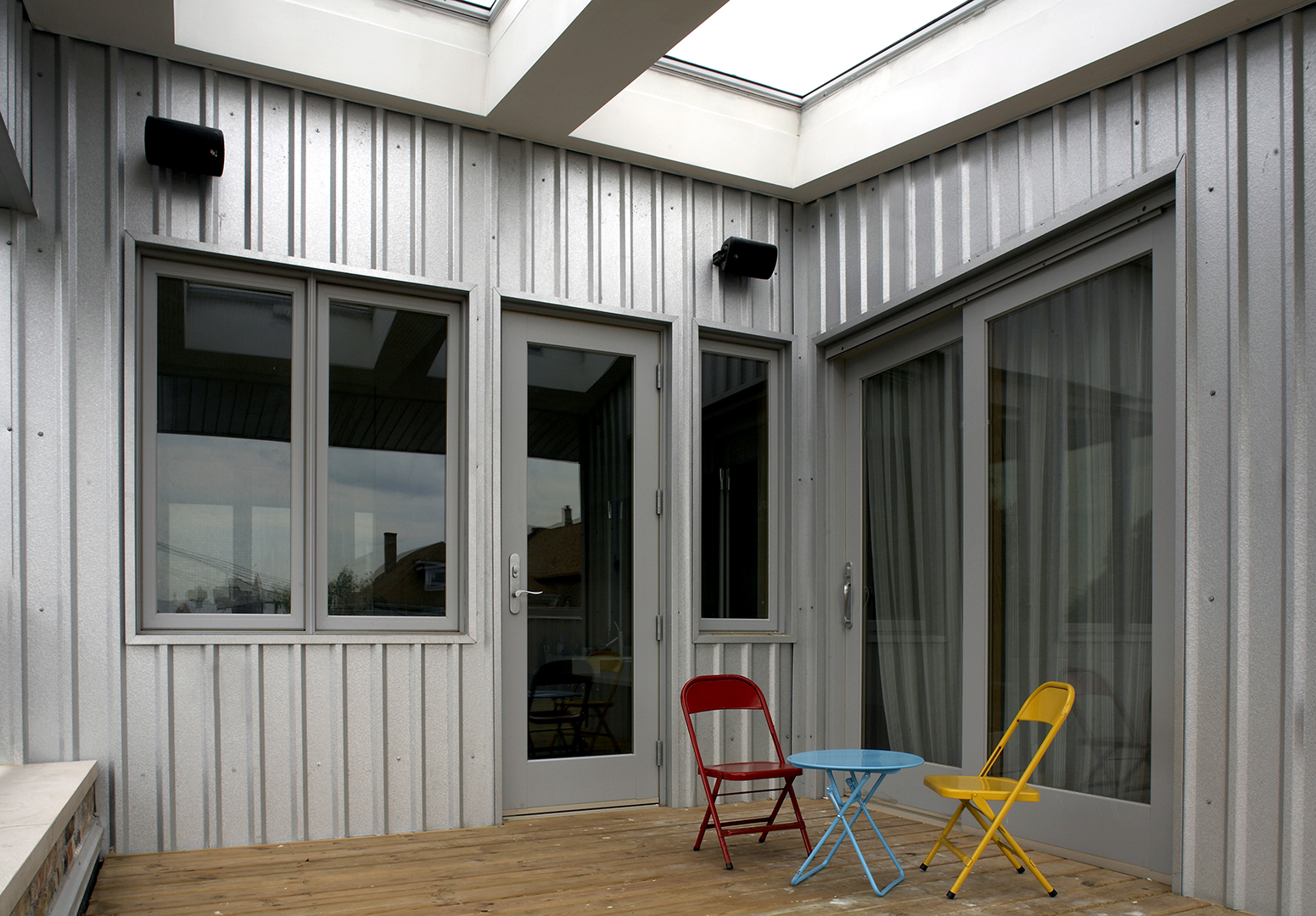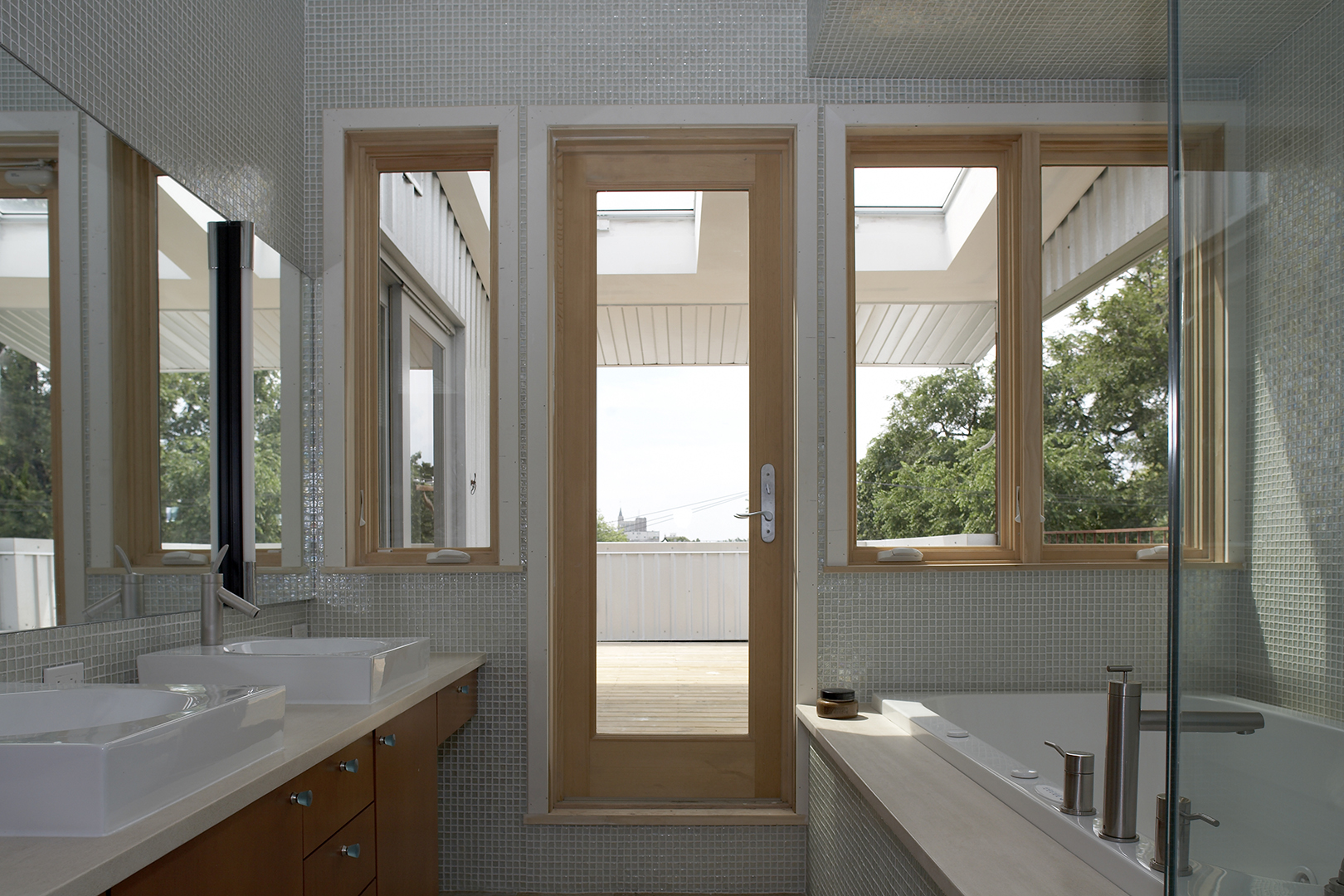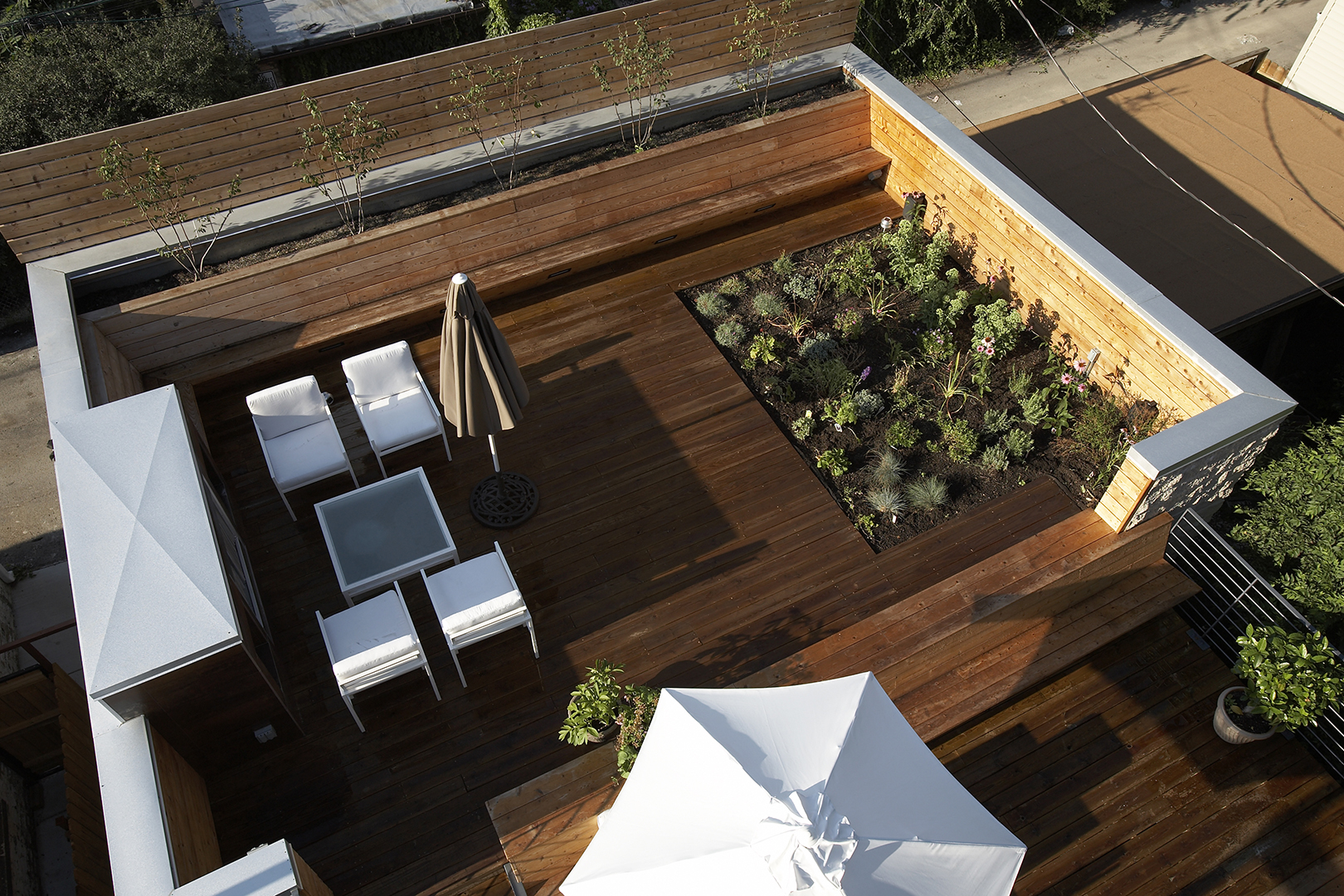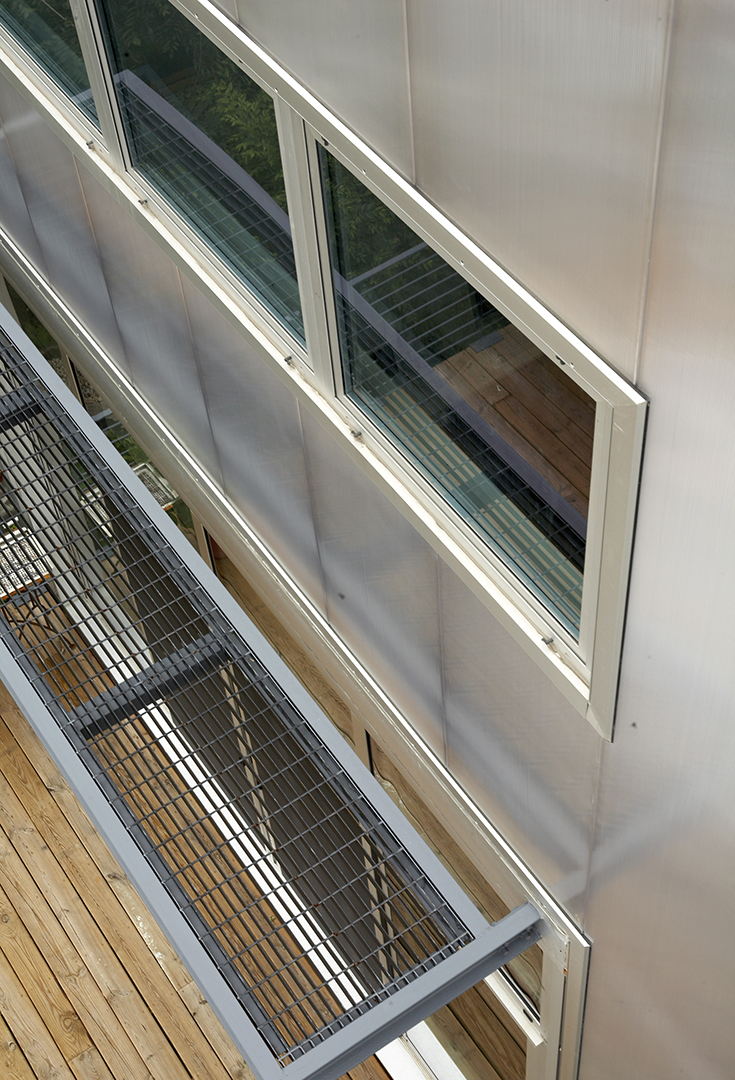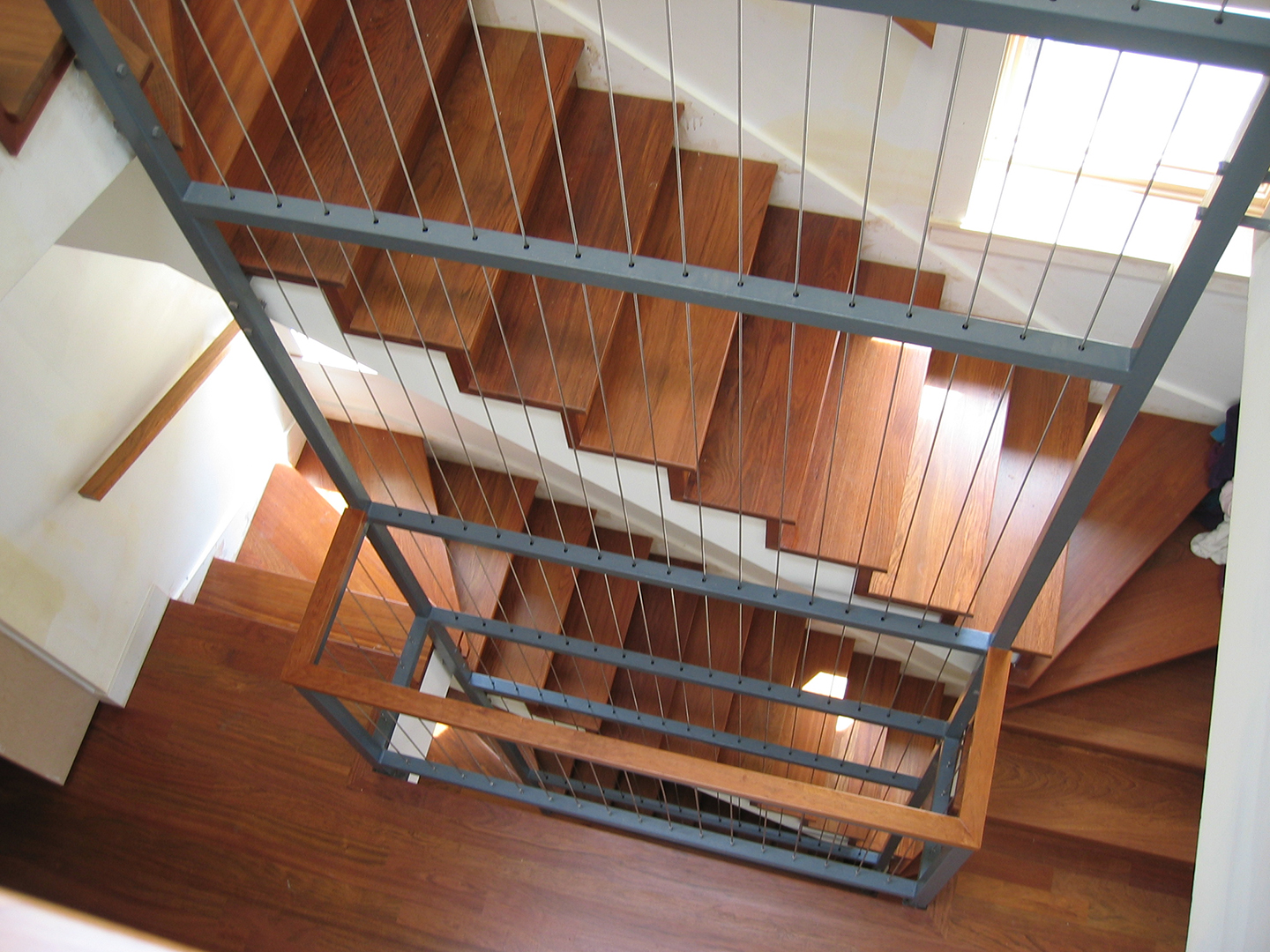 The existing traditional Victorian masonry home was extremely dark and the client wanted to bring in day light with this gut renovation. The design opens up the floor plan and redesigns the interior stair to connect all the floors and bring light down from above and through the rear addition. The rear addition is conceived as a light box made of polycarbonate panels, that diffuse light and glow in the evening.
The main living spaces are located on the second floor with a guest apartment on the first floor. A covered rear porch with skylights brings light into the Master bedroom and bathroom on the third floor.   
Location Bucktown, Chicago
GC Rock and Wall Construction
MEP Engineering BES Engineering
Structural Engineering Johnson, Wilbur, Adams
Photography Marty Peters
Size 6,200 s.f.