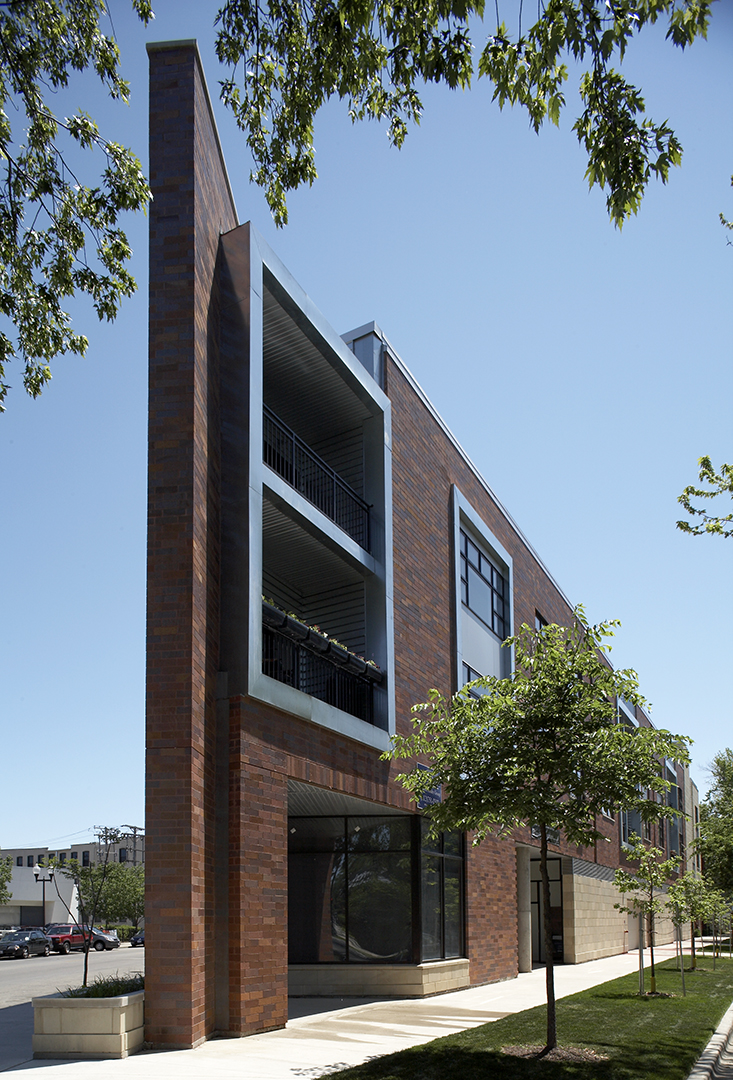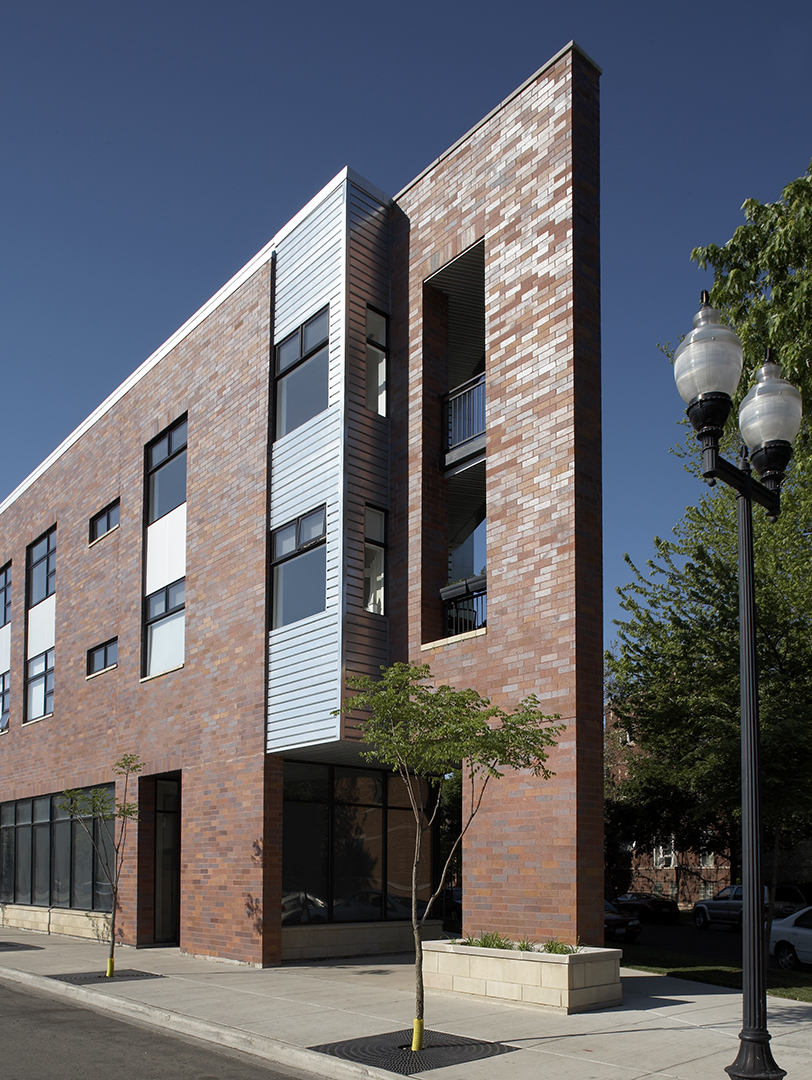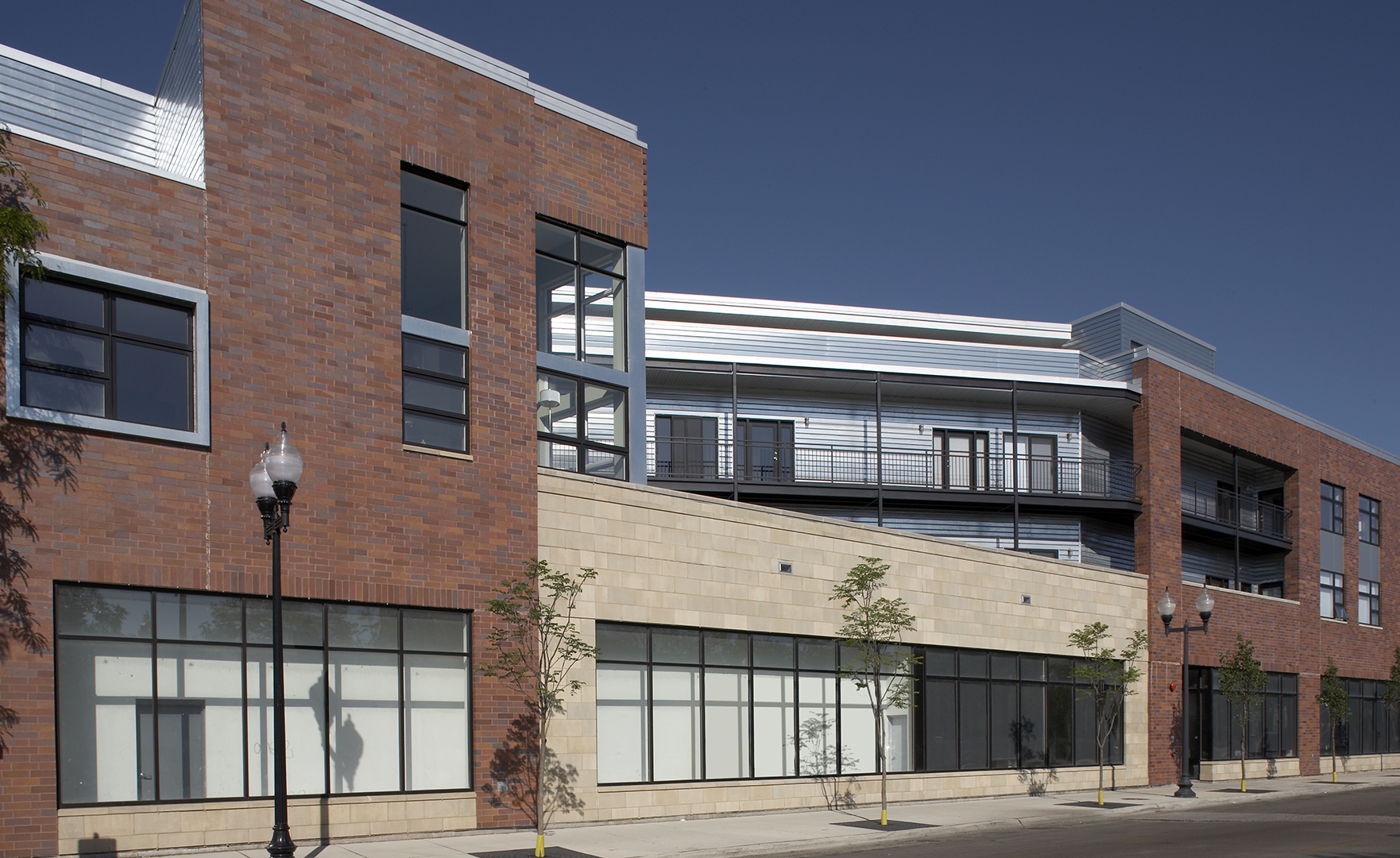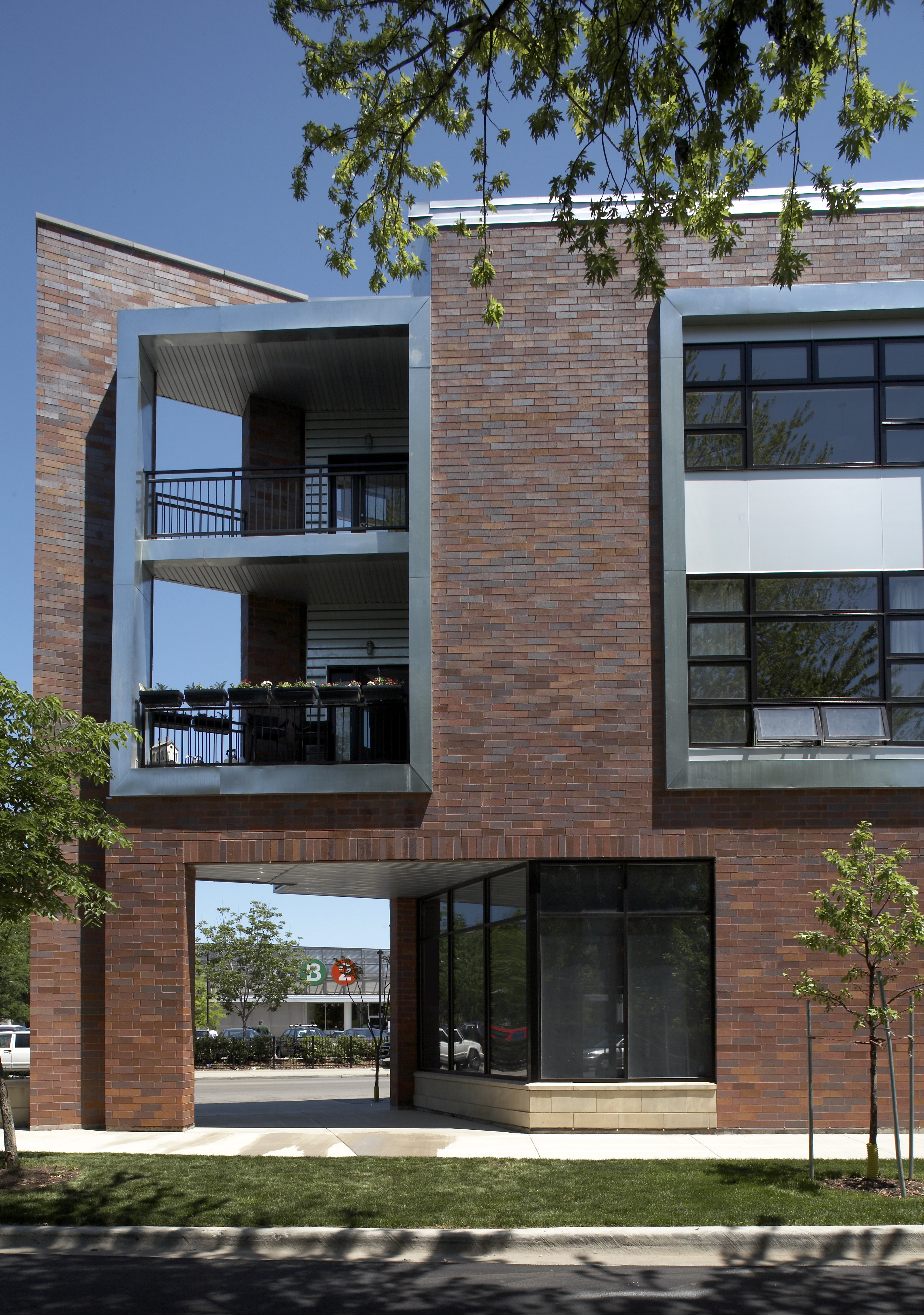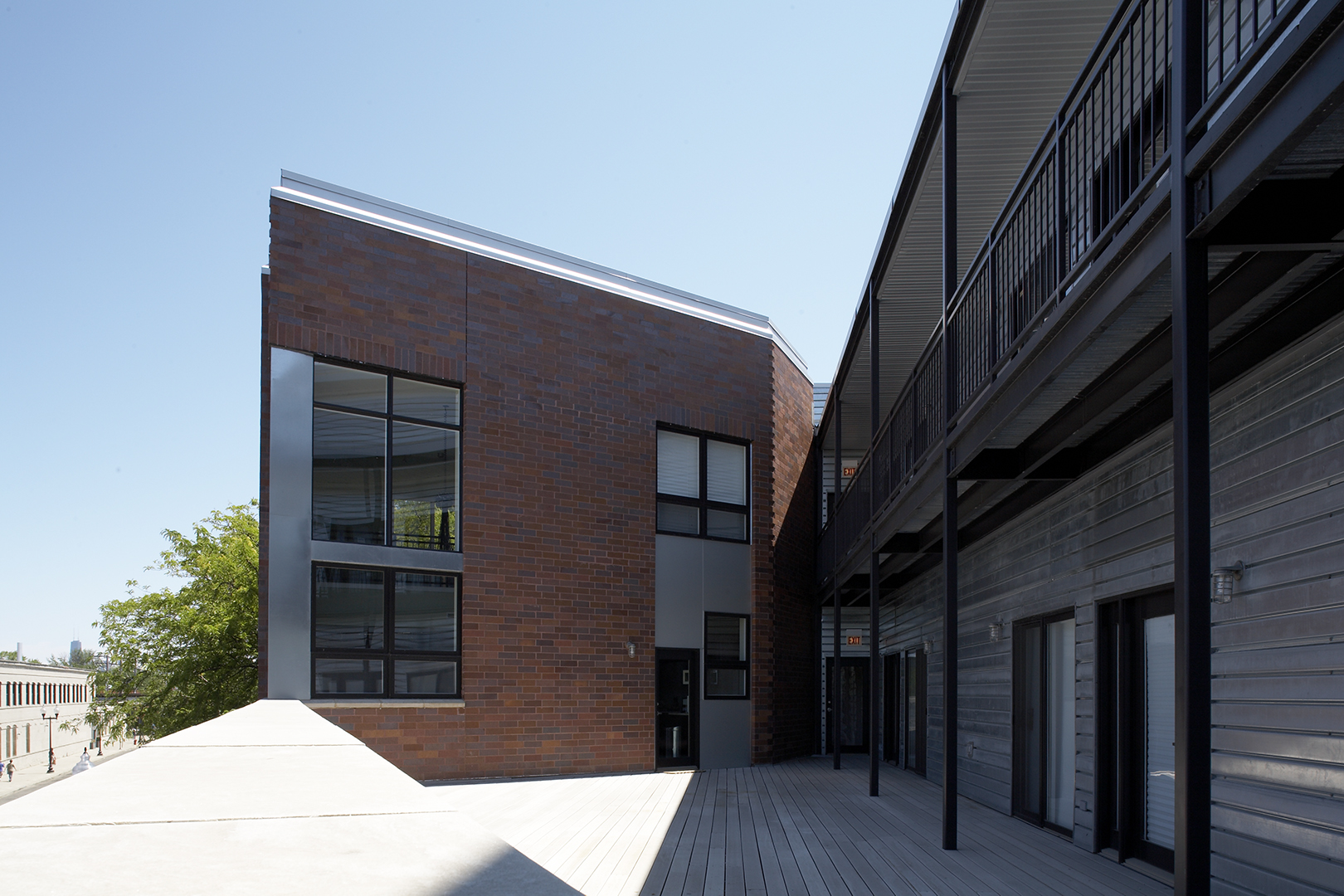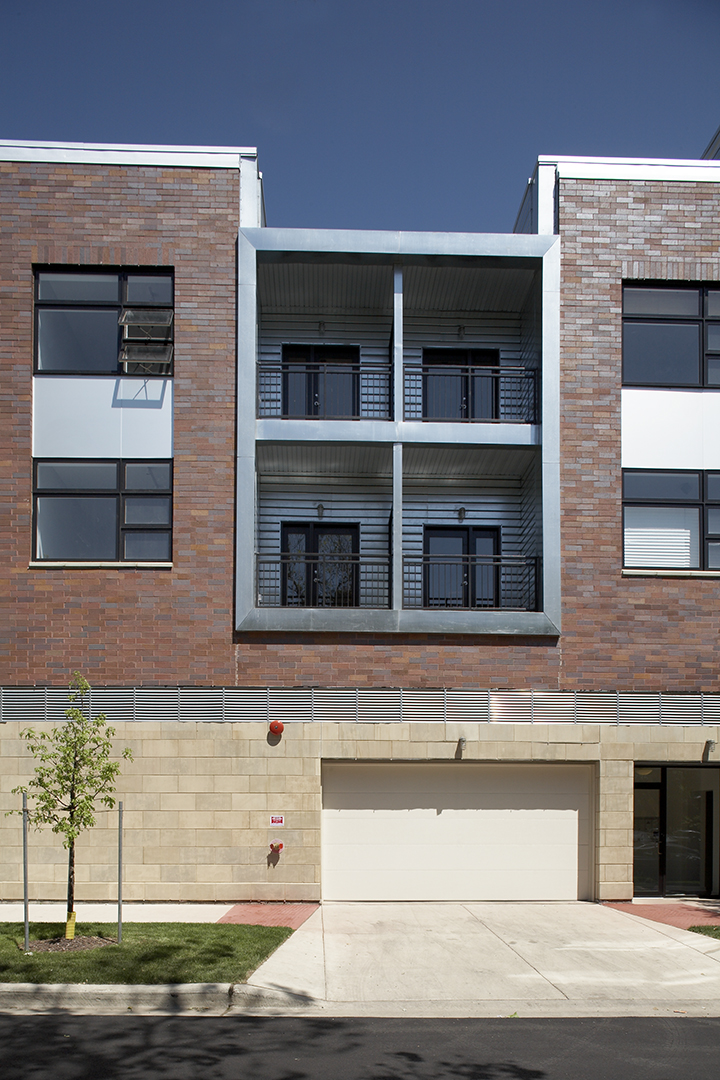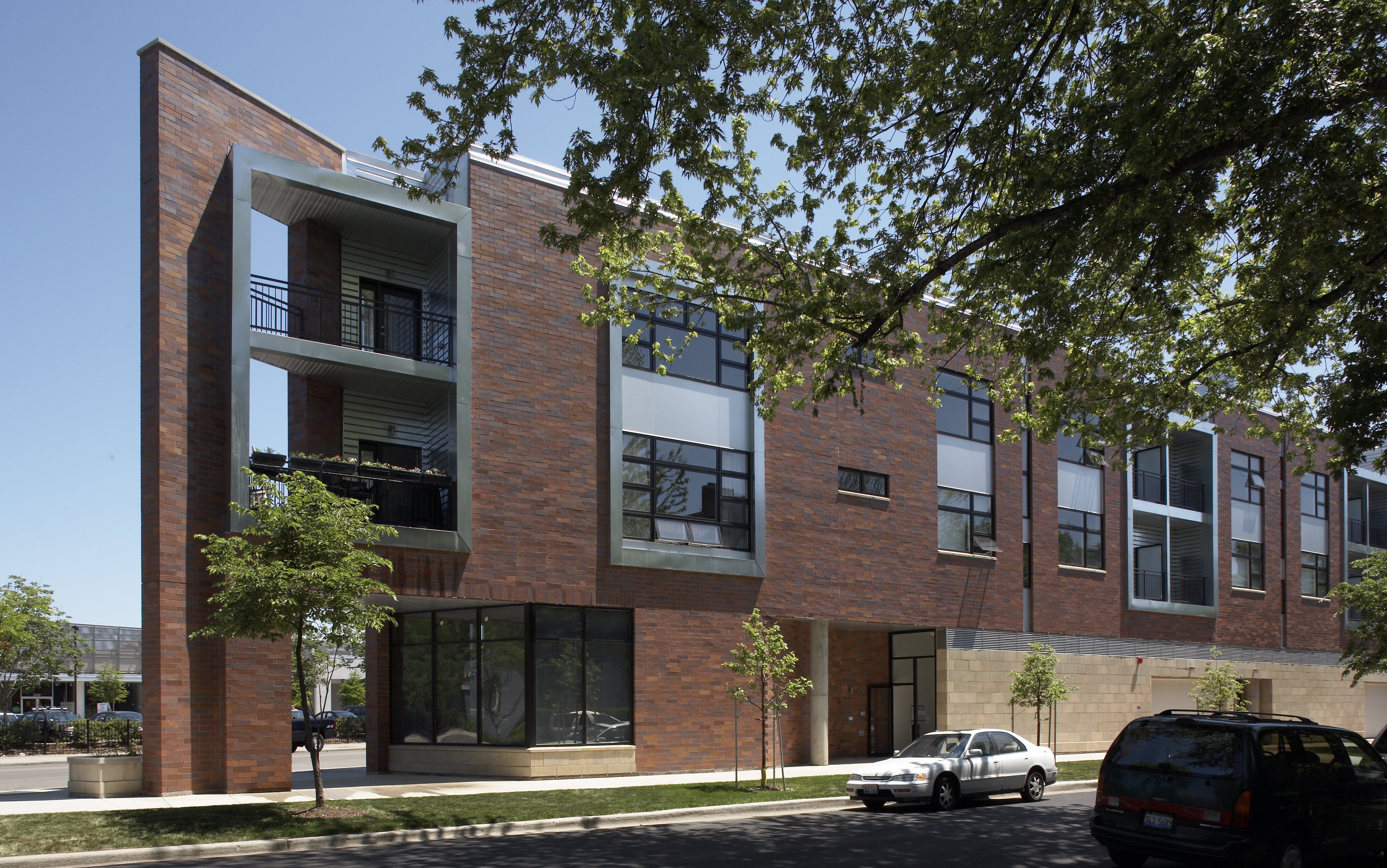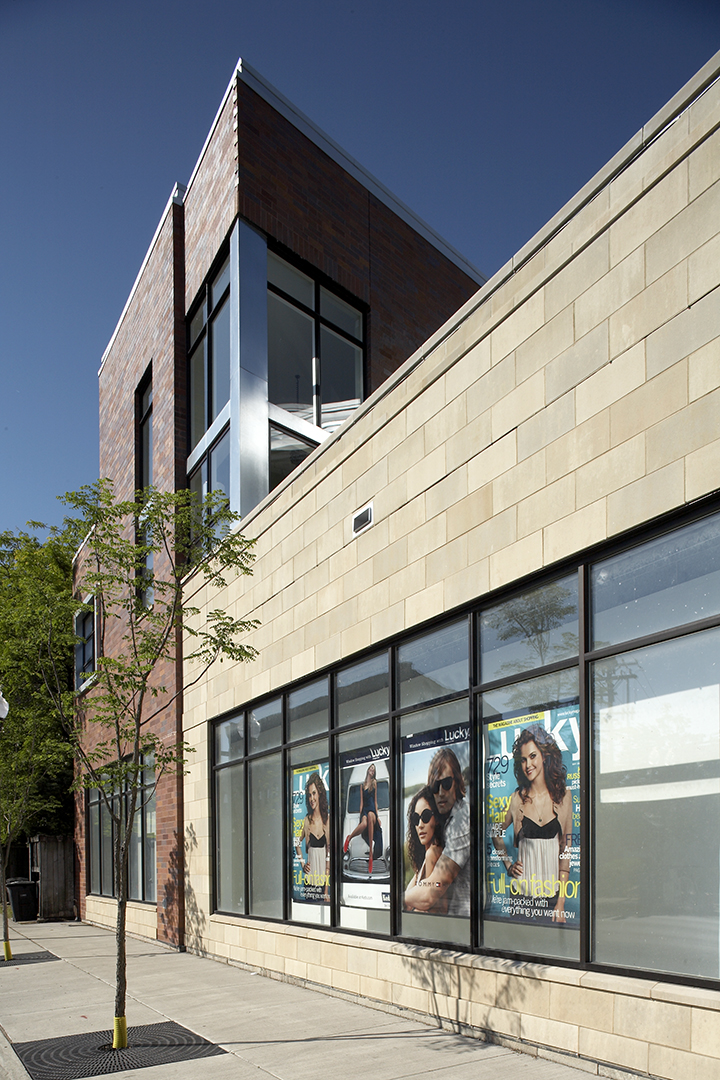 Situated on a triangular lot, the project addresses two very different streets: one quiet and residential, the other congested and commercial.  The façades are detailed to respond to this dichotomy. 
A balance of warm brick and stone gives the mass of the building density, while metal framed window openings and courtyard walls are detailed as lighter elements punctuating and opening up the volume.  Ground floor commercial and upper level residential condominiums share parking at grade.
Location Lakeview, Chicago
GC Phoenix Builders
MEP Engineering BES Engineering
Structural Engineering Matrix Engineering
Photography Marty Peters
Size 42,000 s.f.
Mixed-use Commercial and Multi-family Housing, Condominiums