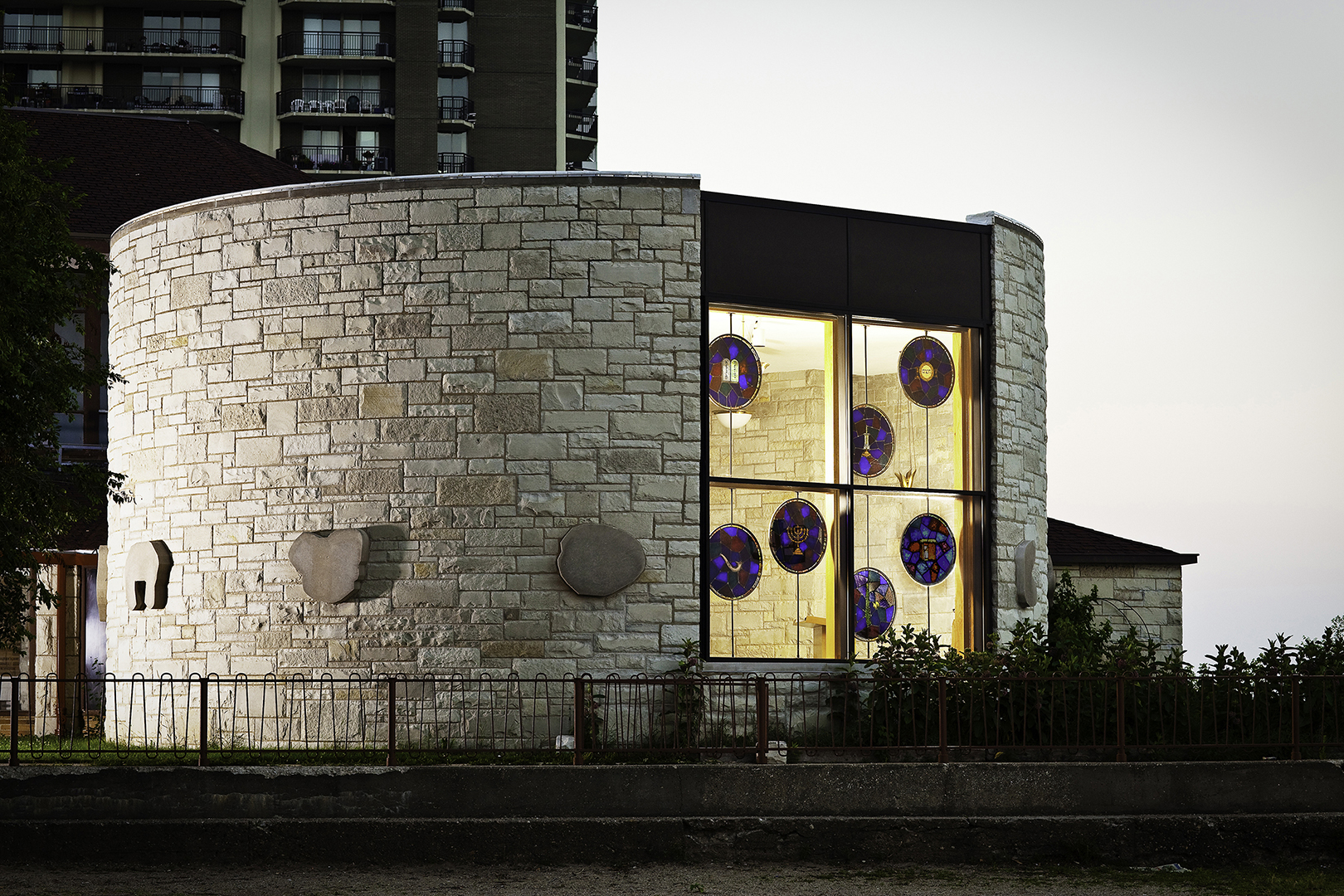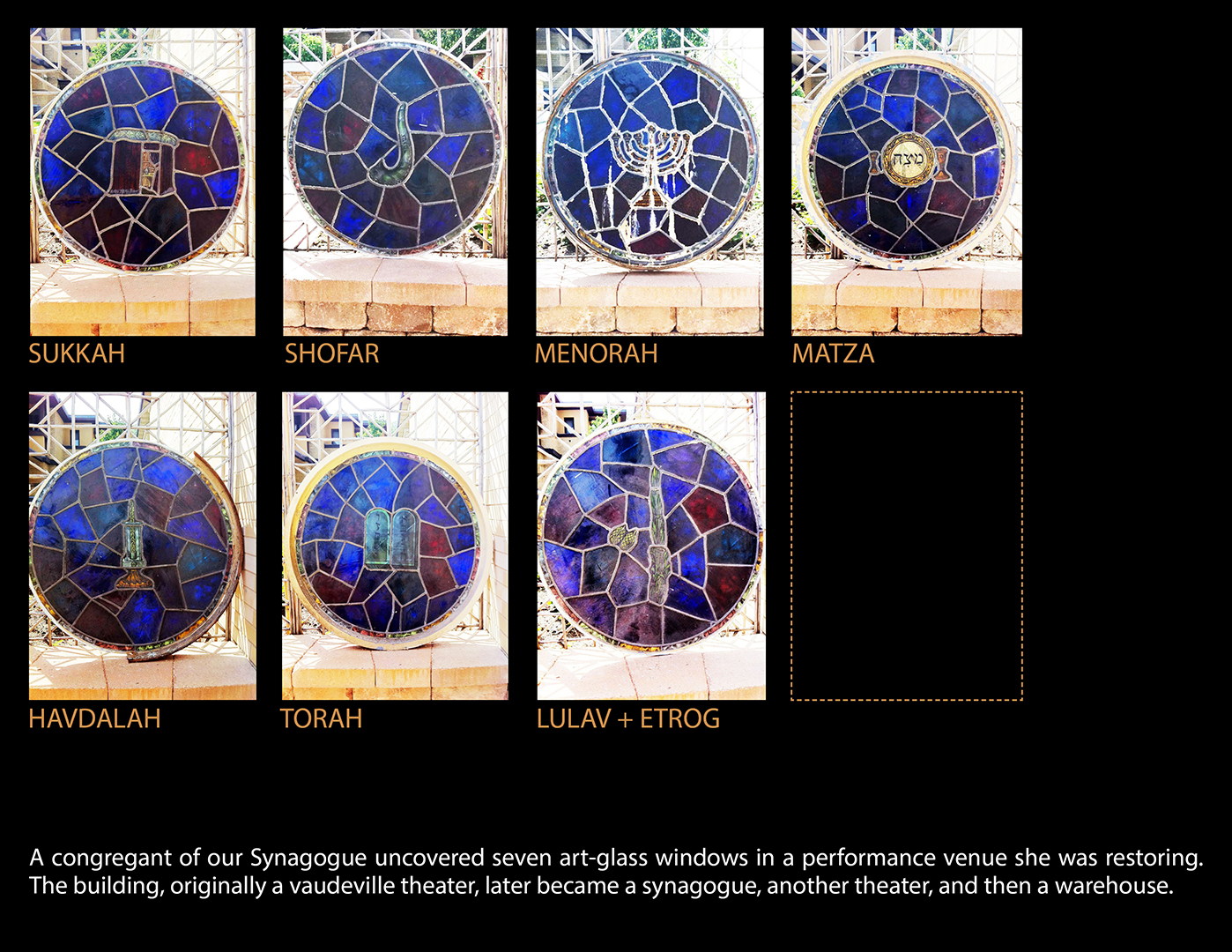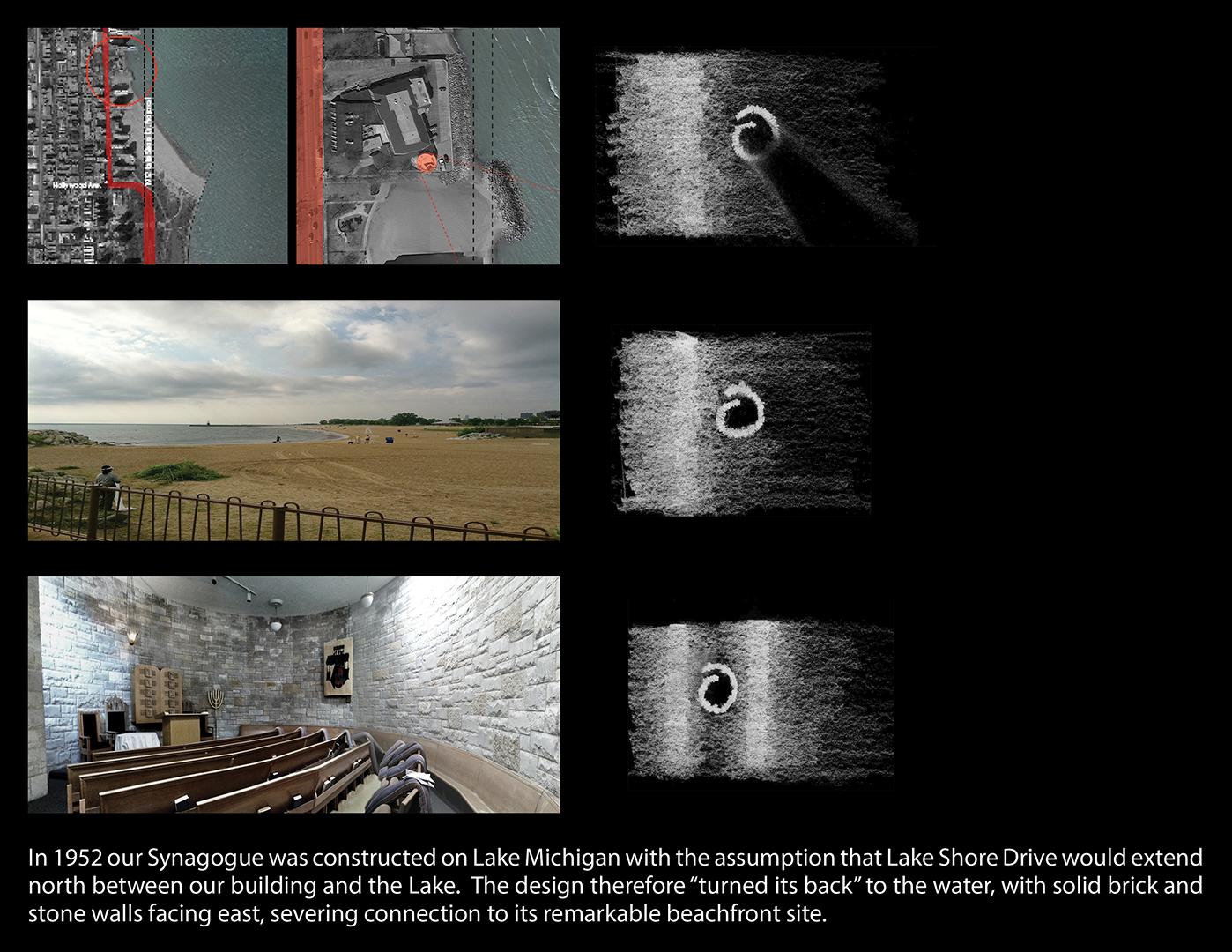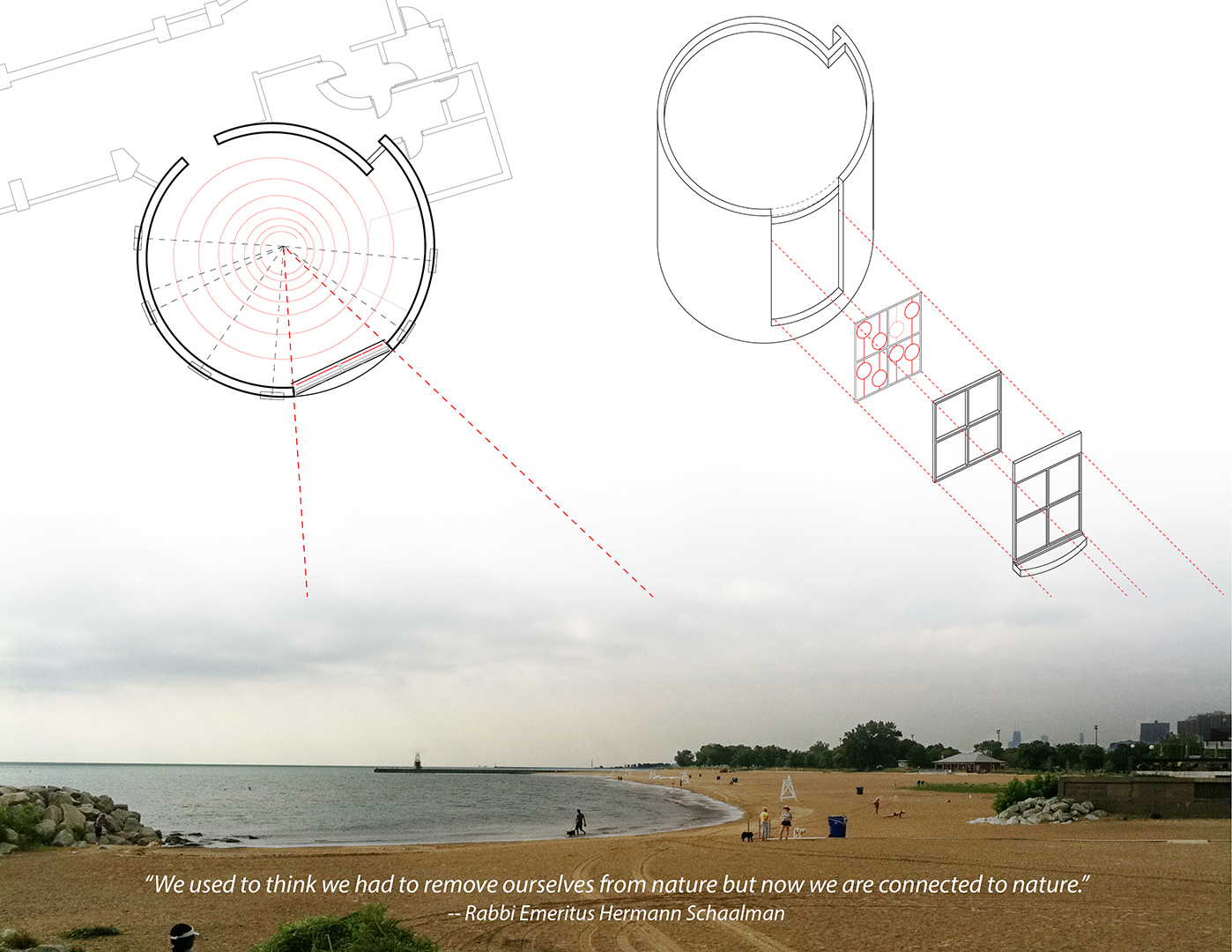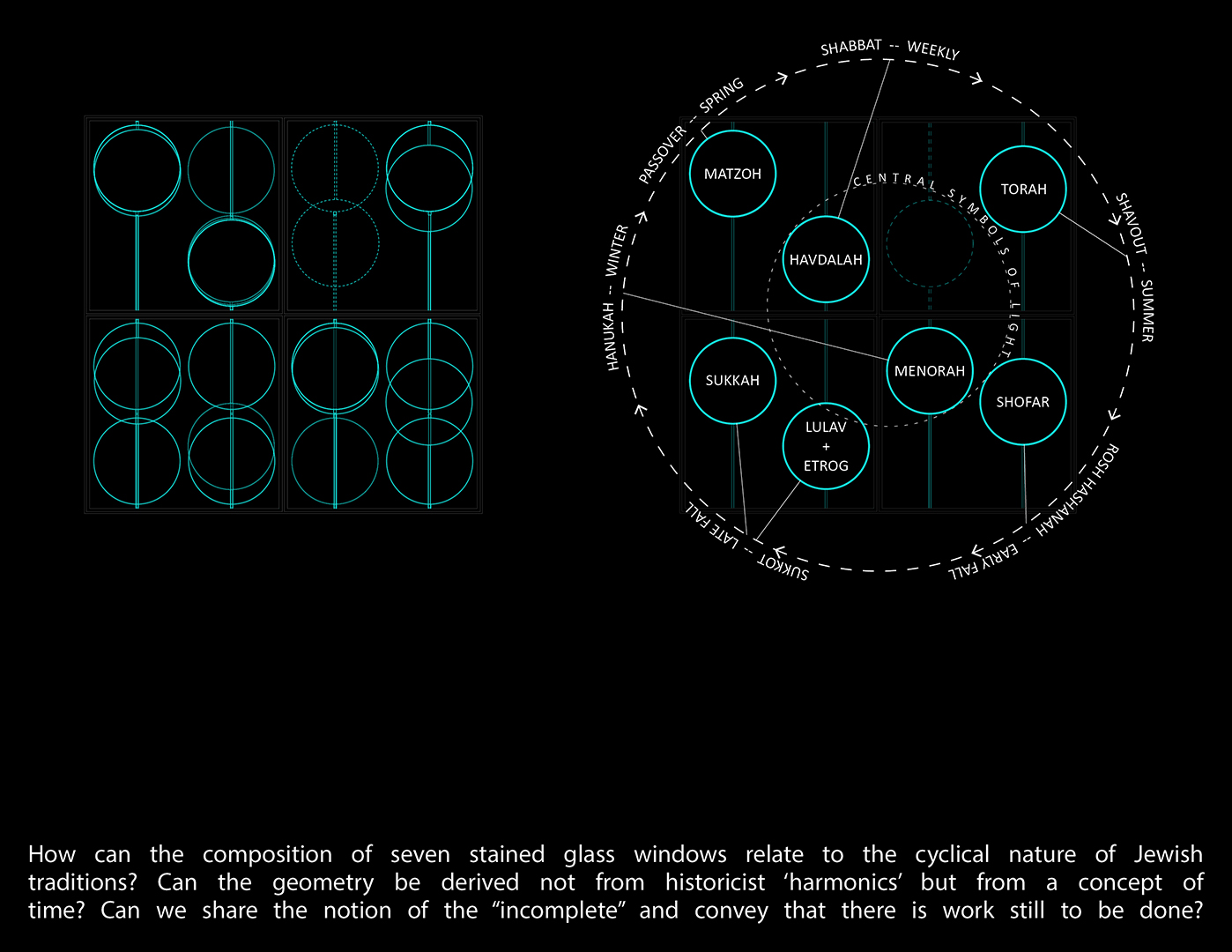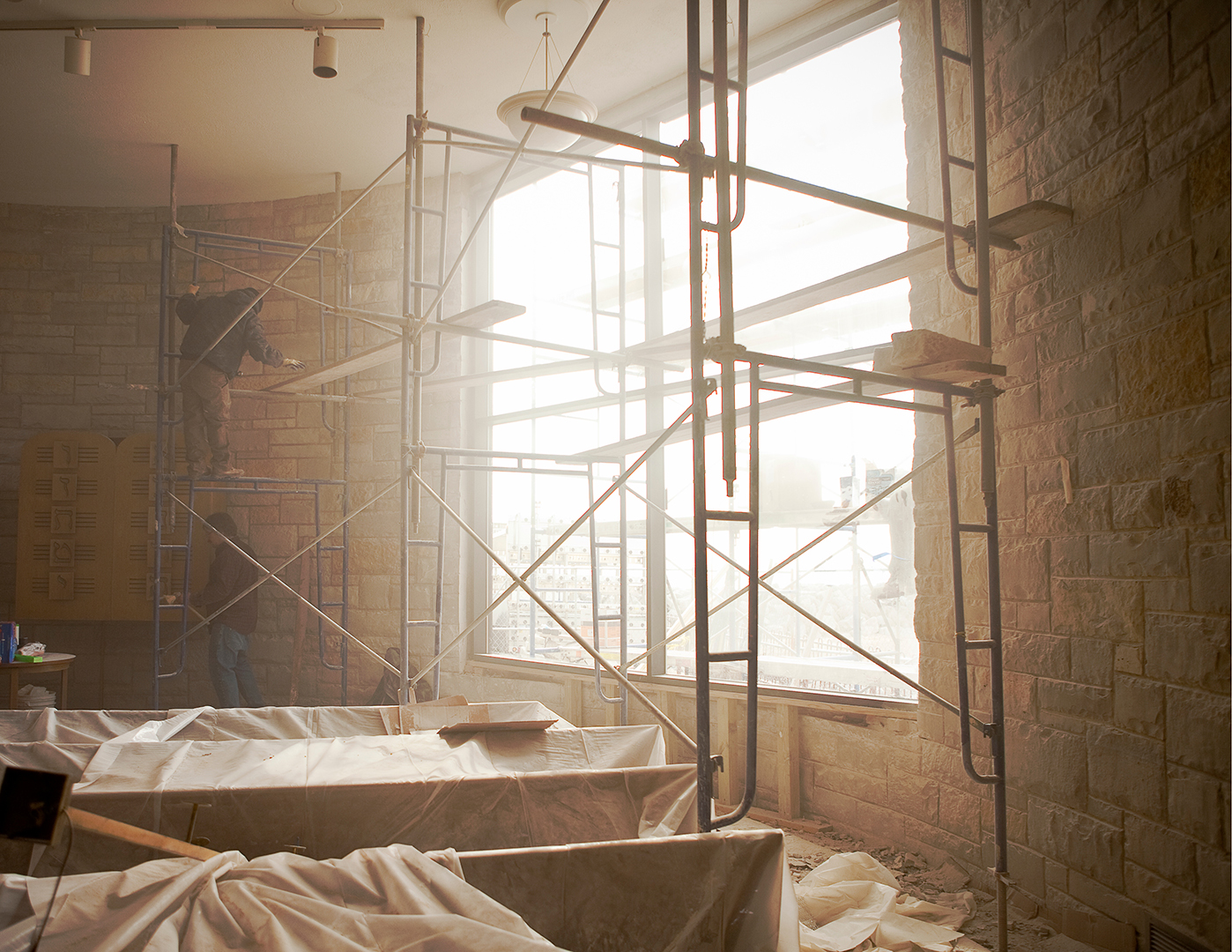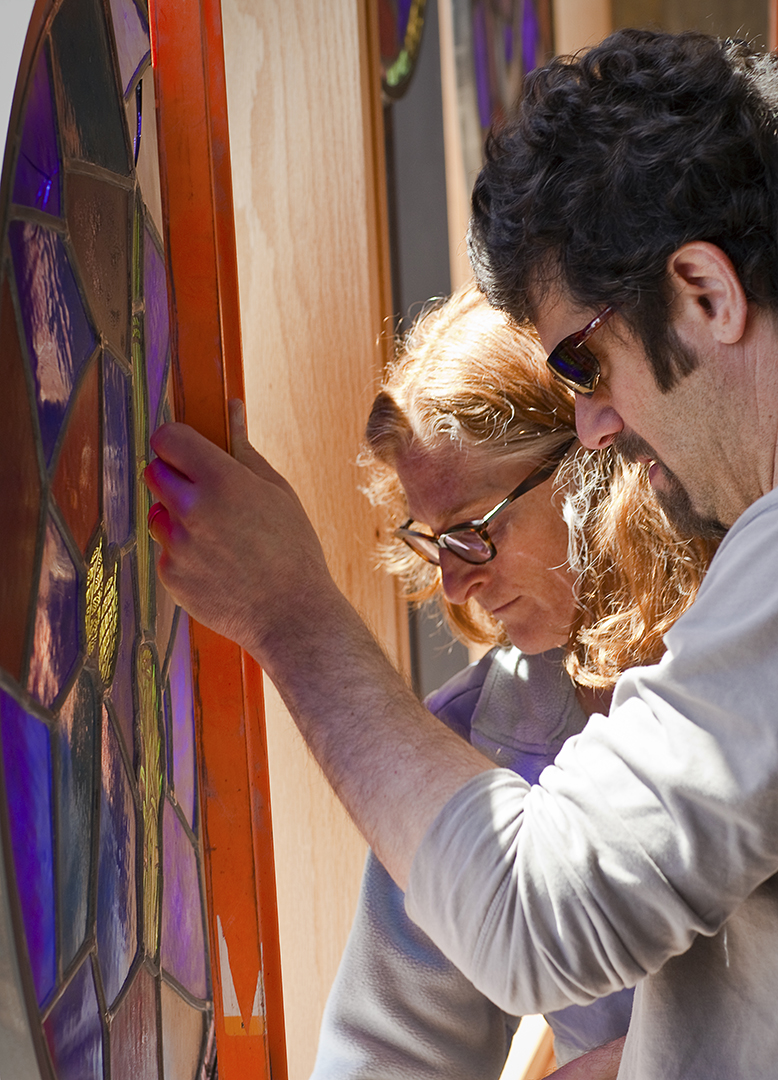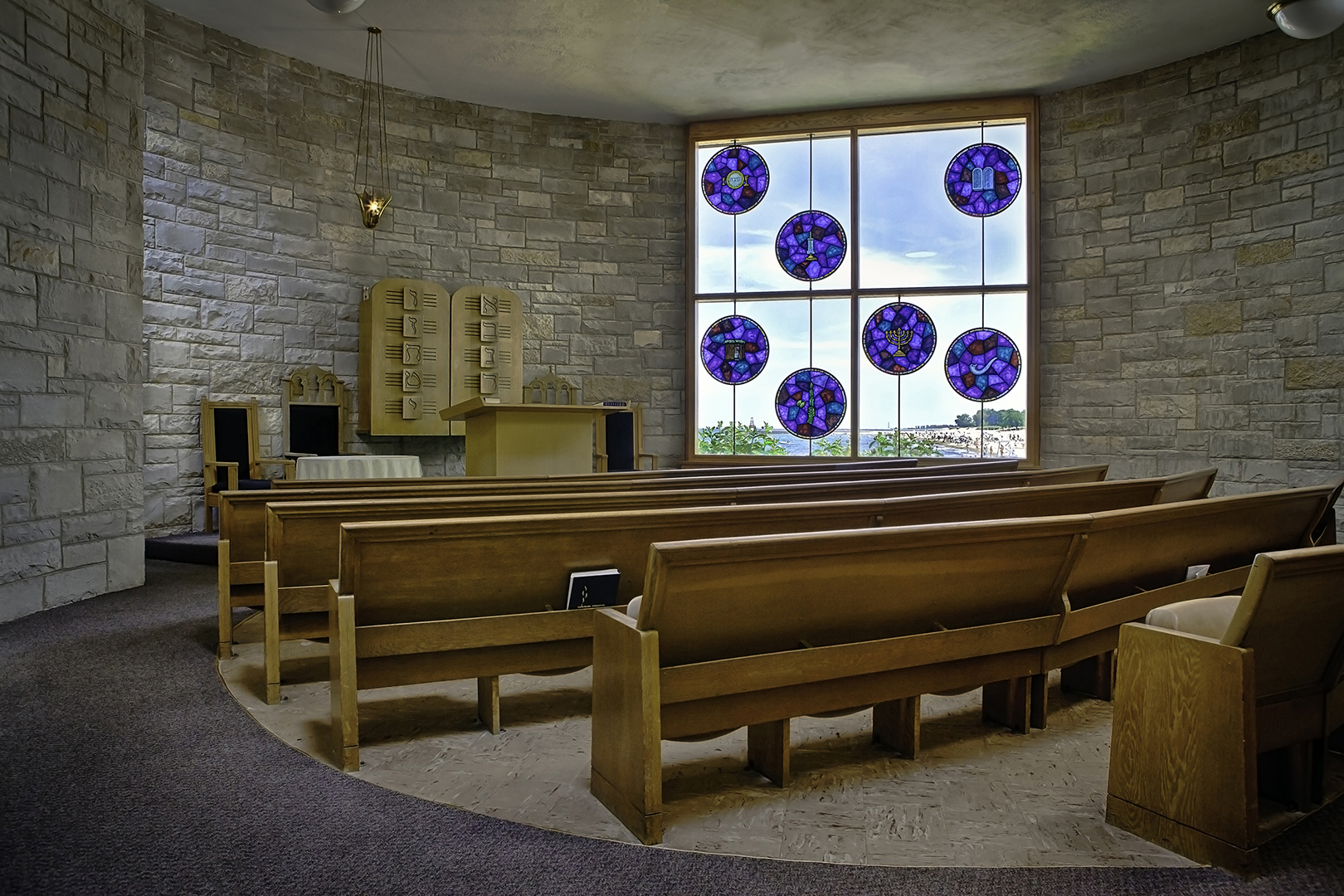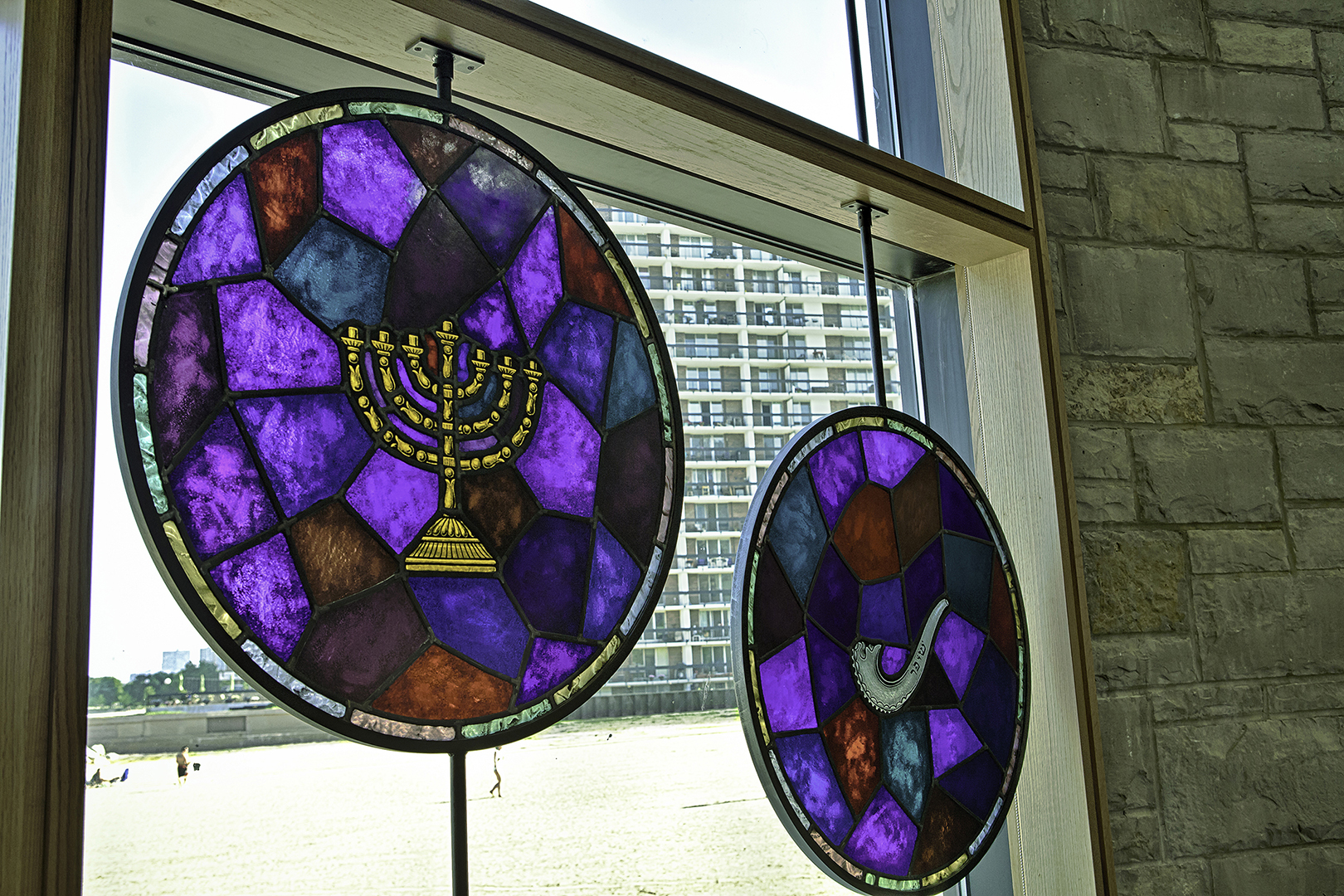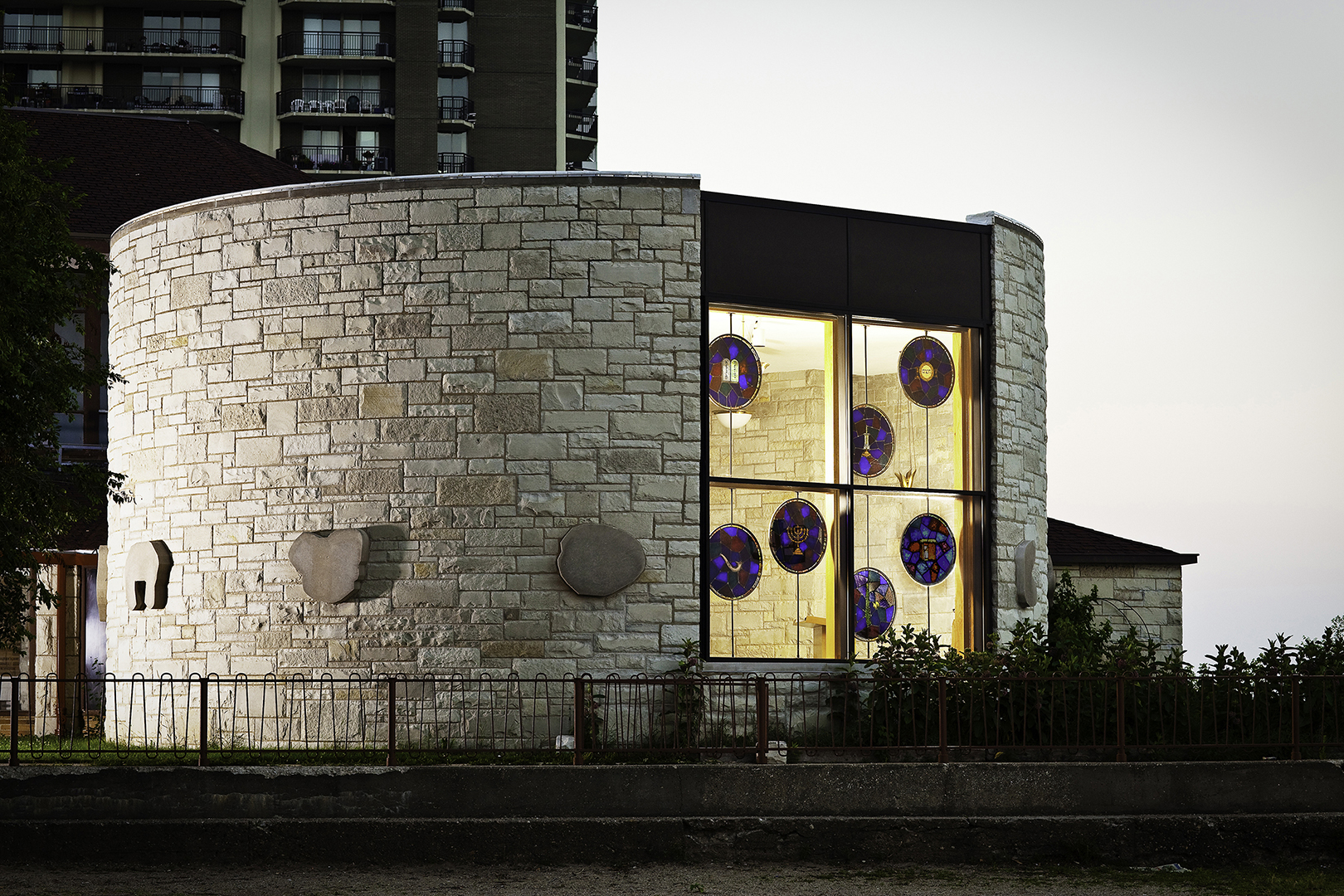 Blender Architecture highly values long term relationships. Emanuel Congregation built its 2-story brick and limestone home on the lakefront in Edgewater in 1954.  When lay leadership wanted to address years of deferred maintenance and inconsistent repair work, there were many questions about what to do first and how much the work would cost. Starting with a Facility Assessment in 2012, Blender Architecture has been supporting Emanuel in a series of facility renovation and modernization projects, improving exterior lighting and security cameras, roof replacement, heating and cooling system replacement, exterior door and window replacement, exterior paint, and interior finish upgrades. 
In addition to infrastructural projects, we designed and installed a new window in the existing stone chapel. The window transforms the formerly windowless room, flooding it with natural light and offering a spectacular view of the lake and city skyline.  At the time the synagogue was built, Lake Shore Drive was planned to continue northbound from where it currently ends at Hollywood.  Because the Drive would have passed directly east of Emanuel, the building was designed without east-facing windows. Adding the window to the chapel was the community's first opportunity to open the building to Chicago's most beautiful feature. Whereas it had been disconnected from its beautiful lakefront setting, it is now fully engaged with the natural setting and the City. The window is also significant since the restored art glass was retrieved from a historic synagogue and given to the congregation by a donor in honor of her father. On-going improvements to this room will make it a more flexible space for classes, meetings, and gatherings in addition to being a worship space. 
Blender continues to provide services to support the stability and growth of the community. One current concern is that the main entrance on the north of the building, originally a rear entrance, suffers from poor visibility, confusing traffic flow, and lacks outdoor gathering space.  Blender designed options to give it more prominence and improve drop off and parking. Most recently leadership needed to determine what modifications would be required to make the 2nd floor classrooms into a licensed early childhood center. Blender provided design services and secured cost estimates to help decision-makers analyze potential space sharing possibilities.  
Location  Edgewater, Chicago, IL
GC Chapel window project Mike Wilson
MEP Engineering and Installation AA Service
Structural Engineering Johnson, Wilbur, Adams
Photography David Silverman
Size 2,400 s.f.
Community Center, Education, Renovation
Credit:  In collaboration with Les Jacobs