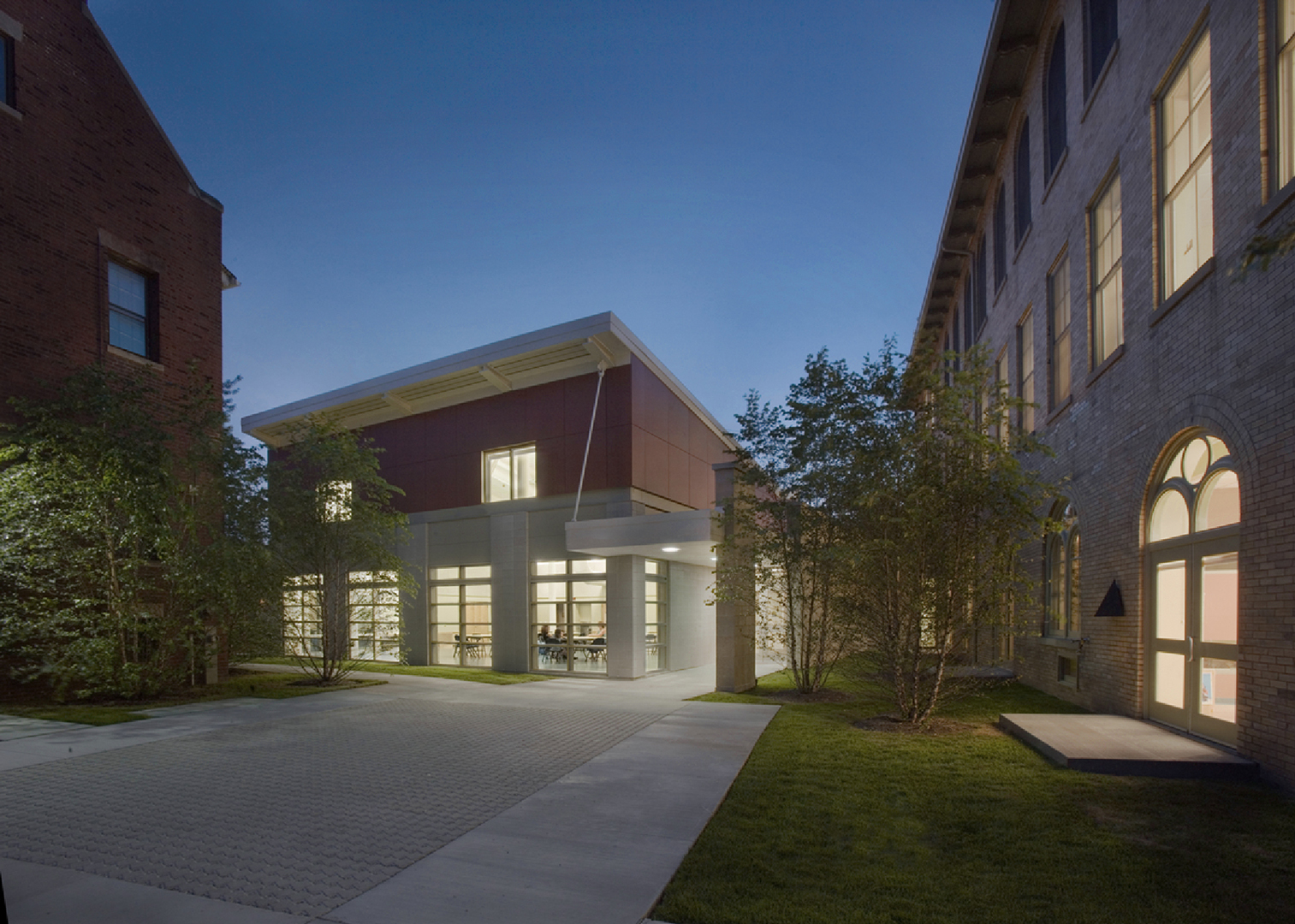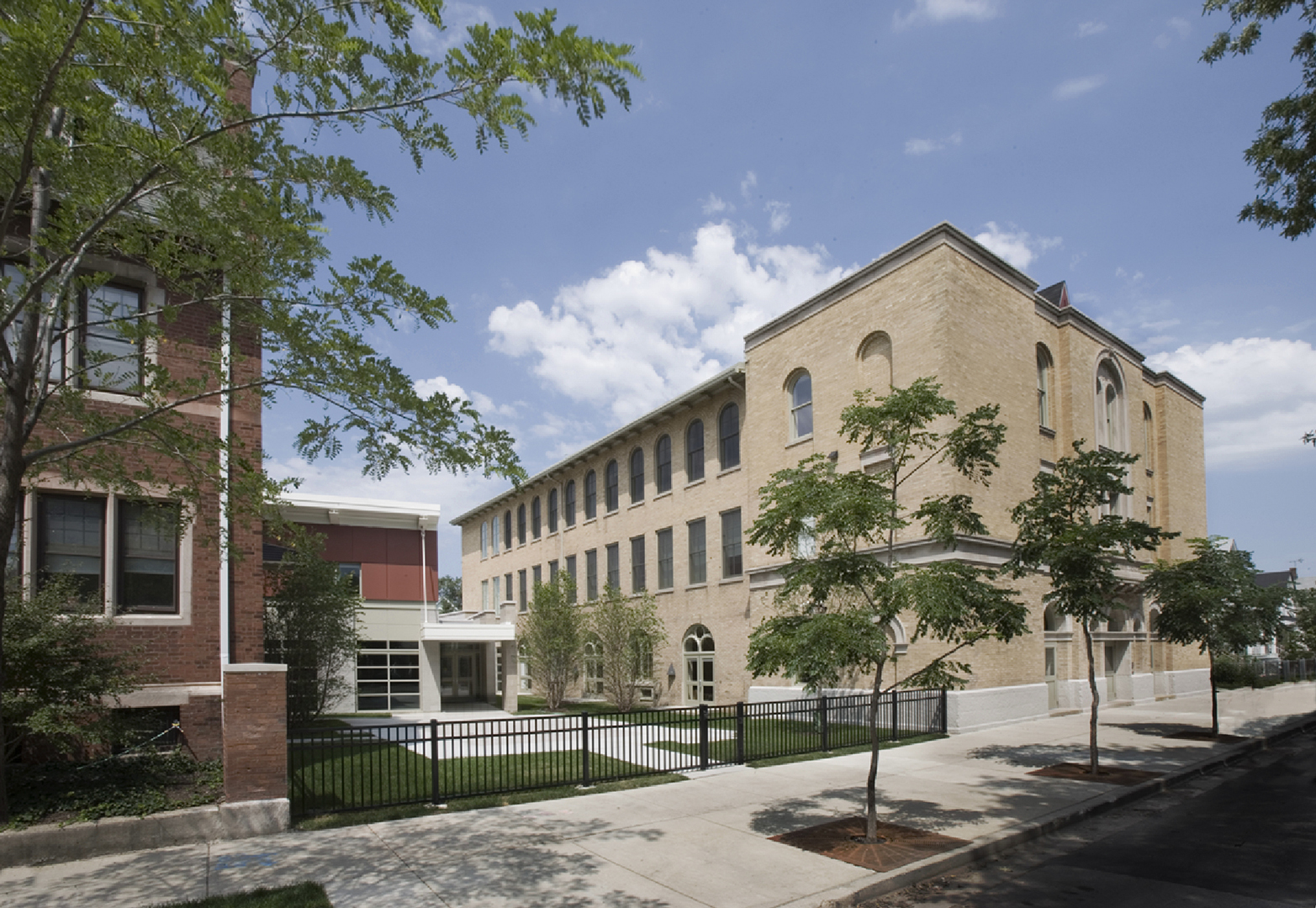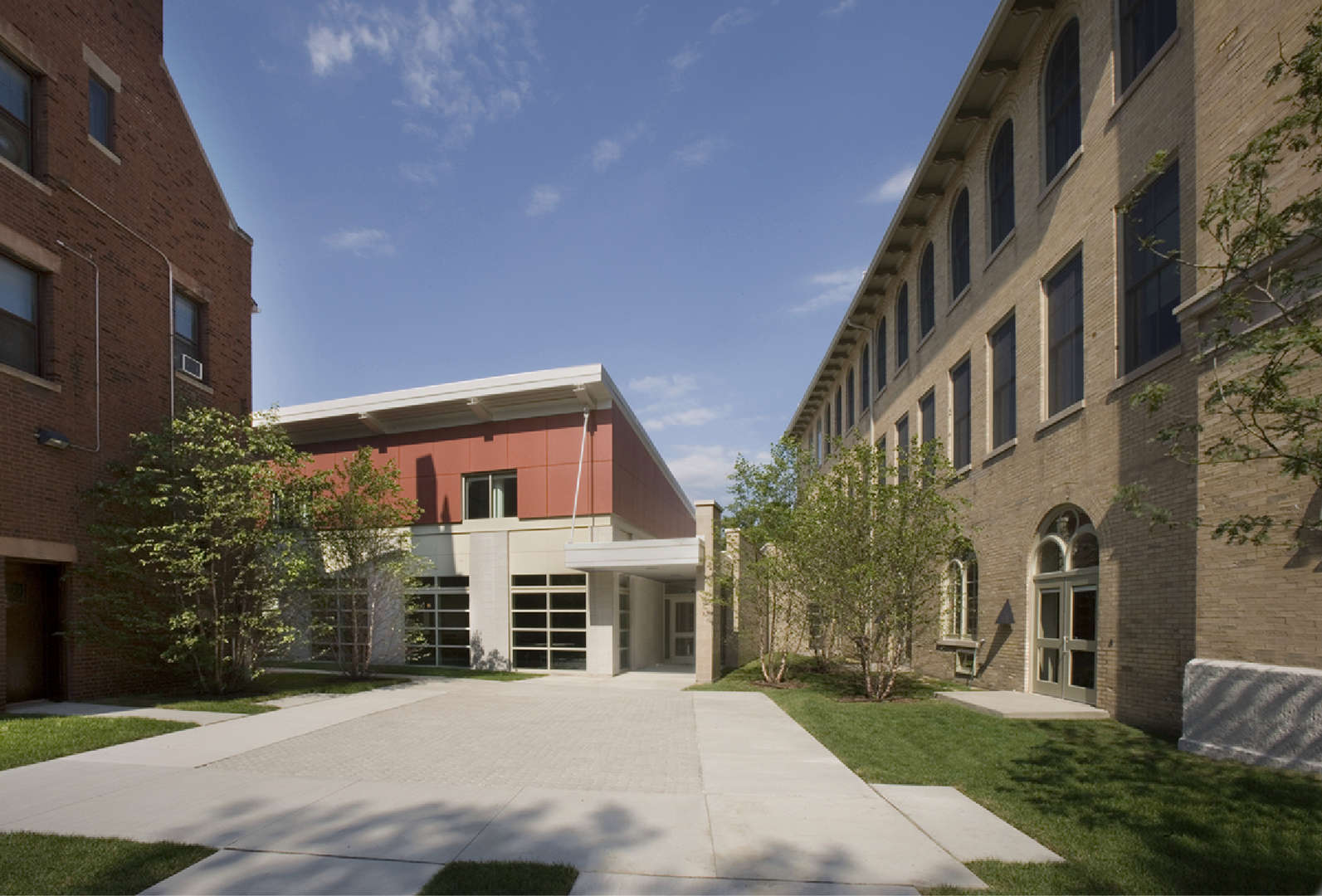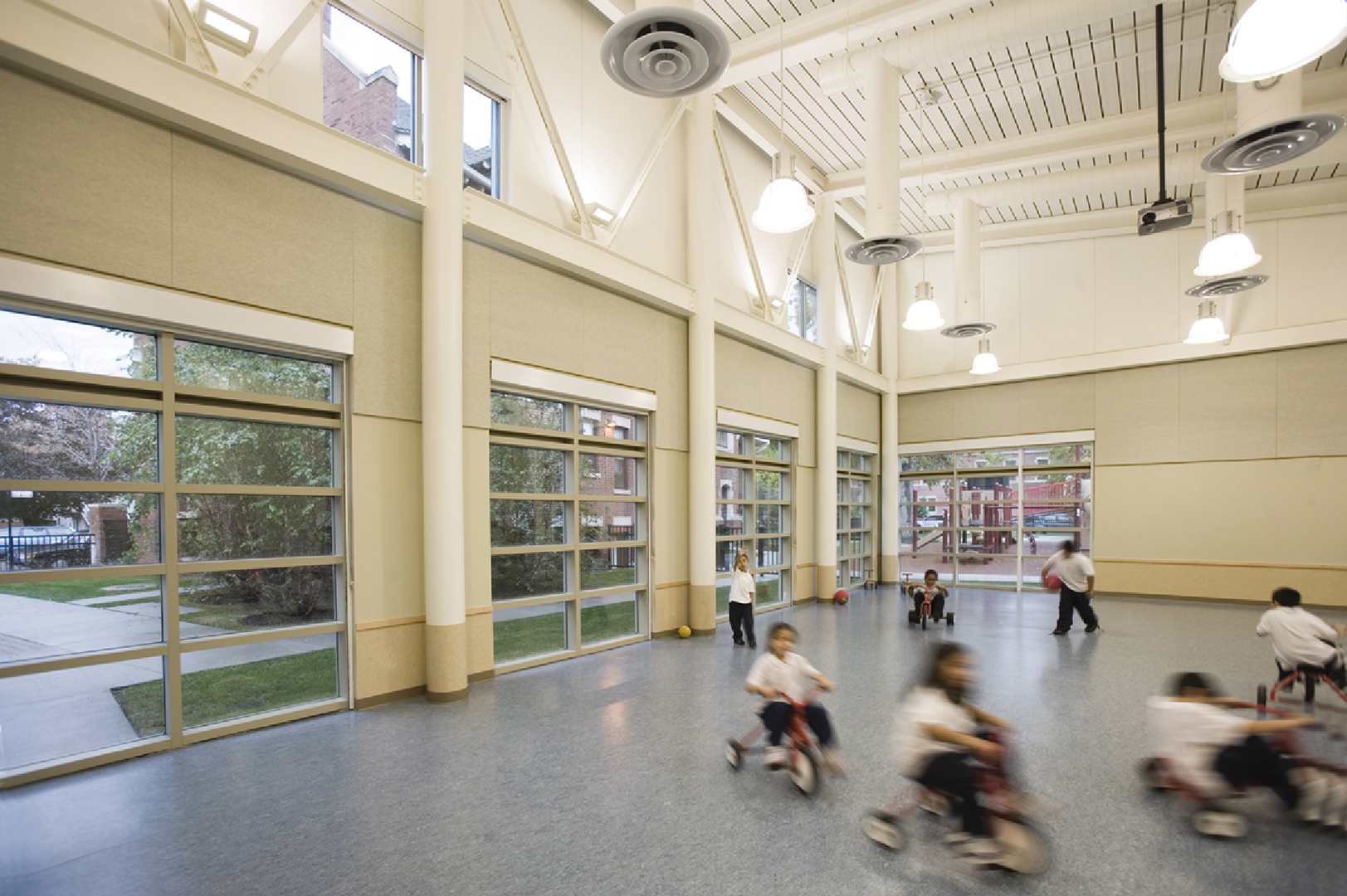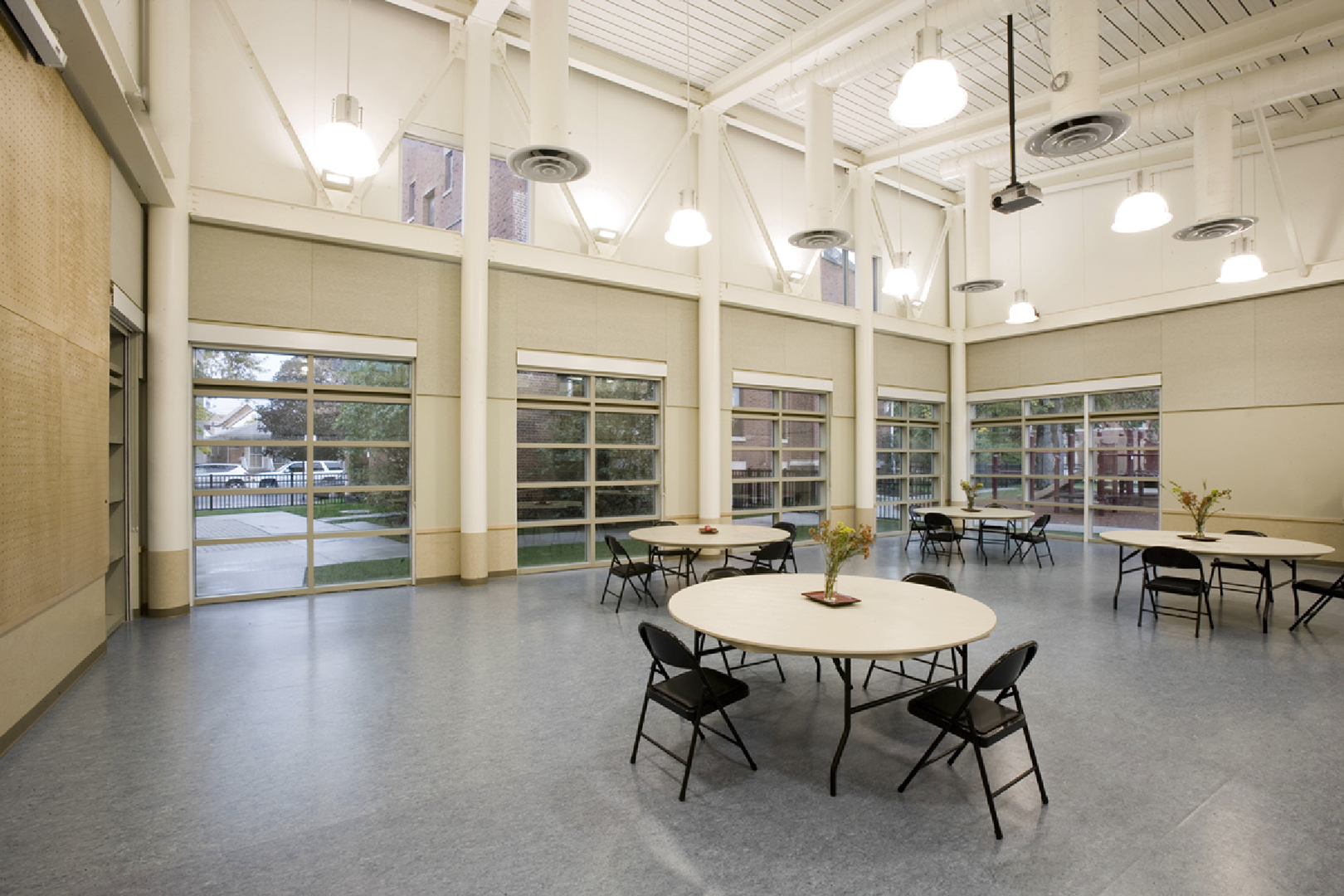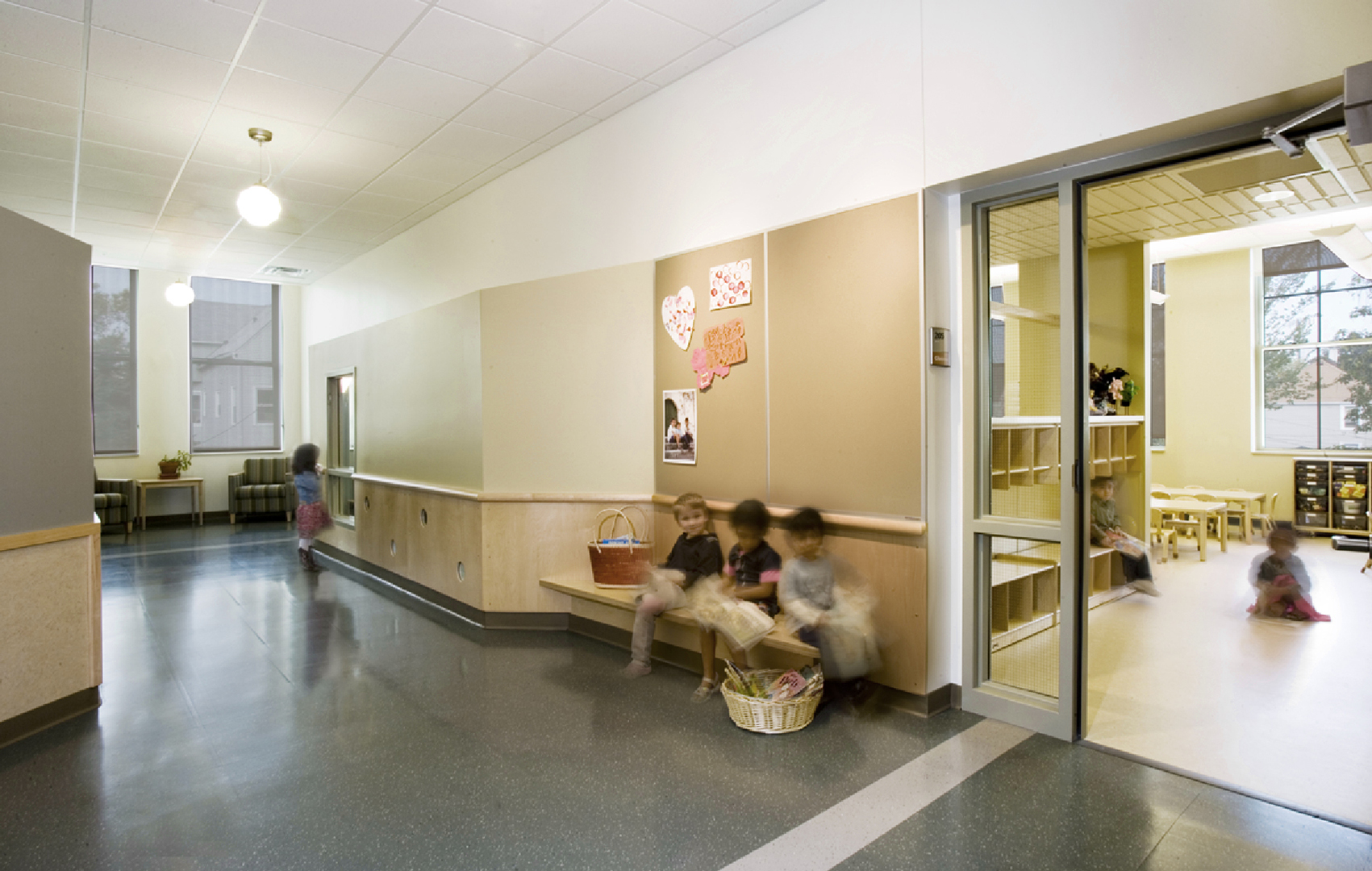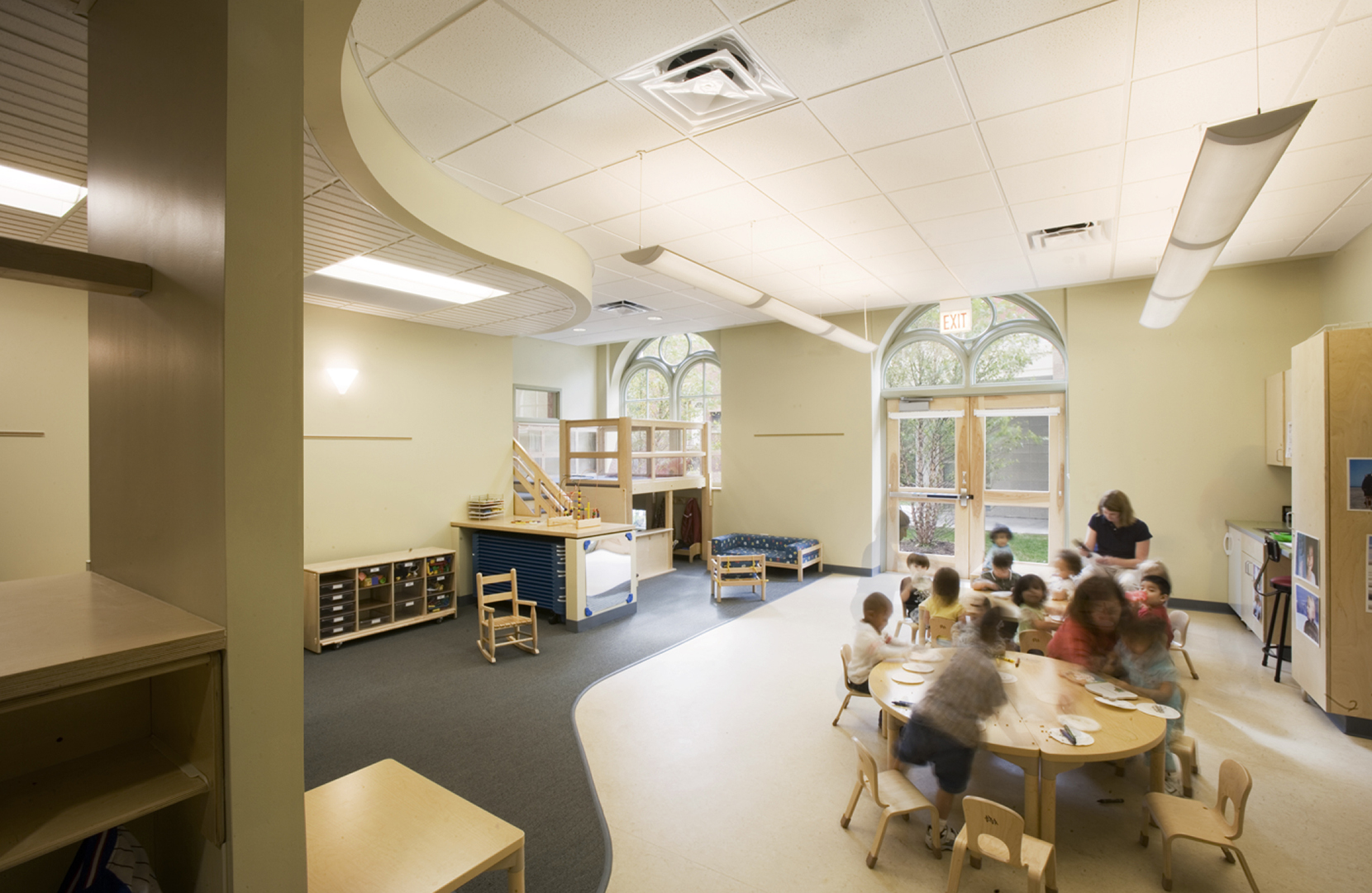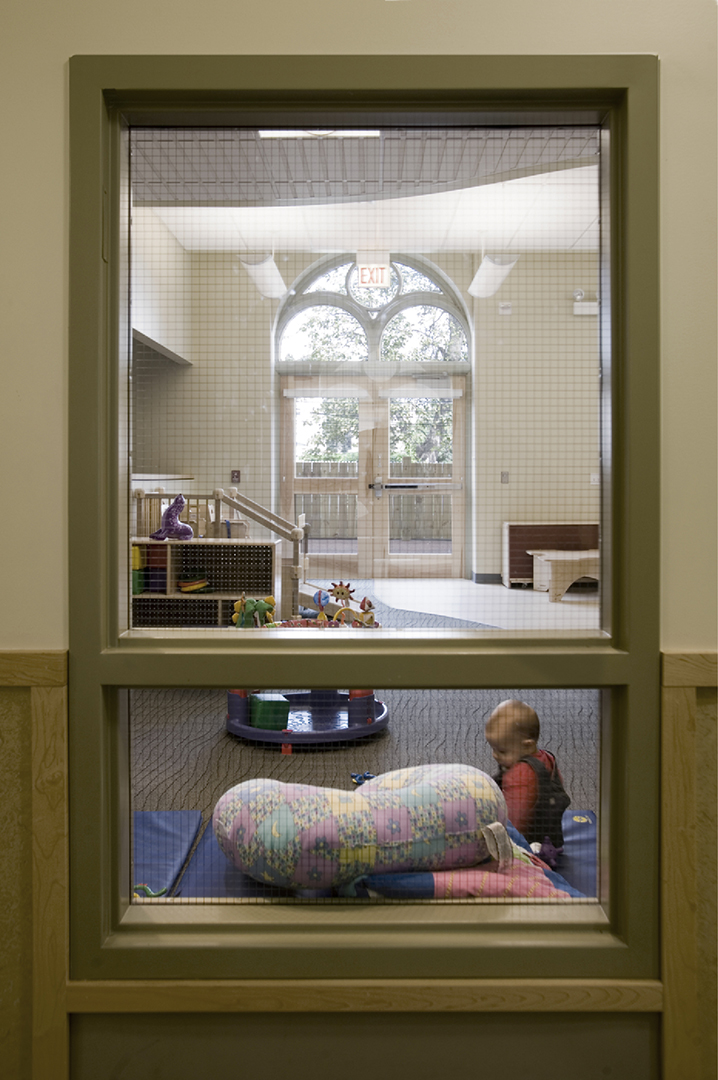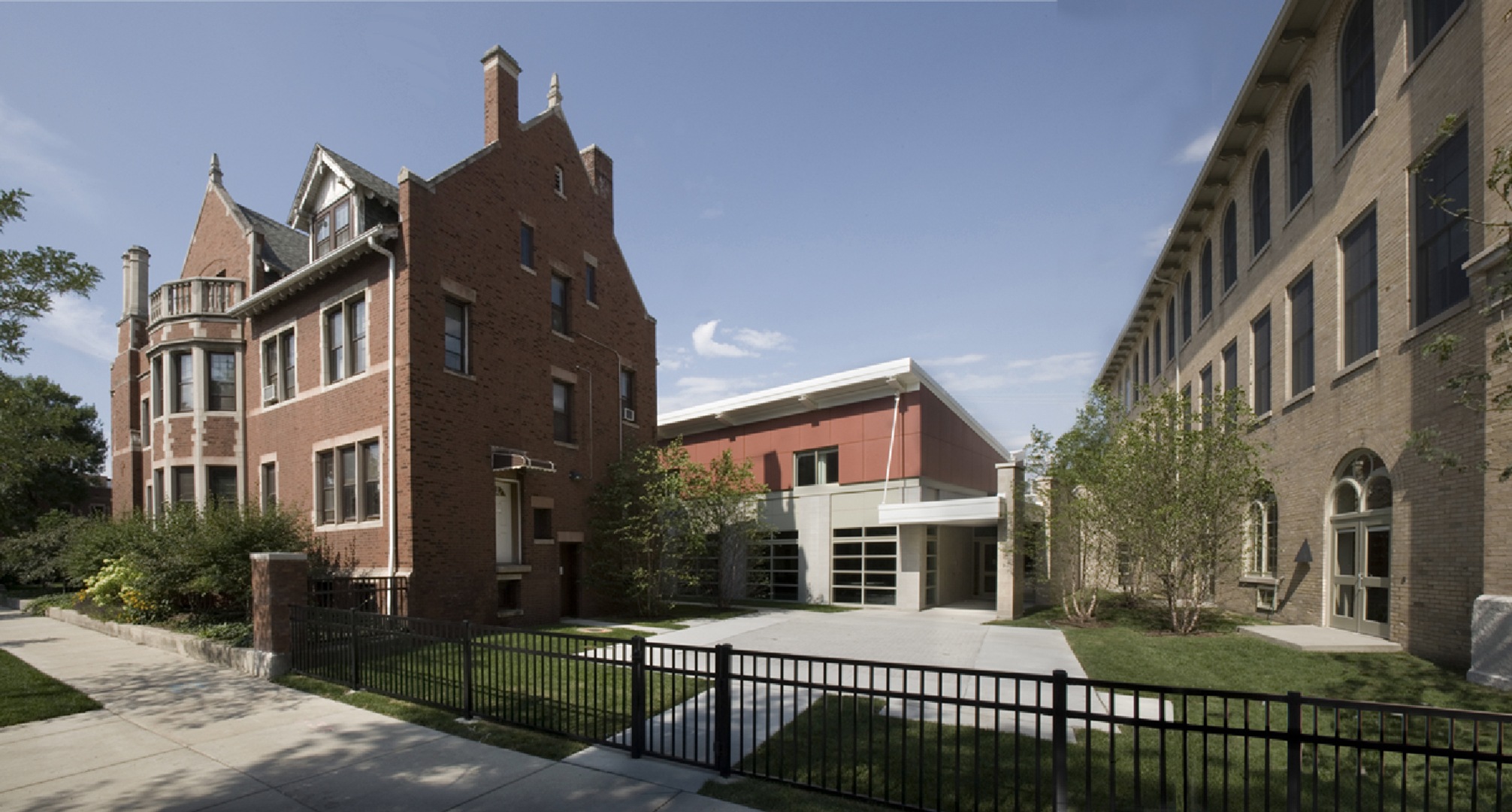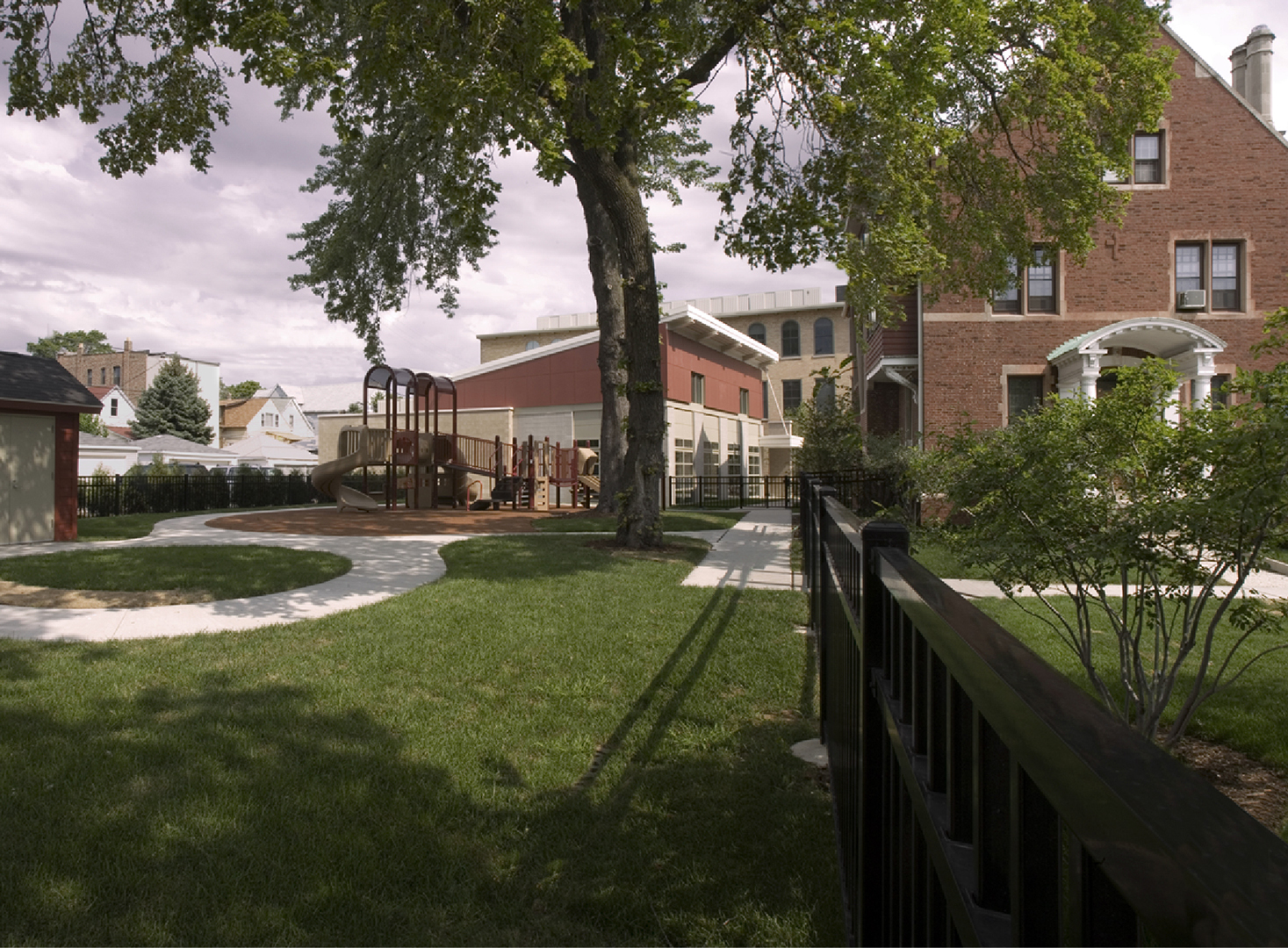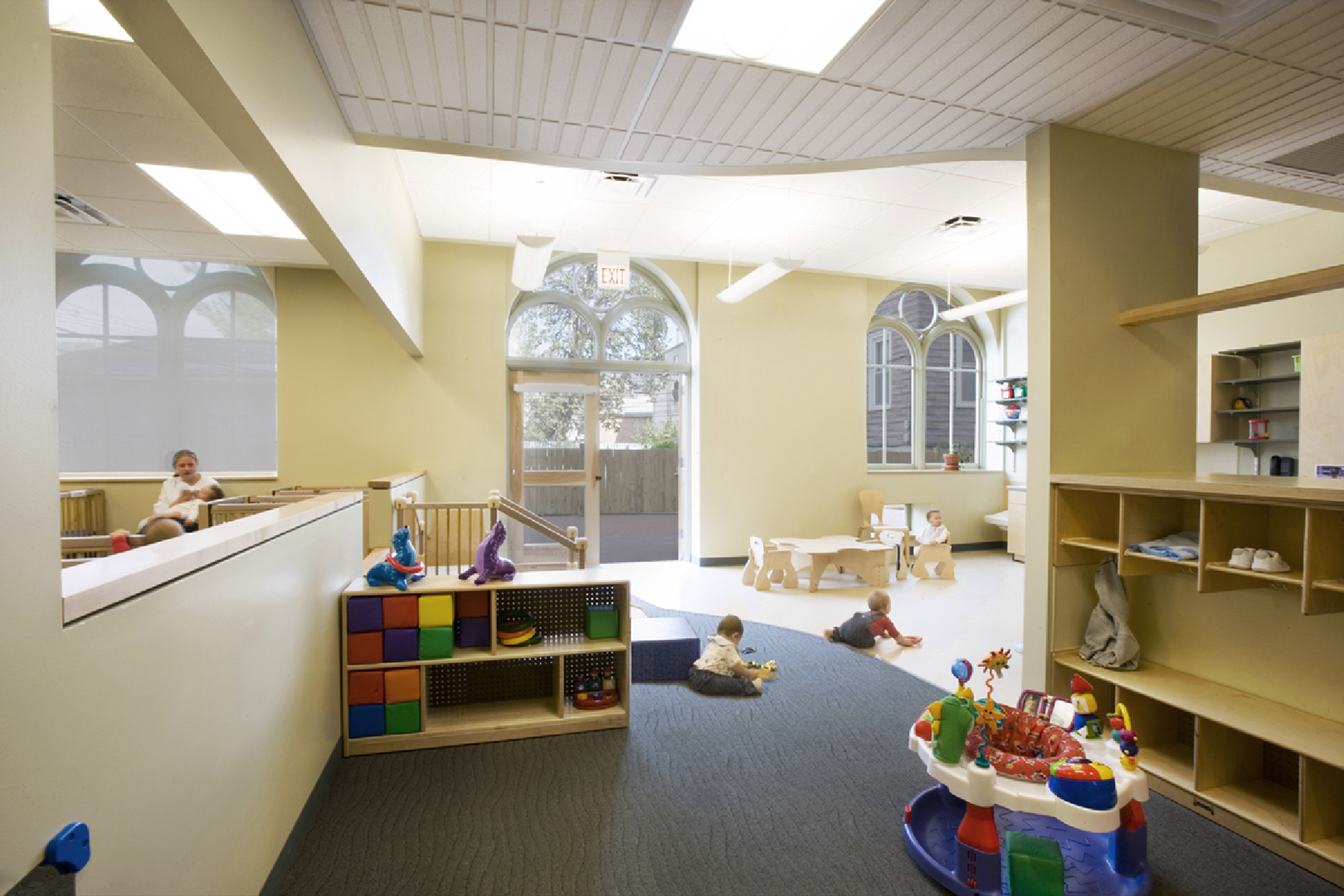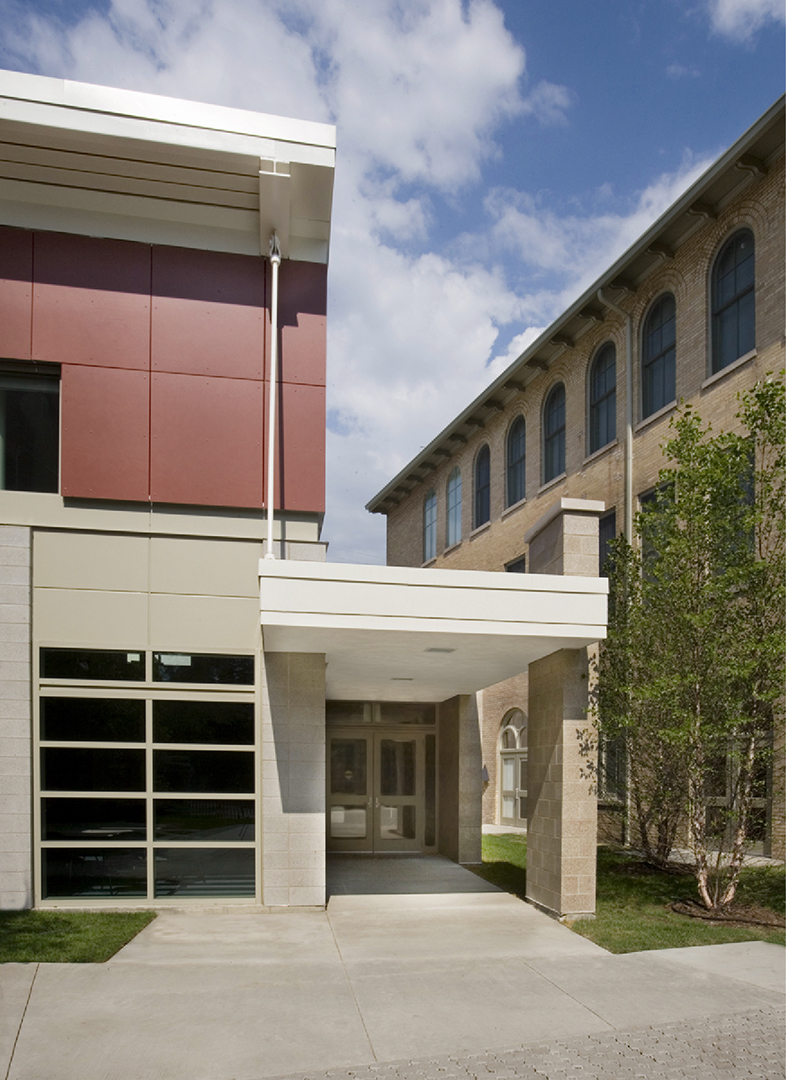 A small church with a big mission wanted to expand. The church learned about a former school and Catholic Church property which neighbors did not want to fall into the hands of private developers. We started the project by holding focus groups with local organizations and community members to learn about the needs in the community. That process generated a plan for redeveloping the property as a mixed-use community center offering early childhood education and care, as well as leadership, learning, and wellness programs for youth, adults and seniors.
The adaptive re-use of this former Catholic Church, School and Rectory has brought new stability and vitality to the residential neighborhood surrounding the small, urban campus.  Our work included designing the gut renovation of the former church and school building and a multi-purpose meeting room addition.  We developed the site to maximize outdoor play and learning, alongside community gathering activities.
In subsequent years Blender Architecture worked with the organization to optimize their use of the existing rectory building on the site, adapting the former priest residential quarters to house offices and a spacious board room.
Location Avondale, Chicago
Client Concordia Place, Concordia Lutheran Church and IFF
Client Representative Cotter Consulting
Landscape Architect McKay Landscape Design
Civil Engineer Terra Consulting
MEP Engineer Bob
GC Bulley & Andrews
Photography James Steinkamp Photography
Size 28,000 s.f.
Mixed-Use Community Center and Early Childhood Education Center
Maria Segal was the Senior Project Designer with Holabird & Root on this project