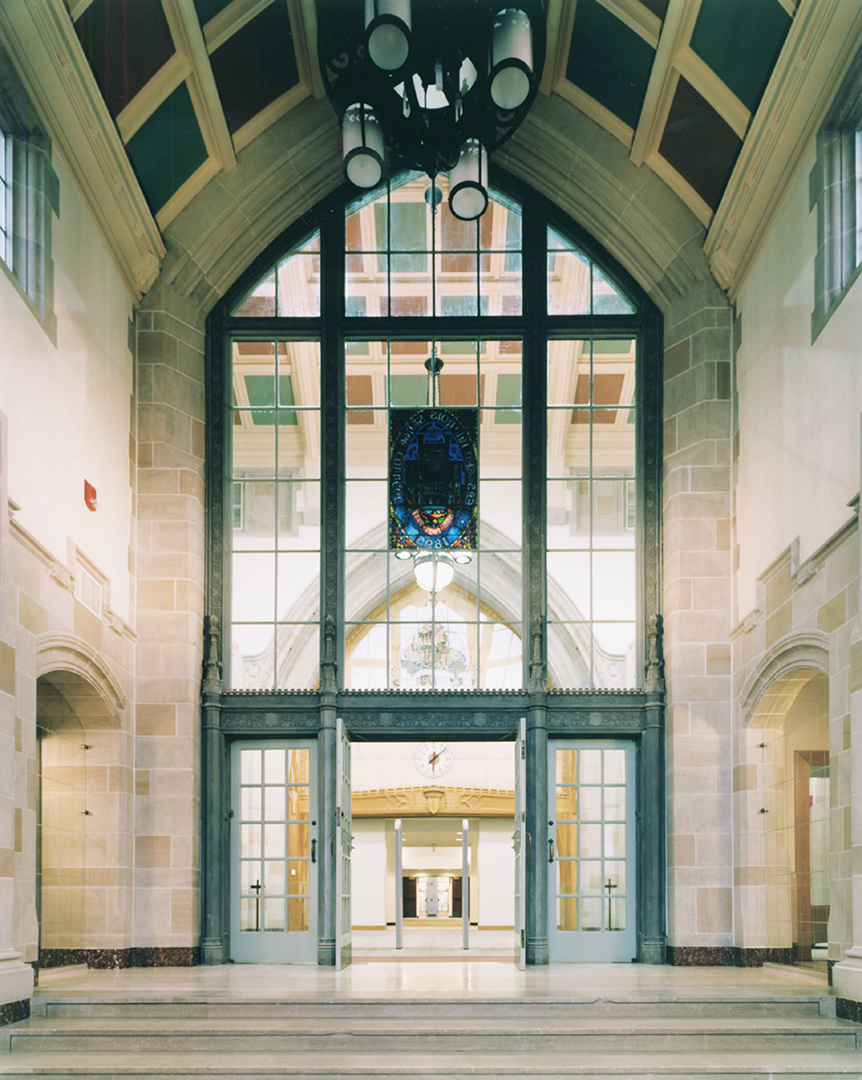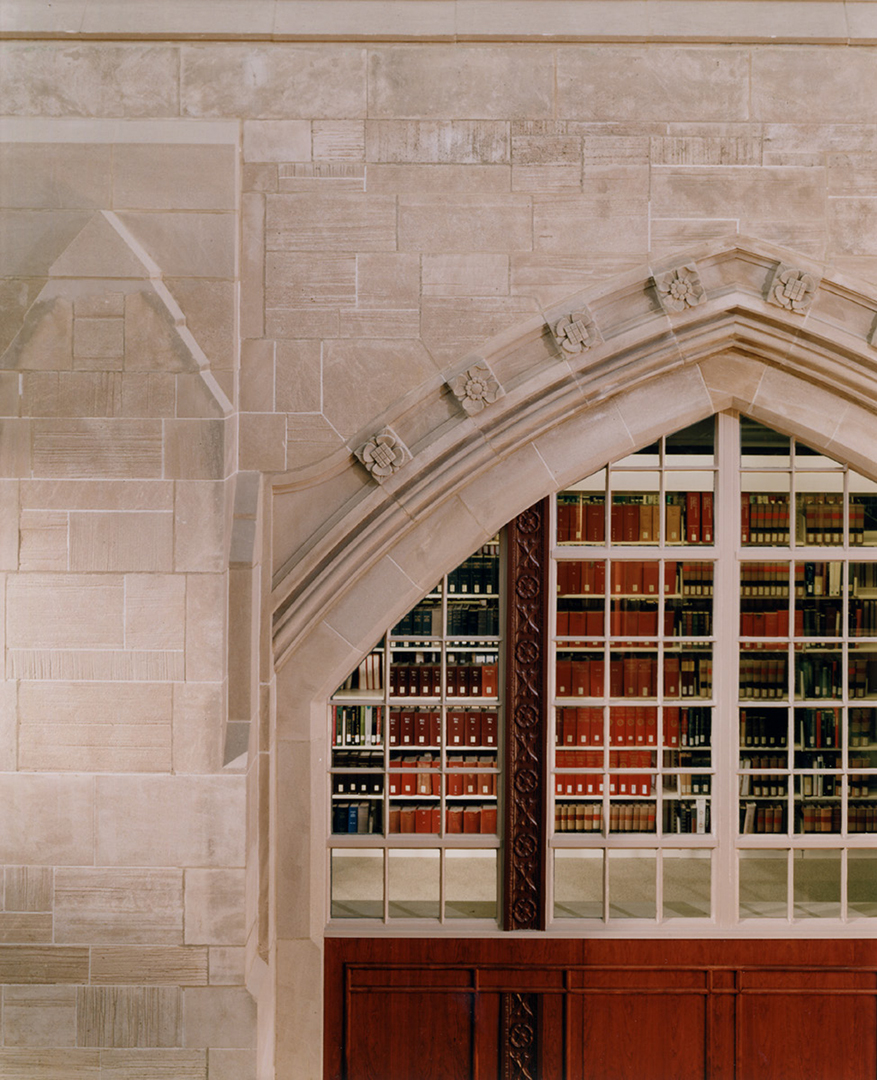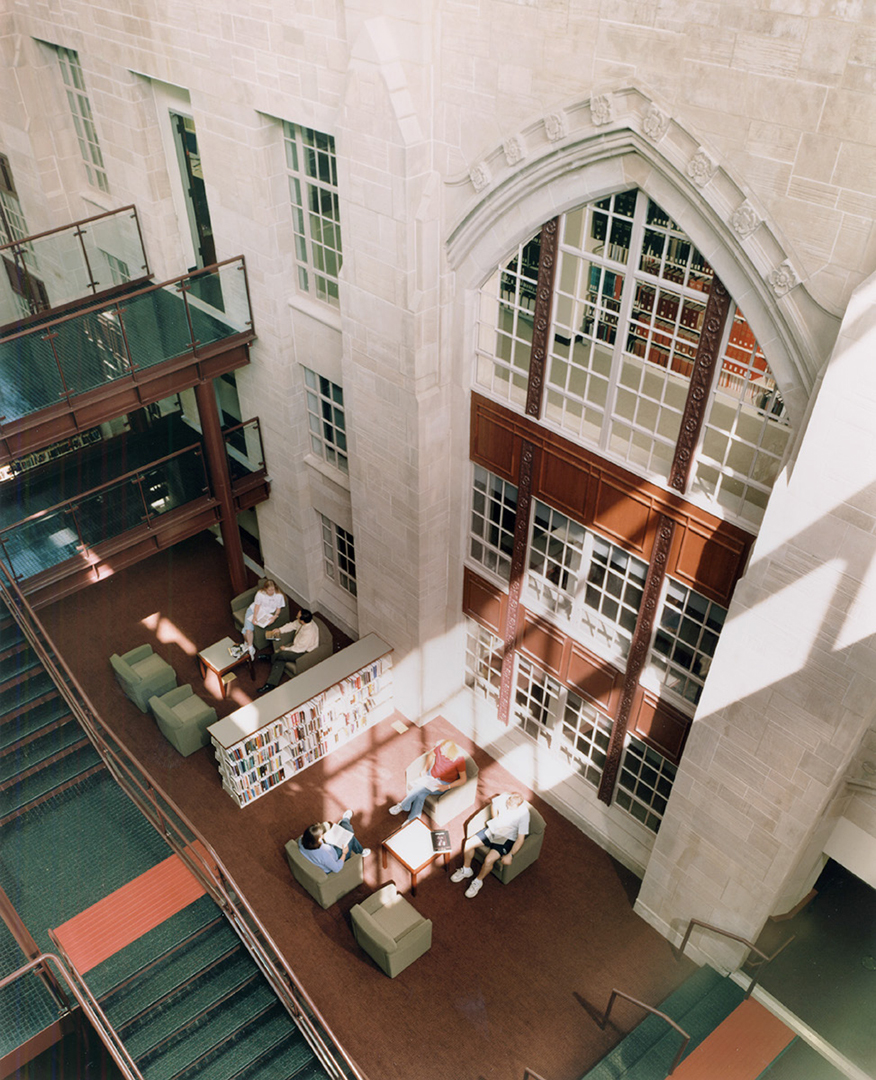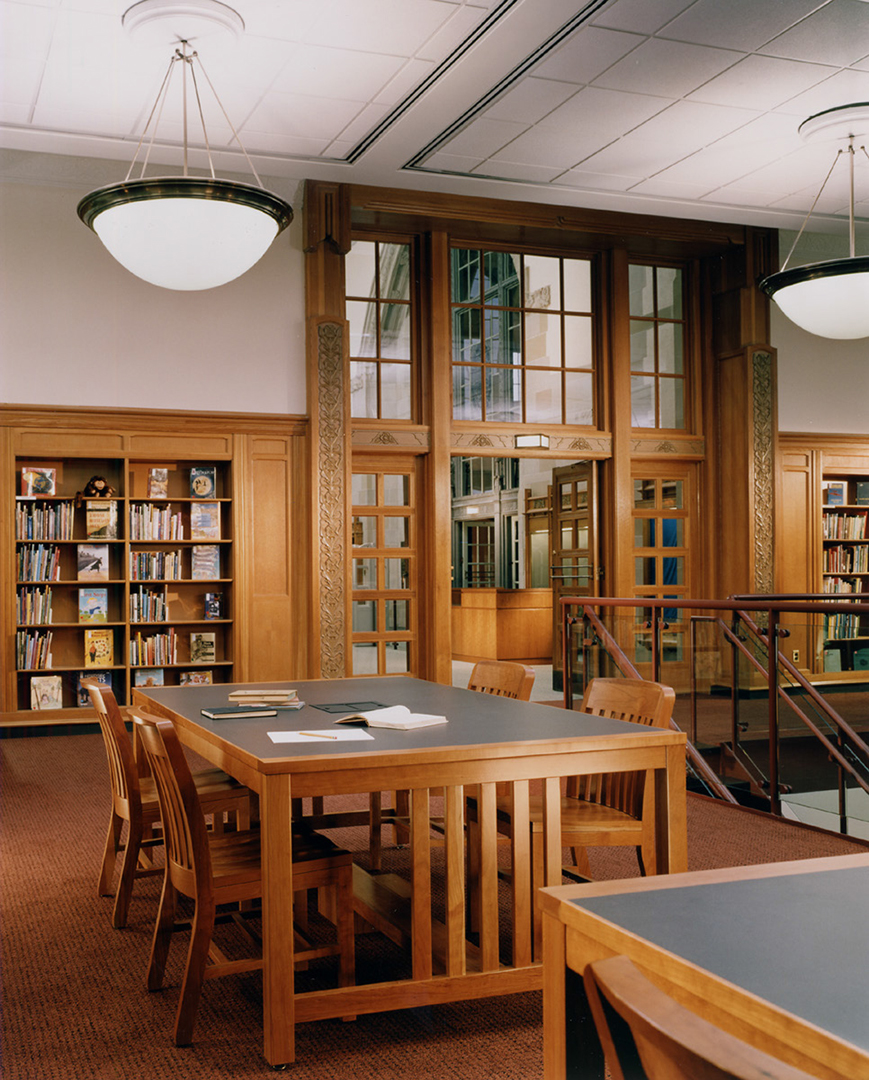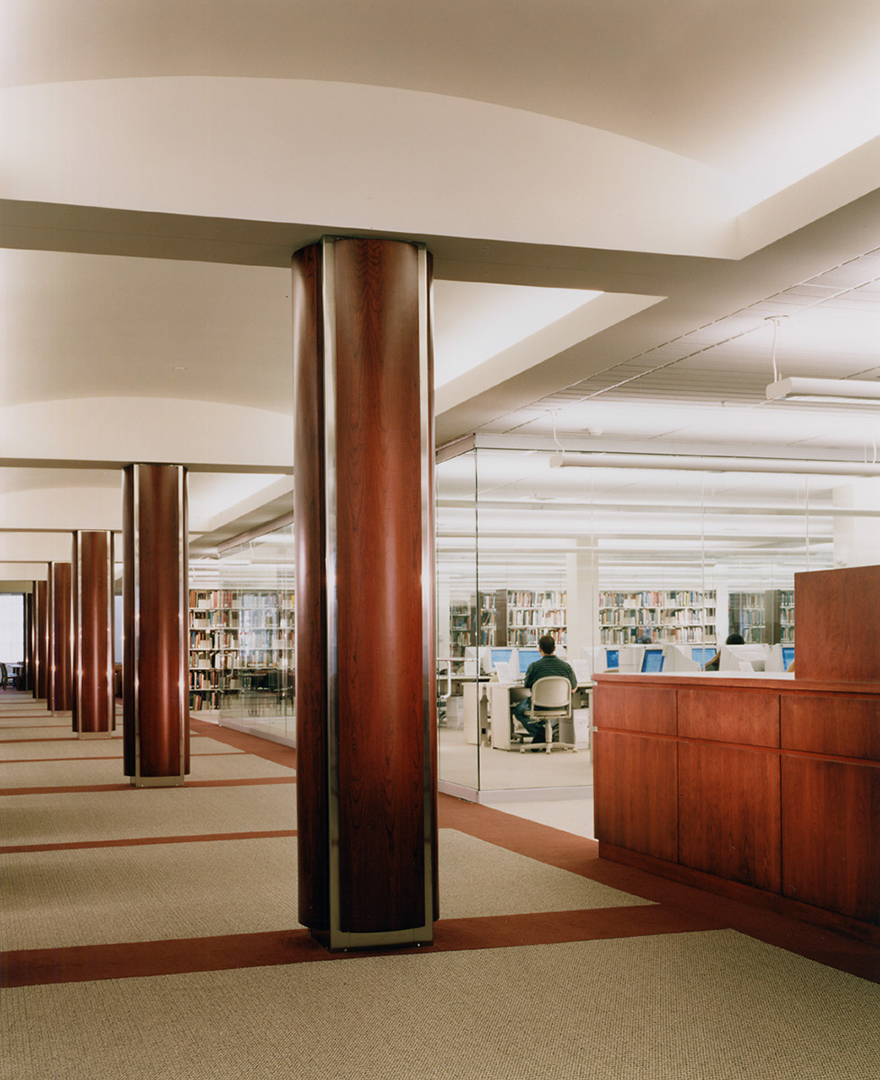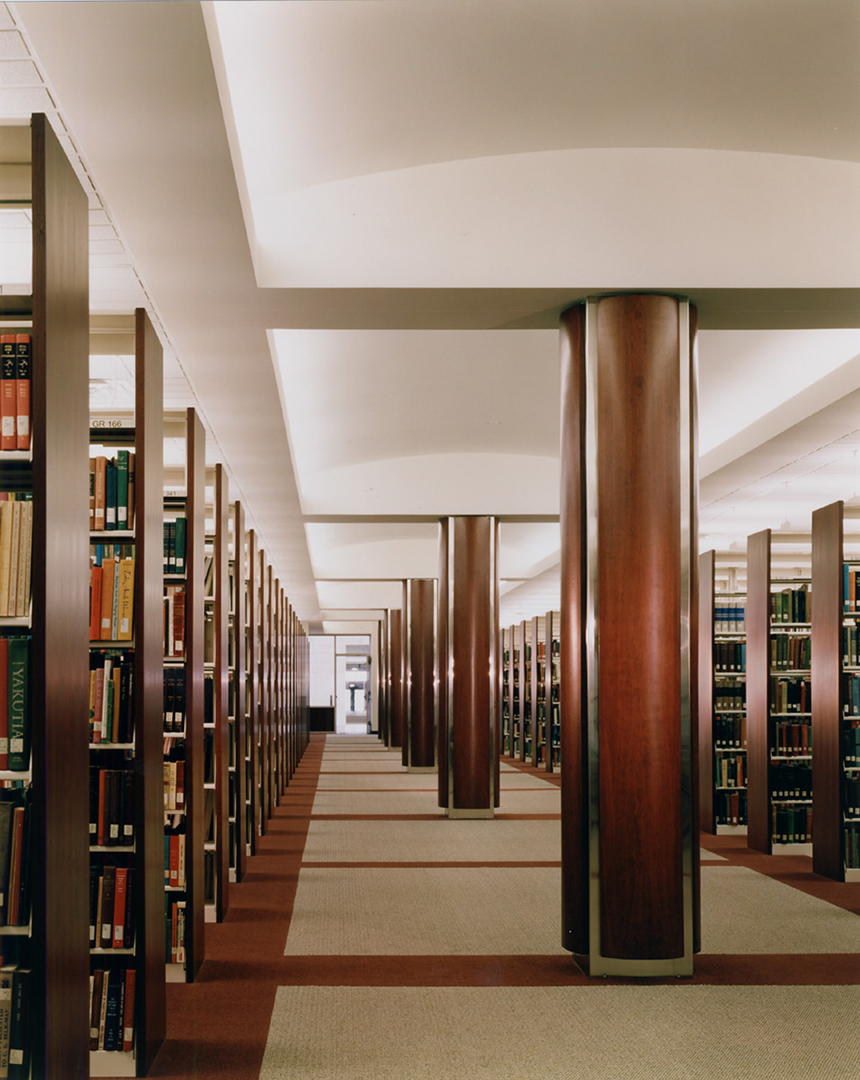 Eastern Illinois University Booth Library
Originally constructed in 1948, this collegiate-Gothic university library included a large entry hall, reading rooms, and a central circulation desk with closed stacks.  While a 1968 addition provided space for growth, the architectural design of the addition abandoned the Gothic styling and creative detailing of the original Library.  it detracted from the character of the building by covering the original south facade, replacing the main entry with a diminutive side entry, and creating an awkward connection between the buildings, and a confusing circuitous circulation path.  The library became overcrowded as collections and the student body increased and the building's infrastructure became outdated.
The new design preserves the integrity of the original library; reestablishes a clear organization of spaces; and integrates current technologies.  The solution recreates the 1948 north entry of the library and restores several original architectural details.  A new, open atrium connects all floors with a grand staircase, while connecting the original building and the 1968 addition.  The atrium exposes the original south facade, brings natural light into the heart of the library, and provides a central study space. The atrium also provides library users with visual cues to the organization of the building with a north/south axis or "street" linking the entrances. The street leads users through the renovated building, which contains reference, periodicals, study areas, computer labs, and the circulation desk. 


Maria Segal was Project Designer with Holabird&Root on this project.
Location Charlestown, IL
GC Williams Brothers Construction
MEP/FP Engineering KJWW Engineering
Civil Engineer Terra Engineering
Photography
Size 147,000 s.f.
Academic Library on University Campus, Renovation and Addition